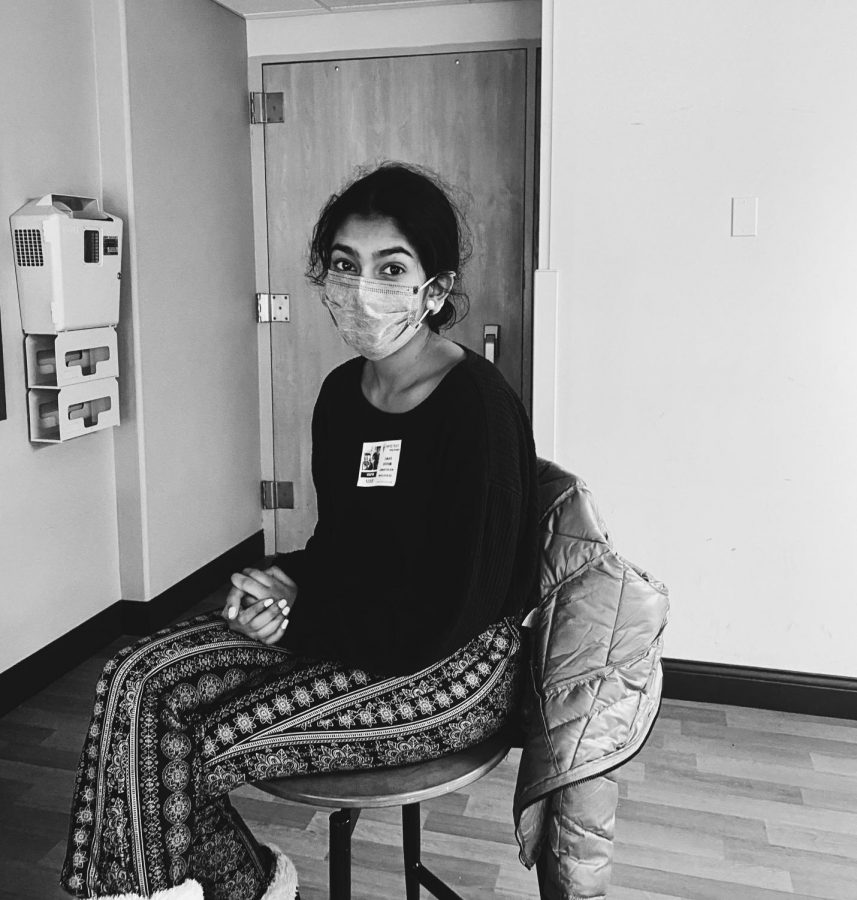 Meet The First DHS Student To Be Vaccinated For Coronavirus
February 4, 2021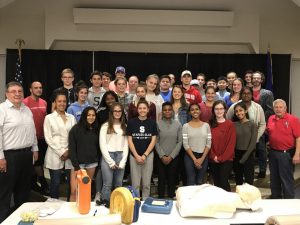 On December 29, 2020, Junior Swati Sriram became the first Darien High School student—and one of the first people in the country—to receive a dose of a coronavirus vaccine. For this article, I spoke with Swati about her . . . well, novel experience. Here's what she had to say:
"
I felt very safe taking [the vaccine]."
— Swati Sriram
Swati was able to receive a coronavirus vaccine so early because she fell into the "healthcare workers and medical first responders" category. This small part of the population of about 150,000 people, along with those in long-term care facilities, has been the first in the country to receive critical first doses of vaccine.
Swati's journey as a front-line worker began in ninth grade when she took her first emergency medical responder training class at Westport EMS. In time, she became a certified emergency medical responder for the program. Just last year in 2020, she became an emergency medical technician.
When will we finally be able to come to DHS without masks?
Sorry, there was an error loading this poll.
Swati registered to be vaccinated with the Pfizer-BioNTech vaccine through the CDC's Vaccine Administration Management System (VAMS). Although both the Pfizer and Moderna vaccines are approved in the United States, only the Pfizer vaccine is available to recipients under 18 years of age.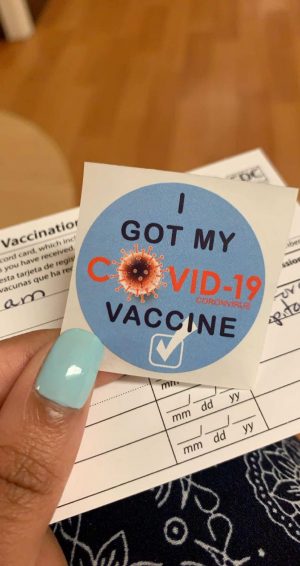 Swati was vaccinated at Stamford Hospital. After signing up, she waited in a short line before she was escorted in a room to be inoculated. According to her the pain was very minimal, with the sensation being described as a "small prick." Overall she found the entire experience to be "very fun."
The days immediately following immunization, however, were not so pleasant. The first day went relatively smoothly, other than some mild pain in the left hand. But the second day was a different story: Swati described not being able to even get out of bed because of the intense pressure and soreness of her left hand. All of her muscles and her back ached, and she described intense fatigue throughout the entire day. Additionally, she had a mild fever and headache. Most symptoms went away after the first day, but the arm soreness stayed around for a couple of more days. She noted that many of her colleagues at Westport EMS, who also took the vaccine, reported similar symptoms. However, she added that no one she knows went on to develop severe complications or side effects lasting more than a couple of days.
Swati's early vaccination is a prelude to a time when the coronavirus is a story of the past. But until then, masks up everyone.