Top Outdoor Locations to Go for a Run
Even though it is getting colder out, going for a run outdoors and clearing your mind is one of the best activities to do during your free time. It definitely beats going to a gym and having to wear a mask or running on the treadmill in your basement where one minute feels like an hour. Another plus of running outside is that you get to see all the beautiful scenery and get some fresh air. So go put some layers on and head over to one of these spots: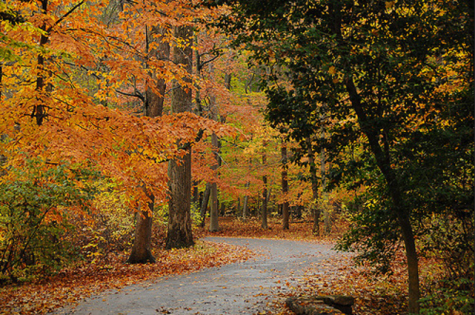 Waveny Park in New Canaan – Other than the fact that trails are an amazing way to relieve the repetitive stress running puts on your body, this park is so relaxing and full of different ways to go. I tend to go here at least once a week and I love to explore all the different trails and fields. 

Tod's Point in Greenwich – Right on the beach and full of scenic views, the loop here is an amazing way to unwind and relax. The main loop is also flat and full of different terrain including sand, wood, and dirt, making a run that would not get boring.

Cove Island Park in Stamford – Like Tod's Point, this park is also right on the beach and has a great view of the water the whole time. My favorite time of the day to go here is when it is starting to get dark because all of the lights on the dock and boats turn on.

Tod's Point (credit: tripadvisor)

Scalzi Park in Stamford – Filled with many different kinds of trails and sporting fields, this park is a perfect place to come with friends and family. The running path here features a tour of the whole landscape this park is nestled on, and the change in scenery definitely makes time fly by. 

Darien High School Running Trail – If you do not want to go too far then the new running trail at the high school is definitely an option! This 1.23 mile loop covered with sandy gravel is a perfect place to relax your muscles and enjoy the local environment.
These trails are truly worth visiting, and will definitely make running in the winter more enjoyable. So go lace up your shoes and head over to one of these locations asap!