Gail Honeyman's Debut Novel Will Have Readers Experiencing More Emotions Than Ever Thought Possible
Eleanor Oliphant Is An Unlikely Heroine You'll Find Yourself Rooting For
Everyone knows the feeling of finding that book, the one that grips you only a few pages in, the one that keeps you on the edge of your seat, the one that makes you so incredibly sad when it ends. Eleanor Oliphant's unique and twisted journey was one of those books for me.
    Early in the summer, I was scanning my bookshelf looking for a book to take with me to my grandparent's house. I've read most of the books on the shelf, but one I had somehow never seen before caught my eye. The cover intrigued me. A woman's body was visible, but you could only see up to her neck. The title was one of those titles that confuses you but gets you interested at the same time: Eleanor Oliphant Is Completely Fine.
I turned the book to read the summary. I wish I had a better word to describe what I read on the back of the book, but the only one I can think of is "basic." Very little information, yet I still found myself wanting to explore what lay inside the pages.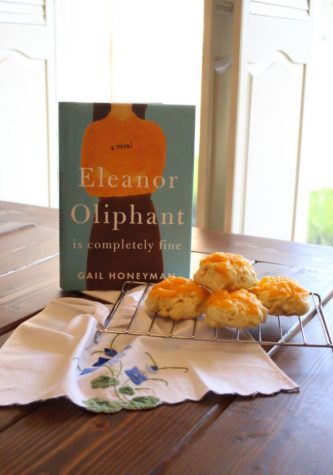 For the first few chapters, I admit I was extremely puzzled as I struggled to put all the pieces of what I was reading together. As the book progressed, I felt myself slowly falling in love with the odd yet charming characters (well, some of them weren't exactly charming) Gail Honeyman had created.
Eleanor Oliphant Is Completely Fine follows the journey of Eleanor Oliphant, who lives alone and lacks good social skills. She is simply an oddball whose life consists of the same things that repeat over and over again: work, vodka, and phone calls with her mother once weekly. Eleanor expects her life to be nothing more than just "fine." She's happy alone, and she knows what she likes and what she doesn't. When she meets Raymond, everything changes.
Having people to count on is something foreign to Eleanor. Her mother is despicable. She finds joy in picking on her own daughter. Reading the words exchanged between the two got my blood boiling. The worst part is that Eleanor really does believe what her mother says about her.
At work, her colleagues make fun of her. When she goes out, she gets so many weird looks, and people say things about her strange ways that are extremely insulting. Other people's attitudes towards Eleanor are what causes her to dislike going outside of her flat.
"
Eleanor's journey will take you down many different paths"
Raymond is what I call a "gentle giant." His big heart helps Eleanor come to terms with the person that she is, and helps her discover true friendship for the first time. Raymond refuses to give up on Eleanor, even when she almost loses herself to the grip of a dark place.
Eleanor's journey will take you down many different paths. From her distant crush on a musician she barely knows, to weekly lunches with Raymond, to her first experience at a concert and a fast food restaurant, Eleanor Oliphant Is Completely Fine will charm every reader and get them thinking about the world from a different angle.
The crazy twist at the end of the book left me mind-blown, and it took me a few hours to process what I had read. I then proceeded to talk about what had happened with my mom and some of my friends. Although odd, characters such as Eleanor and Raymond will leave a permanent mark on you.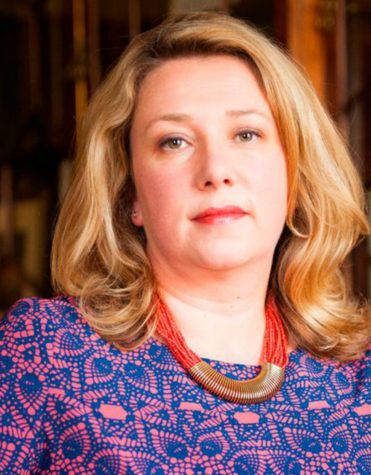 A film adaptation of Eleanor Oliphant Is Completely Fine that is produced by and possibly starring Reese Witherspoon will be released in the near future. To say I'm excited would be an understatement. 
Gail Honeyman's craft is really something else, and her debut novel is one of my favorite books of all time. Top three? Maybe not, but definitely top ten. 
Eleanor Oliphant Is Completely Fine is a must read for young adult and adult readers looking for something quirky, heartwarming, and a tiny bit twisted.

Loading ...