10 thing to try at home this winter!
As students must wait until January 19th to return to sports, here are some things to do with your new free time.
This past week, all high risk sports in Connecticut were put on a pause by Governor Lamont. In his statement he declared that all winter sports would not begin until January of 2021. This means that students have two months of free time besides school, which is now hybrid. 
This news was especially disappointing to the senior athletes who are now missing out on the majority of their last winter seasons. Not only are students unable to practice, but those who are recruited must resort to practicing from home with little to no equipment.  
Students are now left with two months of no school or athletic activities. The hope is that by January 19th, Darien will be able to get back to sports and practice, but until then, here are some things to do to fill your time while back at home. Although this is a bummer for most student athletes, there's always new things to try out from home!
Ten Things to Try at Home … 
1.Baking- as winter approaches it is time for more stay at home friendly activities. Baking at home not only takes up some time, but the products are sweet!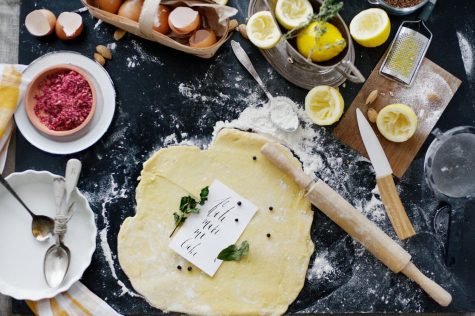 2.Working out – Exercise is a great way to take up time while building strength and improving both mental and physical health. With the help of online workouts, you can get into shape with these fast and effective routines. Plus, it's super easy to find quick and effective at-home workouts to maintain social distancing.
3. Yoga and meditation – It is important to focus on your mental health especially during this time no one had ever expected before. It is quick and a great way to start your morning or end off your day. Order a yoga mat off of Amazon, turn on a video, and get started!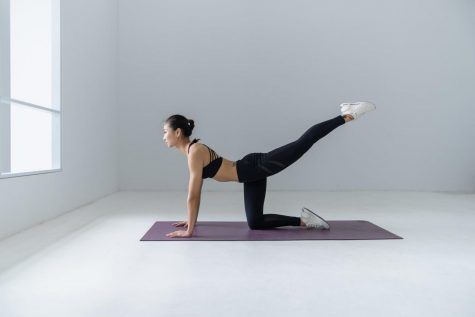 4. Walking and Biking- Although it is getting colder outside, you can still go for a walk! Unlike March and April, the beaches and parks are still open which means you can always go outside. 
5. Organize- Being stuck at home gives you the perfect amount of free time to organize your things. You can organize your room and even your school books. Not only is this a great way to clean everything up, but this can also help you redecorate and move things around!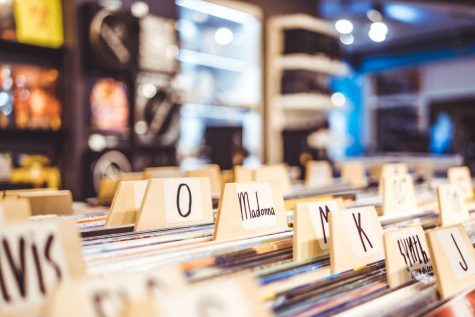 6. Try your hand at photography – Grab that old camera hiding in the back of your closet, your smartphone, or even your school issued iPad and practice taking photos. You can create still lifes, take portraits, or capture the wonders of nature outside. However and whatever you choose to photograph, you'll end up with a beautiful result you can utilize as a phone background, frame and display, or even submit to a photography contest. Each Spring, the Darien Arts Center hosts a smartphone photography contest with lots of prizes, and you can begin preparing submissions today!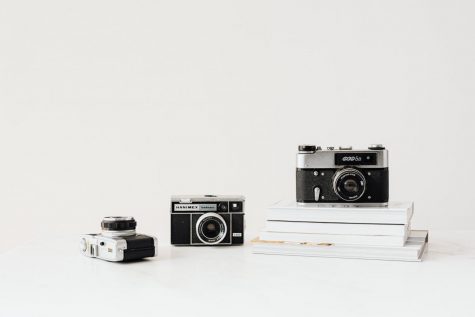 7. Take some virtual classes and learn something new! –  People have been posting zooms for various activities ranging from virtual cooking classes to virtual ping pong tournaments. You can easily find something new to learn or do with a quick search on your computer.
8. Take up a new crafty hobby – Whether it be knitting, embroidery, crochet, soap-making, painting, ceramics, an artistic new hobby will surely fill up your free time and yield wonderful results. You can often get started with materials lying around at home, and by browsing YouTube, Pinterest, or your own brain, come up with some amazing ideas.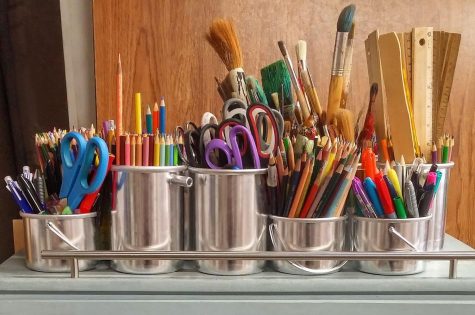 9. Volunteer – With this hard time, the community needs help more than ever. Nearby organizations are still hosting events where volunteers are needed, but there are online opportunities too. Research something you are interested in and lend a hand!
10. Painting- With this free time on your hands, try out painting! With practice you can do this anywhere, and even (with parental consent of course) paint your own bedroom walls!