Taylor Swift's 8th Studio Album Is Being Called "The Album Of Her Career"
 Let's face it- 2020 has been quite the year. The world was turned upside down by the COVID-19 pandemic. I don't know about the rest of you, but I currently feel like I'm living half in my normal life and half in some sort of weird cartoon universe.
 It's been a long road since March, that's for sure. One thing that got me through quarantine and continues to get me through life in an upside down universe is music. If it weren't for music I really don't know how I would be surviving this global pandemic.
    My favorite artist? Taylor Swift by a long shot. So you can imagine I was a little excited when she announced, after being quiet on social media for weeks, that her 8th studio album, folklore, would be dropping at midnight the next day. Typically Swift has promoted her albums with teasers and hints months before a release.
    folklore arrived less than a year after Swift's record-breaking 7th studio album, Lover. Typically it takes her 2-3 years to write and release an album. Not this time. folklore was written entirely in quarantine, Swift finished the first song in April.
"
folklore is so brilliant "
Better yet, nobody was expecting it. Not her record label, not critics, not even her devoted Swifties, who are usually able to predict a release day just based on the amount of flowers in one of Swift's social media posts. folklore was completely unexpected and was not promoted at all until Swift announced the album (once again, a little more than 12 hours before its release). 
    On social media, Swift stated that folklore is a collection of stories that she "told to the best of her ability." She even said some songs were multiple different perspectives of a teenage love triangle. So going in for my first listen, I had no idea what I was about to experience, as Swift writes mainly about her own experiences. Other people's stories? That was something new. Swift is no stranger to tinkering with her sound and changing genres, and when I saw folklore categorized in Apple Music as "alternative," my heartbeat sped up.
Some critics, such as Rolling Stone, are calling folklore "head-spinning" and "heartbreaking." Other critics, such as The New York Times, gave the album a "60" on MetaCritic. 
Was folklore created much too hastily? Was no promotion a mistake? Or is folklore Swift's best album yet? If you're interested in my opinion, you've come to the right place.
folklore opens with one of the more upbeat songs on the album, the 1. The guitar riff is really what makes the song more upbeat and catchy. In the 1, Swift sings about a universe in which the narrator and their ex-lover wind up together. "We were something, don't you think so? Roaring twenties, tossing pennies in the pool. And if my wishes came true, it would've been you." The song puts me in a really good mood. It's upbeat, but not too high energy. the 1 is honestly a picture perfect opening track and immediately got me excited to hear more of the album. It's catchy, lyrically sound, and has good quality production.
The album quickly goes from the slightly cheerful opening track, to cardigan, a heart wrenching song about a young, naive love. Upon hearing the song, it became evident that it is the perspective of a girl who is part of the teenage love triangle Swift mentioned. I wasn't sure how I felt about cardigan at first, but it really grew on me. It is lyrically brilliant and is, I think, one of Swift's best songs. "When you are young, they assume you know nothing, but I knew you, dancing in your Levi's, drunk under a streetlight." cardigan is a painful and mature reflection of a love that went wrong. "I knew everything when I was young." The bridge is definitely my favorite part of the song. "You drew stars around my scars, but now I'm bleeding…I knew you tried to change the ending, Peter losing Wendy…Leaving like a father, running like water." cardigan is a perfect example of Swift's outstanding storytelling and songwriting skills. "And when I felt like I was an old cardigan under someone's bed, you put me on and said I was your favorite."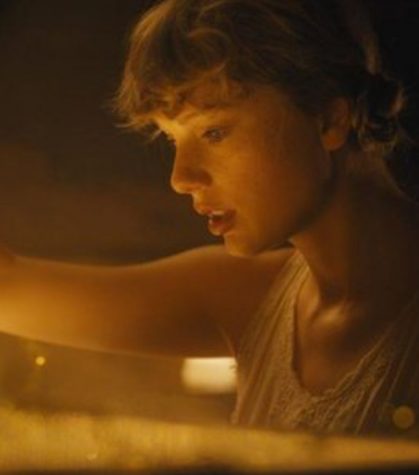 the last great american dynasty follows cardigan, and is another one of the more upbeat songs on folklore. This is, in my opinion, the best song on the album in terms of the story that goes with it. Swift sings about the "mad woman" who owned her Rhode Island mansion before her, and how she was known as "the most shameless woman" the town of Watch Hill had ever seen. "And in a feud with her neighbor, she stole his dog and dyed it key-lime green…She had a marvelous time ruining everything." When the bridge comes along, the song's perspective suddenly switches to Swift's. "Fifty years is a long time, Holiday House sat quietly on that beach…And then it was bought by me." The song story switches from the previous owner being the "mad woman" to Swift being known as such. "Who knows if I never showed up, what could've been…I had a marvelous time ruining everything." the last great american dynasty is an incredible song, another with outstanding lyricism and storytelling. It is one of Swift's most unique songs. It's catchy, the production is upbeat but mellow, and most of all, the storyline is engaging and extremely interesting to learn about through Swift's lyrics. 
    The next song, exile, was definitely quite the wake up call after the last great american dynasty. The song features Justin Vernon of the band Bon Iver, and is the only collaboration on folklore. exile is a song in which a man and a woman reflect on their breakup from different perspectives. The man thinks she left without a warning, but the woman thinks she gave so many signs that he should have picked up on. The song is heartbreaking. "I think I've seen this film before, and I didn't like the ending…I'm not your problem anymore, so who am I offending now?" Vernon and Swift have such good chemistry. exile is beautiful and haunting with a production that matches lyrics that will tear anybody's heart out. It is definitely my favorite collaboration Swift has done with another artist thus far.
    my tears ricochet follows exile, and is one of Swift's most emotional songs I think she's ever written. She sings from the perspective of her ghost watching her enemies at her own funeral. Upon further investigation, I discovered that my tears ricochet is about Swift leaving her former record label, Big Machine Records, and how Scott Borchetta and Scooter Braun pulled her master recordings out from under her. She refers to her masters as "stolen lullabies." my tears ricochet includes my favorite lyrics on the entire album. "If I'm dead to you, why are you at the wake?" and "When I'd fight you used to tell me I was brave." The chorus is the part that really gets me. "Cursing my name, wishing I'd stayed, look at how my tears ricochet…You had to kill me, but it killed you just the same." The entire song is beautiful, haunting, and metaphorical. "You wear the same jewels that I gave you as you bury me." It gets more intense during the bridge. "I can go anywhere I want, just not home…and when you can't sleep at night, you hear my stolen lullabies." my tears ricochet is picture perfect. The production and lyrics are both magical and emotional as well as haunting. Definitely one of my favorites in Swift's entire discography.
    mirrorball is such an underrated song, which is strange because I really believe that it's one of the more personal ones on the album.  Swift sings about how she is a "mirrorball" that reflects the personalities of other people to get them to like her, and how as an artist in the music industry, she is always walking on a tightrope and trying to keep things fresh to keep the spotlight on her. Although the song is slightly upbeat, the lyrics are really sad. "I'll show you every version of yourself tonight…I can change everything about me to fit in…When I break, it's in a million pieces." What really stands out about mirrorball is Swift's vocals. I love the way she changes the volume and pitch of her voice throughout the song. The production isn't my favorite, but the lyrics are relatable and almost heartbreaking and give you some perspective on what music artists like Swift face.    

Loading ...
The next track, seven, is my least favorite on the album. Swift sings about her childhood, specifically as a seven year old, and how some of her friends had hard lives at home, but she was so naive about it and didn't know how to help them. "Please picture me, in the trees, I hit my peak at seven," Swift sings. My favorite part of the song is towards the beginning. "I think your house is haunted, your dad is always mad, that must be why…I think you should come live with me, and we can be pirates, and then you don't have to cry, or hide in the closet." Lyric-wise the song is clever, but the production is sleepy, and it feels childish to me. 
The song following seven, august, does not disappoint. It has by far my favorite chorus on the album. This song is another love triangle song, this time from the perspective of the girl who the mysterious lover from cardigan cheated with. Swift sings about a summer love that was never meant to last. "You were never mine to lose." Although august is the closest song on folklore to a pop song and the production is pretty upbeat, the lyrics really are so sad. "And I can see us lost in the memory, August slipped away like a moment in time…I can see us twisted in bedsheets, August sipped away like a bottle of wine…I remember thinking I had you." Another highlight of the song is definitely the bridge. "Remember when I pulled up and said, 'Get in the car,' then canceled my plans just in case you'd call?" august is definitely one of the best on the album. It's catchy and has a cheerful production and unique lyrics.
    this is me trying is another very emotional song, and I think a lot of people can relate to it, especially with the COVID-19 mess. "I've been having a hard time adjusting," Swift admits, "I had the shiniest wheels, now they're rusting." The song is about someone trying so hard to stay strong for their lover, but it's difficult. "At least I'm trying," is one of the painful lyrics in the song. The song's production is good, but the best part is definitely the lyrics. The song is very relatable and vulnerable. "They told me all of my cages were mental, so I got wasted like all my potential." Can you believe we went from "ME HEE HEE!" to mind boggling lyrics like that? Swift is such a versatile artist and I love it.
    illicit affairs is my favorite song on folklore, and just a head's up, you're going to need a dictionary, because Swift uses some big words. I'm not sure, but the song could be another love triangle song from the perspective of the girl in august. Swift sings about a secret relationship that fell apart. "That's the thing about illicit affairs, and clandestine meetings, and longing stares," she warns, "it's born from just one single glance, but it dies and it dies and it dies a million little times." Swift is known for her bridges, and the bridge of illicit affairs is one of her best bridges to date. "Don't call me kid, don't call me baby, look at this godforsaken mess that you made me." I love everything about this song. The production is great and the lyrics, as usual, are outstanding. illicit affairs is definitely in my top ten Taylor Swift songs of all time. It's incredible. 
    invisible string is the refreshing, happy track that follows illicit affairs. This is one of the only songs on the album that is about Swift's own life and her relationship with her boyfriend Joe Alwyn. It's all about how life ties us to our fate without us even knowing. "Isn't just so pretty to think that all along there was some invisible string tying you to me?" Swift sings about her journey with Alwyn, and it's adorable and pure. The lyrics are more simple than other songs on the album, but as I said, the song is less intense and very refreshing. Alwyn is British, and my favorite part of the song is this: "Bold was the waitress on our three year trip getting lunch down by the lake, she said I looked like an American singer." I can just picture the waitress watching Swift eat trying to figure out which American singer she was. invisible string is a great song. It reminded me that fate has a way of getting us where we're supposed to be. "One single thread of gold tied me to you."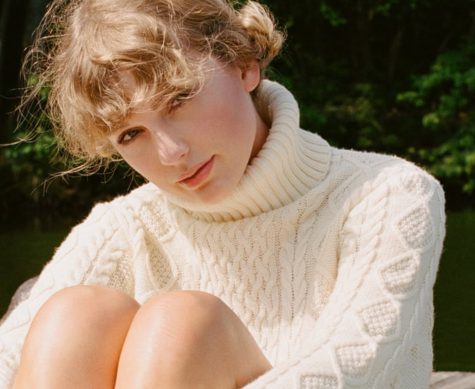 mad woman is a song that transports me back in time to Swift's 2017 album reputation. Swift seems very much like a bad-you-know-what in this song. She sings about how her enemies paint her as a mad woman because she wants to own her work and always stands up for what's right. "It's obvious that wanting me dead has really brought you two together" is a jab at Scott Borchetta and Scooter Braun. Although mad woman isn't at the top of my rankings, the lyrics are once again really brilliant and are a clever way of calling out the people who have made Swift's life harder over the years.
    epiphany is another multi-perspective song. Swift's grandfather was in the army, and the first part of the song is about his experiences at war. "Crawling off the beaches now, 'Sir, I think he's bleeding out," is one of the heart wrenching lyrics of the song. epiphany is so sad, but its production combined with Swift's voice is very soothing. "Only twenty minutes to sleep, but you dream of some epiphany, just one single glimpse of relief to make some sense of what you've seen," she sings. In the second verse, the perspective changes to a modern day nurse on the front lines during the COVID-19 pandemic. "Hold your hand through plastic now, 'Doc, I think she's crashing out."" The song is perfect for what's going on in our world right now, and it's amazing how Swift was able to connect her grandfather's experiences to that of doctors and nurses during this pandemic. The song is very slow, but it's absolutely beautiful.
    The next track on the album is the most upbeat and most catchy song on the tracklist, betty. It's another love triangle song, this time from the perspective of the boy who left the girl narrating cardigan. The song also reveals the names of two of the three members of the love triangle. James is the perspective of betty, and Betty is the perspective of cardigan. Inez, the school gossip, is also mentioned, but the third member of the love triangle, the girl James cheated on Betty with, is unknown. The song is cheerful but sad at the same time. "You heard the rumors from Inez, you can't believe a word she says most times, but this time it was true, the worst thing that I ever did is what I did to you…She said, 'James get in, let's drive.' Those days turned into nights, slept next to her, but I dreamt of you all summer long…The only thing I wanna do is make it up to you." My favorite part of the song is the chorus. "What if I just showed up at your party, would you have me, would you want me? Would you trust me if I told you it was just a summer thing? I'm only seventeen, I don't know anything, but I know I miss you." betty isn't lyrically outstanding, but everything fits together really nicely, and the song is the first bit of country Swift the world has seen since 2012. Overall, betty is such a great song and is one of my favorites.
    The second to last track on the album is peace, and I'd say I'm neutral about it. It's another song related to Swift's own life, and how she feels like she can never bring her lover (Joe Alwyn) peace because of the baggage of her lifestyle. "Would it be enough if I could never give you peace?" Overall, the song is okay, I don't love it, but I don't hate it.
    The final track of the standard edition of folklore, hoax, makes me feel like crying every time I hear it. It's a song about somebody who is in a toxic relationship. The narrator knows they need to get out and leave, but they're struggling to let go. The lyrics are so heartbreaking and I'm sure hit hard for a lot of people. "This has broken me down…This has frozen my ground…You have beaten my heart," are some of the lyrics that physically hurt me when I'm listening to the song. "Don't want no other shade of blue but you, no other sadness in the world would do," the narrator sings. "Stood on the cliffside screaming, "'Give me a reason,' your faithless love's the only hoax I believe in,' is my favorite lyric on the song. hoax isn't metaphorical, but the lyrics are still painful, beautiful, and brilliant, and the production is also soothing and beautiful. It's another great Taylor Swift closing track, and leaves the listener pondering and reflecting.
    The deluxe editions of folklore include their own individual unique lyric books and front and back covers, and a 17th track, the lakes. Fans couldn't hear the song until two weeks after the standard album's initial release. the lakes has a production that fits with the rest of the album, but the storyline doesn't fully fit, which is why I think Swift included the song on the deluxe editions of the album. The song is about Swift's own life, it's not a story. the lakes is angelic, that's the only word I can think of that can describe how incredible it is. The production is soothing and mellow, and once again, Swift hit the ball out of the park with the lyrics. "Is it romantic how all my eulogies eulogize me? I'm not cut out for all these cynical clones, these hunters with cell phones," she admits. "Take me to the lakes where all the poets went to die, I don't belong, and my beloved neither do you…I'm setting off, but not without my muse, no not without you," she says of her boyfriend Joe Alwyn. The song is really heartbreaking. Swift sings about how badly she wants to just be at the lakes in the UK with her lover, but that's an impossible fantasy because there are always people following her around and documenting her every move. It reminds me of mirrorball. The song is crafted so beautifully and is definitely worth the wait.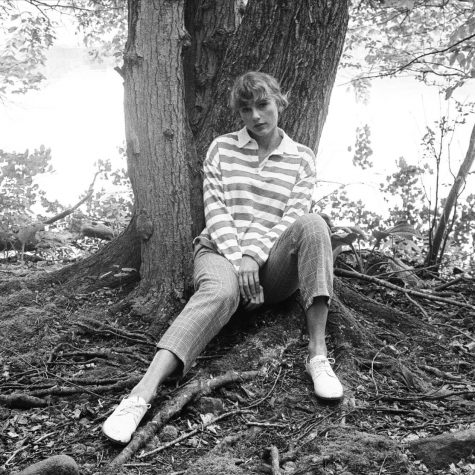 Despite lack of promo and a late release announcement, folklore has broken so many records, album-wise and for Swift as an artist. It even caused iTunes to crash from so many people buying the album at the same time. folklore is now the second biggest album debut of all time, the biggest female debut of all time, and Swift achieved the first number one song that she owns: cardigan.
    I stayed up for the album release, and adjusting to a new sound after the release of a new music video and single at 1:00am is definitely not something I recommend. I will admit that after one listen in the wee hours of the morning, I wasn't sure whether I liked the album or not. But at 9am the next morning, I fell in love with it and have had it on repeat since.
    I love the songs Swift writes about her own life, but folklore is so brilliant, and Swift's ability to tell stories, whether or not they are about her life, just blows me away. The production of her songs is obviously great but I honestly feel like her lyricism sets her apart from other artists these days. I have never found another artist who can create the masterpieces that Swift does. folklore really shows a new dimension of her skill, and I think that finally, critics are starting to see just how much she pours into her music. Telling the stories of dead people or make-believe characters is no easy thing to attempt, and Swift did it flawlessly with this album. 
    I love the love triangle aspect. Listening to the album in order really helps you see how Swift has laid out the tracklist in a specific way and how a lot of the songs connect. I think with the exception of seven and peace, which I feel don't add much to the album as a whole, all the songs are really memorable.    
folklore also continues to show off Swift's versatility. Compare the rest of her discography to this album. Taylor Swift has made twangy country albums, pop country albums, electro pop albums, dark pop albums, pop albums, and now alternative albums, along with hip hop songs, rap songs, acoustic songs, and jazz songs. I've never seen another artist who can do that. I think at this point she really can do anything. She has demonstrated her ability to change not only sounds but genres, and that's pretty unheard of in the music industry.
    I also think that with folklore, Swift felt like she simply wanted to tell the stories of many different people, not top the charts or have number one hits coming off the album. She's done the hit-making and the chart-topping, she's broken pretty much every record possible. With folklore I don't think she cares what critics say, she only cares about showing what she can do, making what she wants to make, and knowing that her fans enjoy and can relate to her songs as they can with the rest of her music.
    Long story short, folklore blew my expectations out of the water, and of course, saved not just one of the cruelest cruel summers ever, but the entire year of 2020.