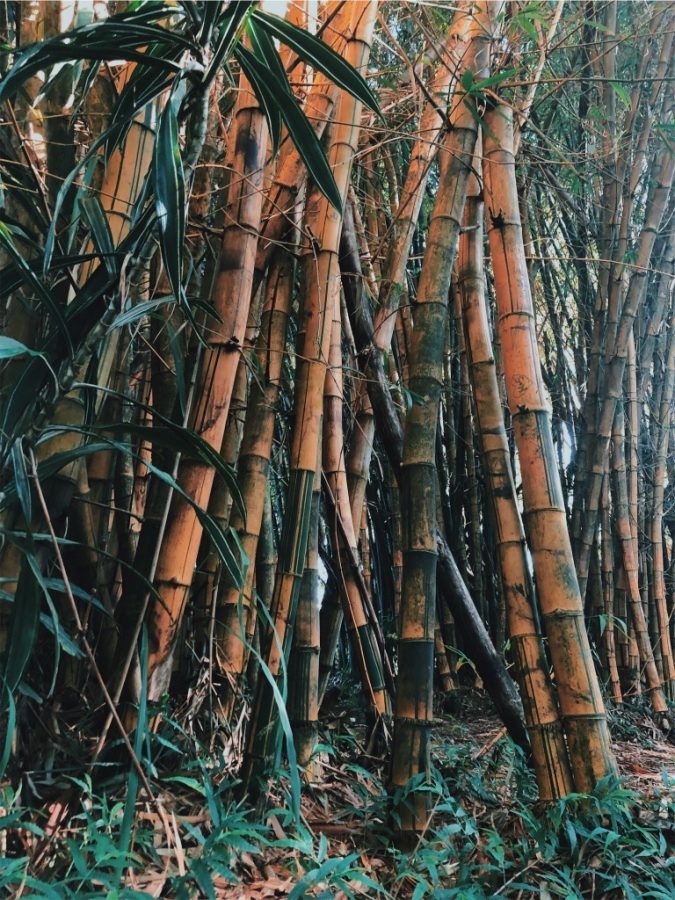 10 Tips to Maintain Mental Health Goals in Quarantine
December 3, 2020
With days getting shorter, temperatures falling, Covid numbers rising, and a very quiet December break looming, it is time to protect our psyches. Starting to incorporate small changes into our everyday lives can go a long way to feeling better the next few months.
Here are a few helpful ideas to implement in your daily routine.
Bring Greenery Inside:

Because our outdoor time has been severely reduced during quarantine, one solution is bringing a plant inside. You can easily purchase one on a quick run through Whole Foods, or grab one from your garden. This will bring extra oxygen and create a fresh look in your household. Your greenery will accompany long hours of work or studying at a computer and keep your mind awake and connected to nature.



Stick to a Constant Sleep Schedule:

With the reduced amount of work or school stress, it is often easy to stay up to the early hours of the morning reading or scrolling through Tik Tok. Instead, set an approximate time to start getting ready for bed and winding down every night so that the perfect 8 to 10 hour of sleep goal is achieved. 

Take Walks:

Walking is one of the most underrated leisure activities. Most of our day is spent in front of a blue screen, so taking time for a ten-minute walk down the street, or even in circles around your house, will allow you to take a deep breath and distance yourself from technology. 

Go to the Beach and Watch the Sunset: In Darien, we have access to quite a few beaches that provide a front-row seat to gorgeous Connecticut sunset and sunrises. Bring a family member, pet, or just yourself to a beach, park your car, and take in the scenery. In addition to becoming more relaxed, the sunset will inspire and make you more grateful for the Earth.
Become a Yogi:

Stretching our legs throughout the day while walking to our scheduled activities has been cut off. To replace that, spend at least ten minutes a day in your bedroom or outside on a mat to unwind. If you are completely new, I recommend looking on Youtube for classes; my favorite channels for yoga are Lululemon or Yoga with Adriene.

Start a Project:

Having a goal to work on achieving gives a sense of purpose and helps occupy your time. Start a scrapbook, embroider jeans, start a fitness project, try your hand at friendship bracelets, or spend time painting a room. Another project could include random acts of kindness: help deliver food to senior citizens, tutor younger kids on Zoom, or bake a dessert for a neighbor. Practice empathy to understand that everyone is in this together. There are so many projects to start, you just have to find one that you are interested in. To complete the project, try dedicating time on your break from school or work to it so there are fewer hours spent idle in a day. 

Connect on Zoom to Family and Friends: Take thirty minutes every day to Zoom, Facetime, Google Hangout with people that you love. Call others you normally did not have time to talk to before or relatives overseas where time zones never seemed to line up. The skills of knowing how to hold a conversation and communicate with others have to be practiced or they will get rusty. Practice. Practice. Practice. When we gain back mobility and interpersonal communication becomes more common, the transition will be easier after keeping in contact with all your friends and family.

Compose Letters:

Write handwritten letters to mail to friends and family. If you are stuck on what to write, try sending a list of movie, book, or tv show suggestions. This will start a back and forth conversation and will fill up any blank space left.  Remember to seal the envelope with stickers instead of licking it!

Do a Family or Quarantine Group Night:

There are so many options for this: do a murder mystery night, host a themed cooking night over Zoom, camp outside with s'mores, play board games or watch movies on a projector outside. Give yourself time to relax and have fun at the end of the day.

Take DEEP BREATHS and take it Every Day at a Time:

Martin Luther King Jr said, "You don't have to see the whole staircase, just take the first step". Take the first step in clearing out the cobwebs in your brain and managing the changes in quarantine. Acknowledge that every day is not going to be a happy and gleeful day, but there are also ways to not wallow in self pity and find positives in this adverse situation.