High School Musical The Musical The Series Week Two Review
Hello everybody, welcome back and you're watching Disney Channel! Oh wait, I mean Disney+.
January 31, 2020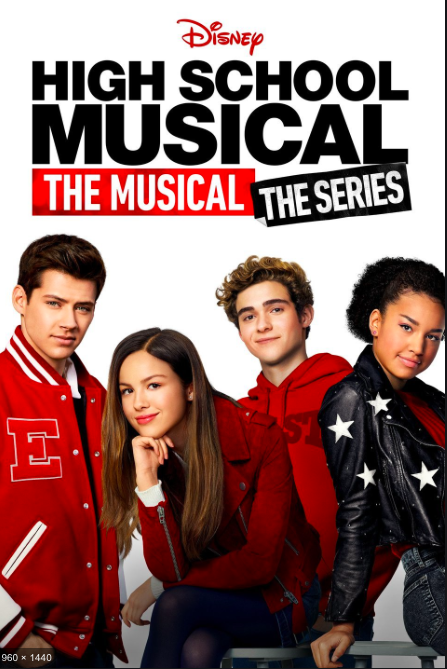 Where to begin? This week took us through the aftermath of last weeks *shocking* casting of Ricky as Troy. I know, my mind was blown too; he doesn't even like musicals, but he can sing and play the guitar like a pro?? 
Nini is distressed since her new boyfriend has been relegated to the role of Chad and the position of Ricky's understudy. She knows what Ricky is up to and is having absolutely none of it. She freaks out and Ricky seems to quit the show…but he doesn't. It was kind of a jumbled mess, but it was one I wanted to keep watching.
"
Of course this show needs its own version of Sharpay"
The music was good since it is derived from, in my personal opinion, one of the most iconic movie soundtracks of our generation. Aside from the tunes we have all we signed up for, melodrama, rivalry, relationships, and a little bit of humor ensued.
My least favorite storyline is EJ's weird new tactic to boot Ricky from the show that somehow involves him STEALING Nini's phone in order to find out if she still has feelings and is talking to Ricky. The way this will get Ricky to leave the show is very unclear. Of course, this show needs its own version of Sharpay and Gina, the sophomore transfer student (who lets us know that she's a transfer student almost every time she is on camera), serves that purpose. She wants to escape the title of understudy and take the role of Gabriella from Nini. Gina steals the phone and gives it to EJ, claiming they both want the same thing.
My consensus for this week: EJ and Gina are trashy people, I'm rooting for Ricky and Nini, Ricky makes a good Troy, and I want more music-both original and covers (seriously, "Wondering" is beautiful). That is all for this week, I'm excited to see how this whole phone stealing scheme turns out in episode three, but until next time you can catch me listening to the High School Musical soundtrack on repeat.