The Sono Collection
South Norwalk's New Mall Opens in the Face of the "Retail Apocalypse"
November 8, 2019
In 2019, a mobile device and a credit card quite literally means the retail world at your fingertips. Companies like Amazon provide faster-than-ever shipping, popular stores are constantly updating their websites with online-exclusive deals, and online-only retailers are ever increasing. These advances serve to the advantage of the shopper, who enjoys a wide range of easily accessible products from the comfort of her home. Price checkers and coupon sites ensure the best deals, and making a return is as easy as un-peeling a sticker. Yet however helpful these innovations may be, they continue to wreak havoc on the retail industry.
The rise of online shopping, along with the decline of the once-great titan of retail, the department store, has been sparking many to lament what the business world is calling the "retail apocalypse." Stores like Macy's and Bloomingdale's have expressed intent to close over 100 stores. Traditional mall-anchor retailers, like Sears, have filed bankruptcy, joined by more mall classics such as Forever XXI and Claire's.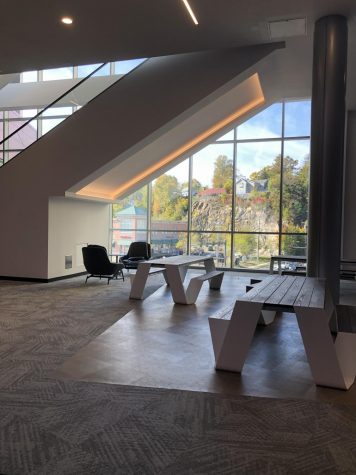 With brick and mortar foot traffic on the decline, it came as a surprise to many when, in 2017, Brookfield Properties announced the construction of the SONO Collection. Now, two years later, the new mall is open for business. Located just 15 minutes from DHS (an efficient 7 minutes from my place, for those wondering), the SONO Collection provides an interesting alternative to the Stamford Mall. It has long been whispered that Stamford's shopping center, which has visibly suffered from this 'retail apocalypse', will fall by the wayside. Interest in the mall has declined as stores have closed and upkeep has deteriorated. Now, with the SONO collection finally complete, DHS students and prospective shoppers must wonder: how is it different?
I took it upon myself to explore the new mall, which is billed as a "luxury" destination. While not all of the individual stores have opened their doors to the public at this time, the building itself is accessible, as well as the "vast array of local, national, and international artwork" on display.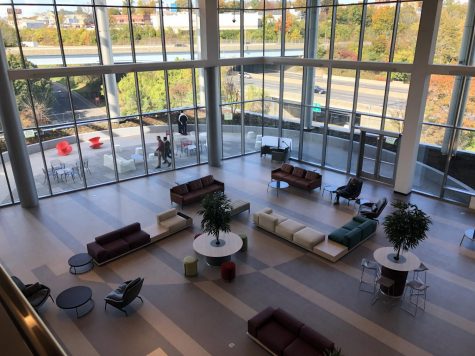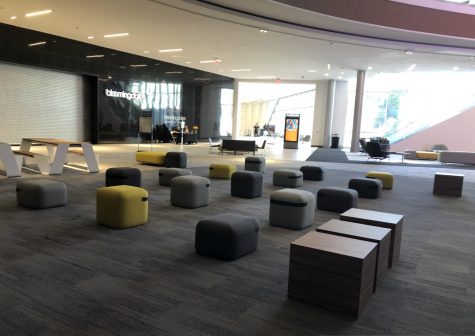 The SONO collection is billed as a community space, and if there's one thing it has, that's space! Without kiosks splitting the hallways in half, they feel wide and unsettlingly empty.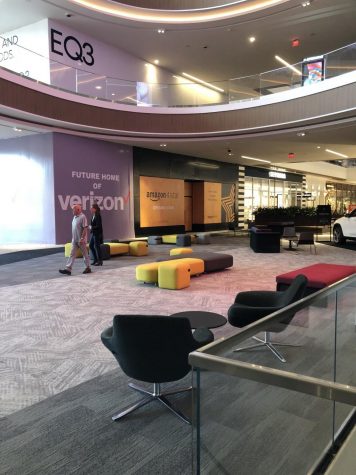 While this may be due in part to light foot traffic and still-closed shops, it is not all bad. Work spaces featuring abundant natural light, comfortable seating, free wifi, and charging ports are open for the taking! Next time you're looking for a change of scenery, try posting up in SONO to grind out that Lit paper.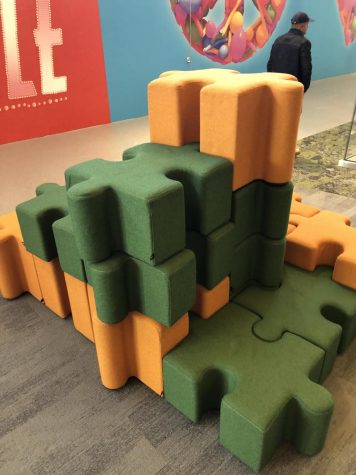 Perhaps my favorite aspect of this strange new take on the classic mall experience is the artwork. The SONO collection has delivered on its promise to display local and international art, yet still managed to defy expectations. It seems that each wall is plastered, floor to ceiling, in unique and oftentimes interactive art. The wide range of style and color should read as busy, but, though I definitely favored certain pieces, I felt the art as a whole came together to create a memorable viewing experience.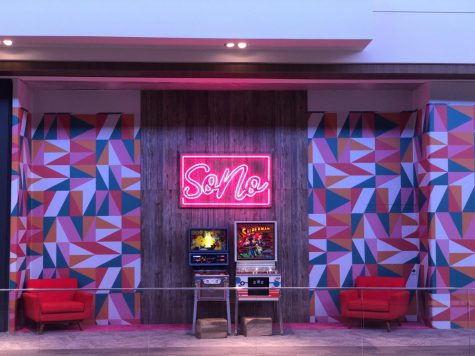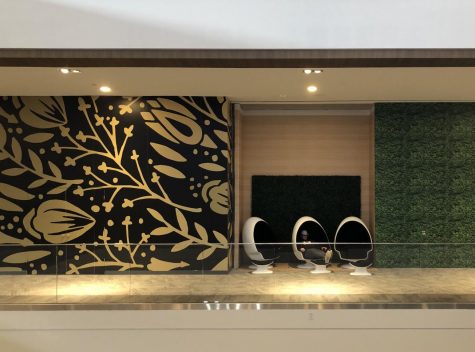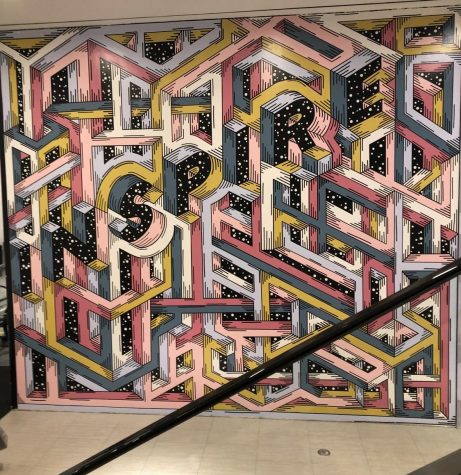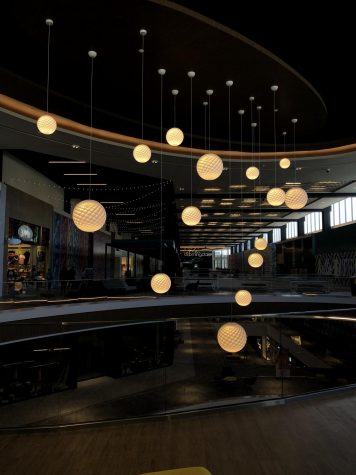 Murals, light fixtures, and sculptures litter the walls and ceilings of every hallway.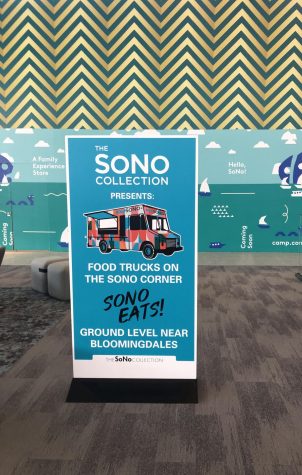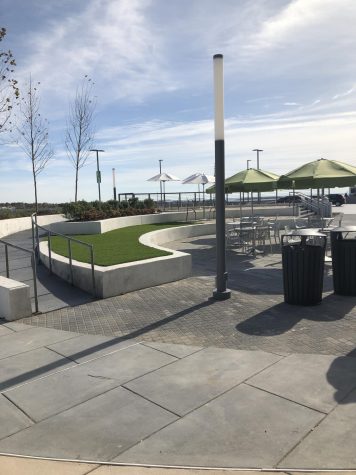 The SONO collection further differentiates itself from other malls in its decision to forego the traditional food court. Their lack of a central watering hole, so to speak, is made up for by abundant food-friendly space, and a variety of restaurants. In the warm weather, the mall is welcoming a variety of food truck vendors to the property. I paid a visit to Knot Norm's seafood truck, the mobile location of a beloved SONO restaurant, for an afternoon snack. I decided to take the food up to the rooftop garden, yet another designated space for socialization.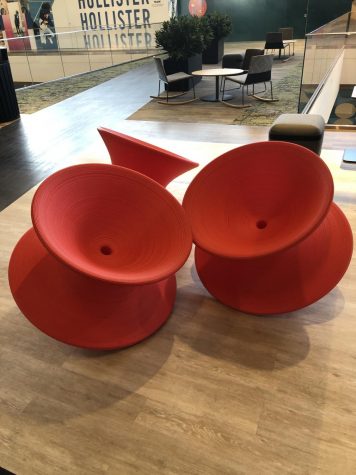 Overall, I enjoyed my experience at the SONO Collection. I have been awaiting its opening since construction was announced over two years ago, fascinated by the prospect of the country's only ground up mall under construction waiting just minutes away. While many aspects of this new shopping center feel strange and foreign, the SONO Collection seems confident in its future success. Wether for shopping, eating, studying, or simply spending time with friends, I would suggest checking out the SONO Collection. Even in our age of technology, there is still something to be said for supporting a face to face shopping experience. More so than that, the SONO Collection is a fascinating place to explore. See for yourself!