What to Watch This Weekend: Tis the Season to Be Scared
The Media Studies Class Recommends the Best Spooky Movies
October 25, 2019
Fall has fallen upon us, and it's officially "spooky season". Everyone loves a good thrill before Halloween and if you have the chance, there no reason not to binge. Here are some of our spooky movie suggestions. Happy binging!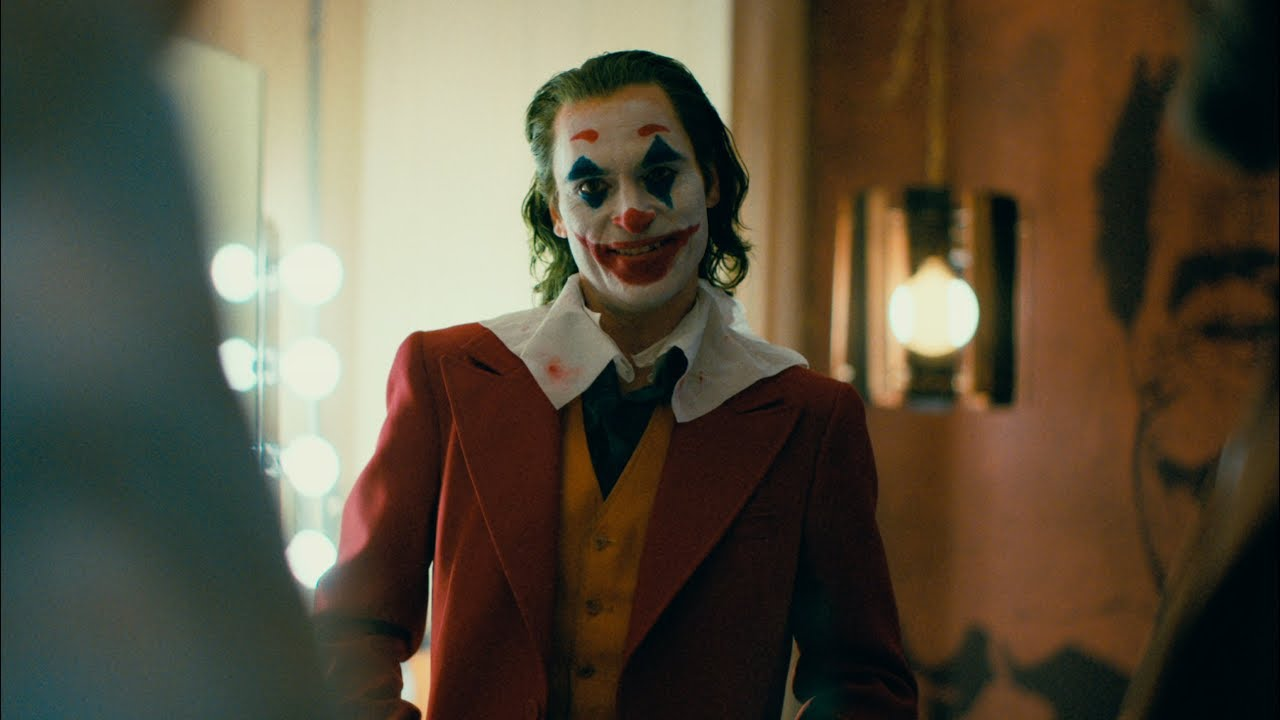 JOKER 
Xander Zanin
If you wanna enjoy a good mind twister watch the Joker. Its constants twists of ups and downs of life which is surely riveting and will definitely have you in awe. Starring Joaquin Phoenix as "Joker" the journey is surely endured by the viewer through its unpredictableness and subtle comedy. The Joker (Arthur) experiences instances of pain, regret, confusion and the viewer can watch him go through the pressures of life. He finds out who he truly is throughout the movie and its insanity of it all keeps the viewer hooked and not want to leave. Simply a jaw dropping movie that will make you leave the theater in shock. If you want to go an emotional adventure entering the human mind and how the pieces unfold in the Joker's life of a man who slowly becomes insane watch JOKER.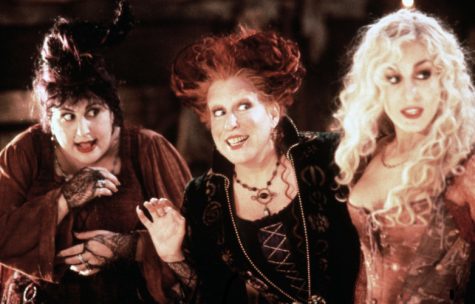 HOCUS POCUS
Quinn Connolly
Hocus Pocus is the perfect family-friendly Halloween movie for watching on a cozy October night. It is much more silly and sweet than spooky. This is a classic and rewatchable film. Hocus Pocus takes place in 1993 Salem Massachusetts. Teenager Max sneaks into an abandoned house and accidentally frees a coven of witches hanged in the 17th century, played by Bette Midler, Sarah Jessica Parker, and Kathy Najimy. Along with his little sister Dani and his new friend Allison, Max must find a way to defeat the witches before they steal the souls of the children in Salem in order for the witches to regain their youth. Though Hocus Pocus was not free from plot holes and cheesy, over-the-top humor, the cast and hilarious jokes won me over. If you liked Halloweentown, the Nightmare Before Christmas, or Casper, then you might enjoy Hocus Pocus.
GET OUT
Sincere Francois
Now that Chris (Daniel Kaluuya) and his girlfriend, Rose (Allison Williams), have reached the meet-the-parents milestone of dating, she invites him for a weekend getaway upstate with Missy and Dean. At first, Chris reads the family's overly accommodating behavior as nervous attempts to deal with their daughter's interracial relationship, but as the weekend progresses, a series of increasingly disturbing discoveries lead him to a truth that he never could have imagined.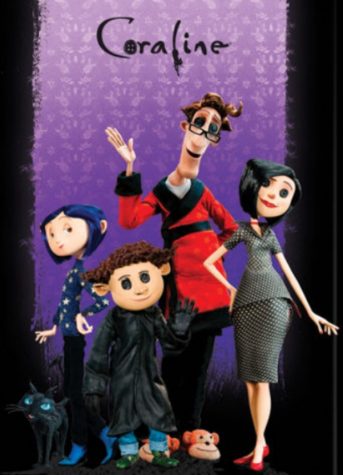 CORALINE
Perrin Trask
I never thought that one film could make me so terrified of an inanimate object, but Coraline gifted me a new phobia of buttons. When I think of the movie I face the image of button peepers failing to blink before me. At six years old I vividly remember my mom slicing the DVD in half to ease our worries after my cousin and I shivered with fear after experiencing the seemingly innocent film. After bravely returning to the movie after eleven years, the same feelings return and my being is still shuddering with goosebumps. In an amazingly artful manner, Henry Selick carries his masterful technique from The Nightmare Before Christmas into his new terrifying cartoon. Dakota Fanning's familiar voice appropriately forms the character of Coraline as she faces the obstacles that will bring her back to her normal family after encountering her frightening Other Mother and her demonic looking peers. As someone who is easily intimidated by scary flicks, Coraline was a perfect synthesis between a cartoon and a horror movie that is guaranteed to give you a spook this Halloween season.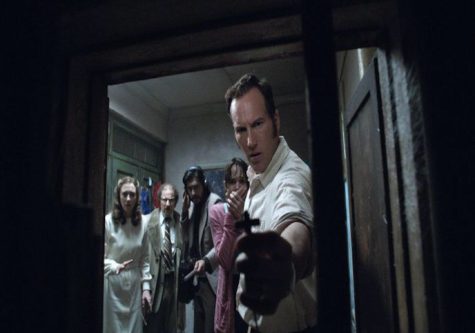 THE CONJURING
Jack Saucedo and Charlotte Ward
If you want to lose your sense of safety and security, and instead believe you are going to be murdered, watch The Conjuring. Set in a small New England town, the movie begins by introducing two families; Ed and Lorraine Warren, husband-and-wife paranormal detectives, and the Perron family, who move to a secluded farmhouse that is haunted by Bathsheba, Rory, and other  demons and spirits who slowly begin to possess and latch themselves onto the Perron family. It's up to the Warrens to find a way to save their client's lives before it's too late. If you like The Nun and the Annabelle series, The Conjuring will not only leave you with goosebumps and popcorn on the floor, but also a good time. You'll also force yourself to turn and look behind you constantly, just to make sure nobody is there waiting to kill you.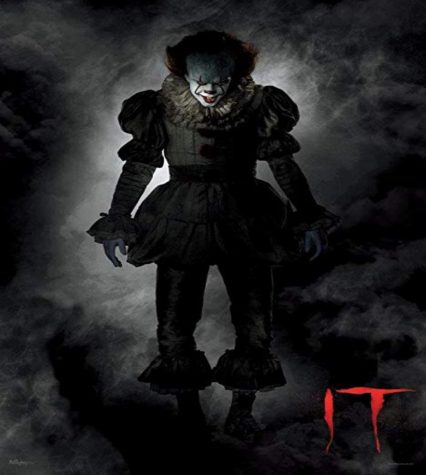 IT (CHAPTER 1)
Jack Cunningham
A group of six friends in an empty neighborhood in Ohio will turn out to be in the most haunted places on earth. One of the main character's brothers George goes out to play he gets snatched in a drain by a clown. Bill who is George's brother goes beyond the impossible to find his brother. Along the way, he brings his five friends to help him find his brother. When they come across the clown Bill asks why George, why did you take him? All the clown hints is that he loves this town. The group of friends do a mind blowing amount of research and they come to the conclusion that the clown haunts the town every 27 years. At the end of the movie everyone cuts their hand with a rock, symbolizing that they promise that they will come back in 27 years to defeat the clown and make there town a safe place to live.
JAWS
Braden Schenck
If you are a fan of classic movies and horror movies than the 1975 horror film "Jaws" is right for you. Based on a 1974 novel by Peter Benchley the movie takes place on Amity Island when one day the body of Chrissie Watkins is found washed up on the shore. After many doctors the cause of death was a shark attack. With other attacks occurring Richard Dreyfuss who play an Ichthyologist named Matt Hooper teams up with Robert Shaw and his character captain Quint try to hunt down and capture this shark in an epic battle of man vs. beast. Another outstanding film by Steven Spielberg that keeps viewers on the feet with lots of classic jump scares. From deaths to dramatic shark attacks Jaws has it all. This movie was also the foundation for all modern day horror movies.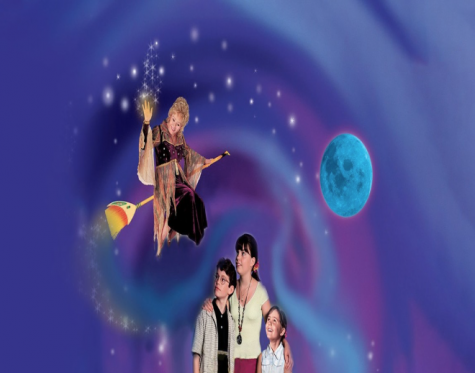 HALLOWEENTOWN
Leilani Gillespie
Halloweentown is a 1998 Disney Original Movie, the first of the four Halloweentown series. This fan-favorite Disney Halloween film stars Kimberly J. Brown as Marnie a 13-year-old girl, along with her brother and sister are greeted by their mysterious grandmother, played by Debbie Reynolds on the night of Halloween. After her disappearance, Marnie and her siblings follow their grandmother to Halloweentown to understand their family secret that her mother has been hiding from her children. Halloweentown is the great movie to get everyone into this spooky time of the year and countdown the days until Halloween. You may recognize Debbie Reynolds from her other appearances in Singin' in the Rain and The Golden Girls. Besides, if you enjoy Halloweentown you may also want to check out other Disney Channel Original Movies, Twitches and Hocus Pocus.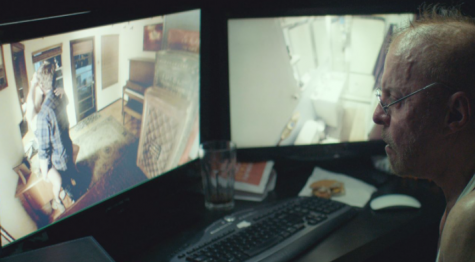 13 CAMERAS
Olivia Maniscalco
13 Cameras is the type of horror that will make you paranoid to live in your own house. The movie centers around a creepy old man who installs 13 cameras in an unsuspecting family's new house. The family is a young couple pregnant with their first child. The cameras are in places such as the toilet and the shower. Utterly disgusting, I know. The mouthbreathers gruesome tendencies get even worse as he finds out the husband is having an affair. At this point, his acts move from being just creepy to being straight out violent.  I would watch this movie if you are looking for a unique scary movie that is a spin on the typical horror plotline of just violence. It is available on Netflix for your binging pleasure. If you like this movie, you can watch the sequel, 14 cameras.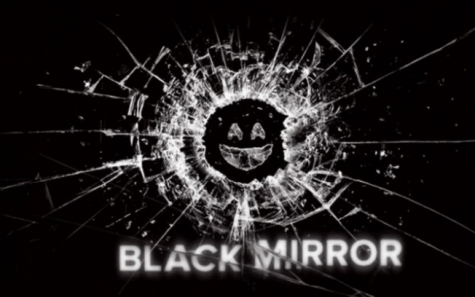 BLACK MIRROR
Ryan Smith
Black Mirror is one of those shows that you go into expecting only to watch one episode than all of a sudden you've watched an entire season. Created back in 2013 by Charlie Brooker, the Sci-Fi series took a more in-depth look into today's society and its horrifying effect on the future. The show was able to grow enough popularity to gain the attraction from Netflix, which ended up buying the show in 2015 after only 2 seasons. This purchase resulted in 3 new seasons, including one longer film: Bandersnatch. As Black Mirror's approval grew, critics compared it to the beloved award-winning Twilight Zone. Both consist of a strange mix of horror, science-fiction, drama, comedy, and superstition.
Similarly to the show's predecessor, it has received praise for its ability to visualize modern problems in a way that plays with every one of our emotions. With a variety of actors and actresses ranging from Miley Cyrus to Jon Hamm, because no episode is the same to send the directors can send chills down the spines of fans in a numerous amount of ways. By exhibiting relatable and modern ideals, Black Mirror can be genuinely terrifying that no other horror movie or show can. The addition of technology not only adds to the intrigue factor but adds to this modern terror by highlighting the alarmingly rapid advancements in technology. The unique style of horror that Black Mirror brings to the stage has led to several awards like Best TV Movie/Miniseries and TV drama of the year. So, if you seem to find yourself watching the same scary movies over and over again this spooky season, consider being scared in an entirely new way.     
BIRD BOX
Ben Wychulis
Bird Box if you don't remember took over Netflix in late December and early January 2019. Sandra Bullock is perfect in showing emotion and the way a person would feel if they opened their eyes they would be dead. A spirit that's basically your worst nightmare takes over the world and if you see it, it makes you want to kill yourself. Meanwhile, Bullock AKA Malorie is pregnant while this is going on. People are forced to blindfold themselves if they want to stay alive, and in house's you have to close every single blind. Malorie and her two children she is taking care of, Boy and Girl, try to find safety by going across a river with the help of a couple birds. This movie, for free on Netflix, is perfect if you want something not too scary, but thrilling enough where you'll be on the edge of your seat throughout.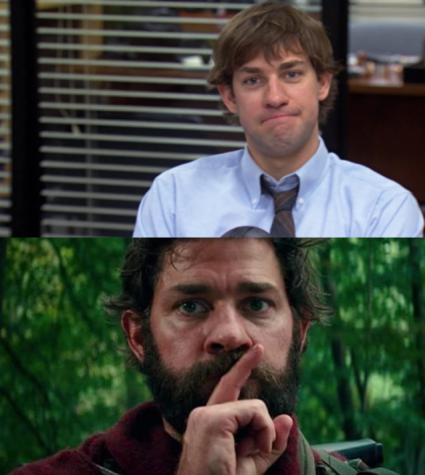 A QUIET PLACE
Georgia Sheehan
I couldn't help but think about John Krasinski's other roles in shows and movies while watching A Quiet Place. Particularly, his role in the popular series, The Office. Seeing a funny, goofy character named Jim Halpert turn into a serious character who is fighting for his life was definitely an interesting change. A Quiet Place was written and directed by Krasinski himself. His wife, Emily Blunt, co-stars in the film. Millicent Simmonds and Noah Jupe play the kids of Krasinski and Blunt. In this film, the characters must remain silent in order to survive. The world has been taken over by creatures that hunt by using sounds. If you accidentally make too loud of a noise, a creature will instantly chase after you and kill you. Living in this constant fear of making noise, the Abbott family adapts to this environment by establishing systems that minimize noise. The cast's commitment to this film is shown through their dedication to learn American Sign Language and utilize it throughout the movie. Not only did this add to the ominous tone of the movie, but the use of ASL added accessibility to those who struggle with hearing disabilities. If you enjoy A Quiet Place, you will most likely enjoy Bird Box. Directed by Susanne Bier, Bird Box is another movie where people must eliminate a particular ability in order to survive. However, rather than not being able to make noise, the characters in Bird Box must not use their vision.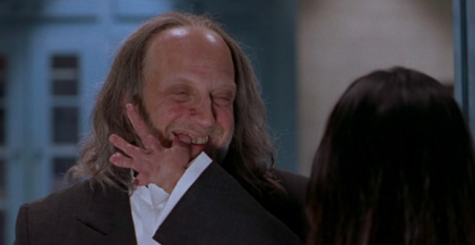 SCARY MOVIE 2
Rachel Grandis
I'm not a big fan of being scared so I chose the movie, Scary Movie 2 since it is more of a comedy than horror. In this movie, you will see Marlon Wayans, Shawn Wayans, Anna Faris, and David Cross play lead roles in the film. This movie definitely won't have you turning away or covering your eyes in fear but I must admit, I did have to look away when things got a little gross. There were many scenes where I found myself staring at the floor so I wouldn't see the disgusting things happening on the screen. This movie took everything scary from a scary movie and tried to make it into a joke. Personally, I didn't enjoy this movie much because I didn't find it very funny. Scary Movie 2 makes a joke of all of the most terrifying parts of your favorite horror movies. If you are someone who has a strong stomach but doesn't love to be terrified, this is the movie for you.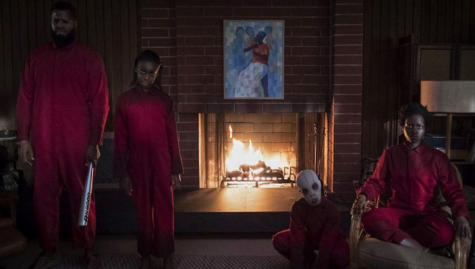 US
Nolan Burke
"Us" starts in the 80s with a young girl named Adelaide who is visiting Santa Cruz beach for vacation. At the beach where Adelaide faces a traumatizing experience in a hall of mirrors which haunts her through much of her childhood. As an adult now, Adelaide(Lupita Nyong'o) returns to Santa Cruz with her family and despite her more mental state she appears weary to be back. This fear is justified that night when a group of people dressed in red jumpsuits are standing outside on their driveway. Upon closer examination these mysterious people are doppelgängers of each family member. The intention of their arrival is revenge, as the"tethered" as they refer to themselves look to replace their counterparts permanently. Oscar winning director Jordan Peele plays with the idea of ostracism is this movie and with plenty of subtle references to American culture makes this movie a must watch for this upcoming Halloween.