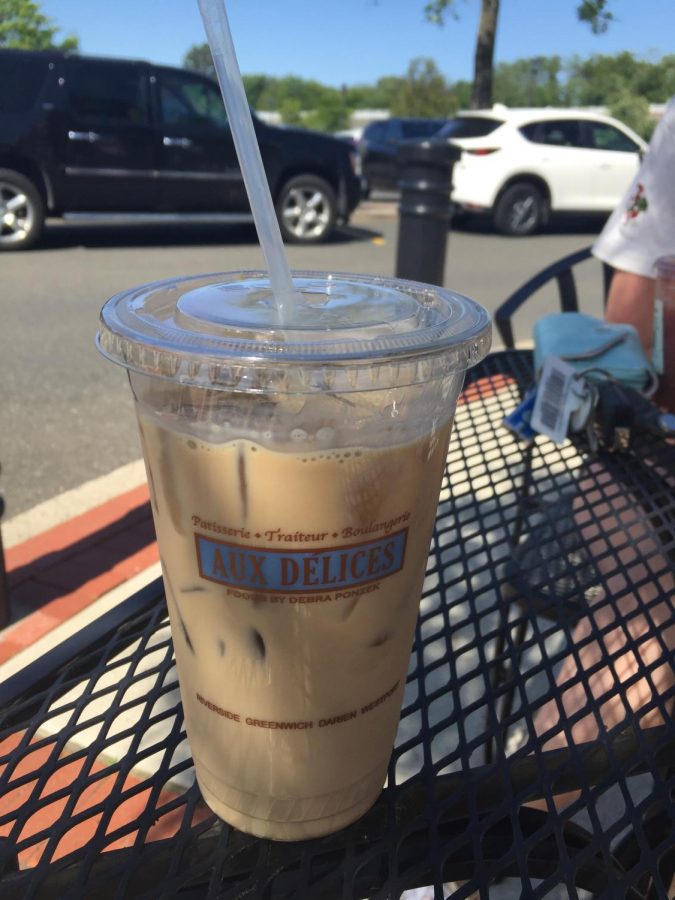 What to Eat This Weekend: Aux Délices
Located in the center of town, Aux Délices is a wonderful place for a quick snack.
Right by Burger Shakes and Fries, Aux Délices is a local eatery with foods ranging from salads to cakes. I can confidently say that my favorite iced coffee in all of Darien comes from Aux Délices. All they do is give you a cup, and you have full control of how much coffee, sugar, and milk you would like in your drink. I have been a constant fan of Aux Délices, and love to occasionally treat myself to a piece of their chocolate cake.
I visited Aux Délices with my friend, Cailin Henry, where we both ate chocolate croissants, I drank my favorite iced coffee, and Henry drank a fruit smoothie. The croissants came in a pack of two for $5.20, and they tasted wonderful. I appreciated that the croissants were not flaky and caused no mess. I enjoyed my coffee; however, Henry was not the biggest fan of her smoothie, as it was not very sweet. The smoothie may taste better to those who lack a sweet tooth. According to Henry, "The food felt less homemade than a typical cafe, the seating is plentiful and it seems like a great place for chit-chatting with friends."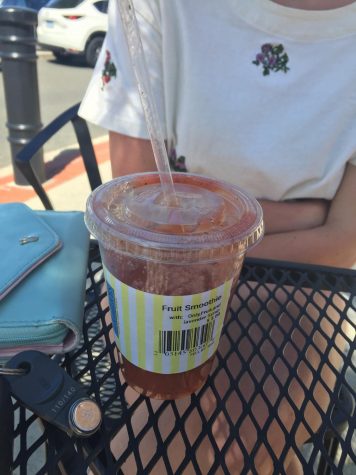 To embrace the summery weather, we sat outside while we snacked on our food. I would recommend Aux Délices as a hang out location rather than a study location, as the tables inside are a little too small to fit work materials, and people are constantly shuffling in and out to grab a quick snack, making the environment a bit distracting. One of the plus sides, however, is the efficiency; customers can be in and out of the store in a matter of minutes as meals are premade. The cafe opens at seven on weekdays and closes at six thirty in the evening. On Saturdays and Sundays they open at seven thirty, and close at six thirty and five, respectively. Instead of cracking down on work at Aux Délices, I recommend picking up a quick study snack before heading to the library or back home to finish some work.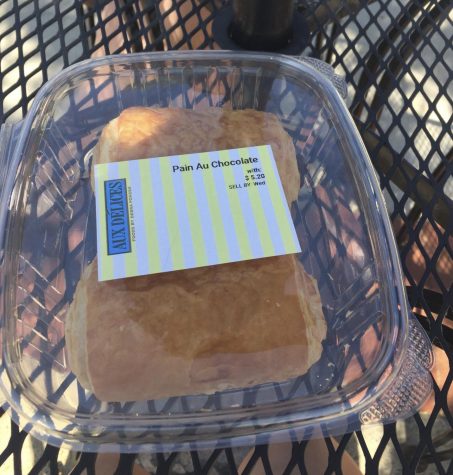 As finals week comes closer, students can take well-earned breaks from work and grab a quick bite to eat at Aux Délices, or pick up a sweet snack for the hours of studying ahead.