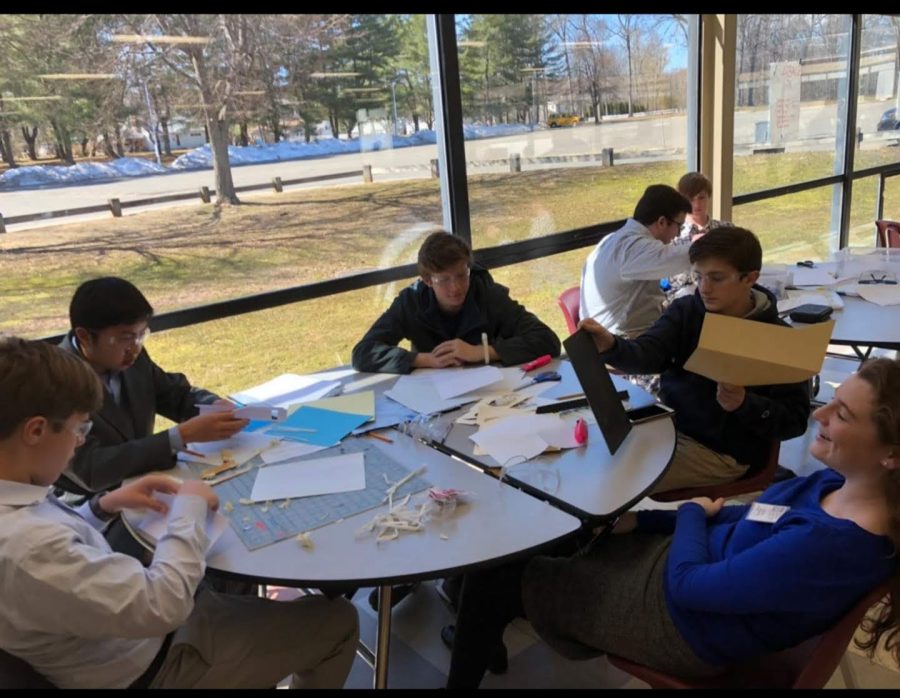 Darien TSA State Conference
Technology Student Association (TSA) is the club for all things technology. Every year, Darien High School's TSA chapter travels to Conard High School in West Hartford for the state conference, where students have the opportunity to compete in a wide range of events, including highly computerized events such as coding or video game design, mechanical events such as structural engineering, and artistic events such as photography or video production.

Club adviser and Technology Education teacher Mr. Greg Darin summed up the club, saying "The Technology Student Association at DHS has grown over the past few years and many students are are enjoying taking on leadership responsibilities and working with other students that are interested in technology and engineering. The state and national TSA conferences offer such a wide variety of events, there's a place for everyone to compete

"

The state and national TSA conferences offer such a wide variety of events, there's a place for everyone to compete"

— Mr. Darin

.

"Students are encouraged to stop down to one of our meetings anytime throughout the year to learn more and tryout some fun activities. Hope to see you there," Mr. Darin said.

On March 23, the Darien TSA took the Connecticut Technology Student Association state conference by storm, taking home a total of 12 trophies for DHS. Sophomores Toby Cowles and Chris Stoumpas secured an impressive first place in board game design, incorporating Arduino, 3D printing, and laser cutting to create their electronic board game Cannonball. Senior Evan Tong also brought home a hard-earned first place win in photographic tech, demonstrating mastery in photography by using many different lighting techniques to take stunning photos. Juniors Declan O'Mara and Tommy Lasagne, along with sophomore John Khachian were awarded second place in video game design for their Pygame based original videogame "A Day at TSA." Darien had two teams competing in the debating technical issues event, where  O'Mara and freshman Andrew Skogland edged out Lasagne and sophomore Thomas Kiernan, placing second and third, respectively. Tong and junior Hudson Lazzara won third place in structural engineering.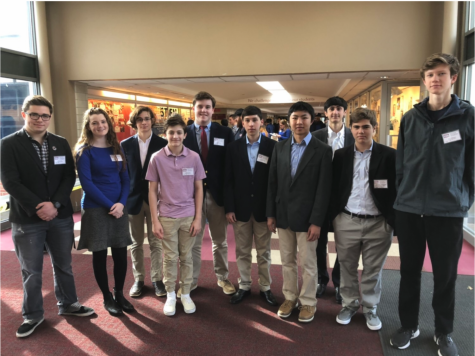 "It's amazing how much we have grown this year," TSA member junior Conway Zhou remarked. "It's great to see us placing highly in tough competitions. It really shows the potential that the DHS students have, and I can't wait to see how we do next year."
Darien had great success at TSA this year and hopes to continue that with this positive momentum for next year. If you are interested in joining TSA, they meet Monday after school and Wednesday morning in tech-ed (F007) and it is open to all students.
 
Thanks to Declan O'Mara and Conway Zhou of Darien TSA for helping with this story