Kardashian Kidnapping – How the Kardashians Kidnapped America's Heart
November 30, 2018
I have never watched "Keeping Up With the Kardashians". However, like many, despite never seeing the show, I can point out who each and every Kardashian is and what was going on in their life. I never seek the information out, I just hear it around, articles pop up in my feed and suddenly I'd know useless information about the lives of what has essentially become America's royal family.
The Kardashian family holds an almost permanent spot in the news, regardless of the nation you are in. The Kardashians family has become a multibillion-dollar family, who, over the course of the last decade, has left their mark on the Global media scene. Whether you're scrolling through Snapchat or Instagram, you are bound to see a glimpse into the newest installation of Kardashian drama.
The question, however, is how exactly did this family manage to capture the attention of so many? Although, it may be hard to picture a time before the so-called Kardashian dominion came into existence. The infamous "Keeping Up With The Kardashians" premiered it's first episode on October 14th, 2007, meaning the show reached it's the eleventh birthday around a month ago. Everyone at Darien High School was alive eleven years ago, but when exactly did they start to see the Kardashians pop up? And, better yet, can anyone adequately explain how they ascended the throne to media royalty?
"I wasn't really that into celebrities and stuff like that until maybe eighth grade or freshmen year. I remember seeing lots of articles and posts about them when I got Instagram and Snapchat in eighth grade. I follow them on Instagram, but I don't watch their show. I usually know what's going on with them from articles on Snapchat, and Instagram. There are a lot of posts about them that constantly surface around. They are very strong on the media frontier", junior Miraal Maqsood conveyed.
"I can't really recall a specific time that I didn't know about them. They kind of just appeared one day and never disappeared. I see them all the time on Snapchat and Instagram. And, when I am flipping through channels on TV it's not hard to find a program vocalizing the latest Kardashian scandal, whether it be Khole got cheated on again, or Kylie had her lip injections taken out. I've never seen the show, but I think most people know a great deal about the Kardashian family, because of how frequently they are displayed in the media. They really are like the American royal family in that sense. They have an empire over the media, and almost everyone knows who they are and what is happening in their lives, whether or not they are an avid fan", junior Nadejda Radoulov expressed.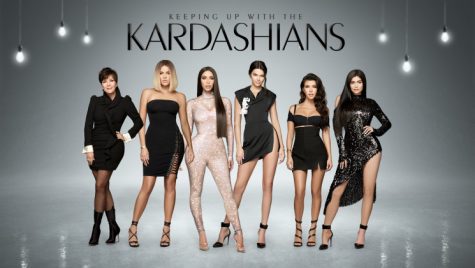 The Kardashian Klan, unlike many may believe, did not spring up out of the blue. Their success is largely linked to a platform that began almost decades before the show's 2007 release. According to Refinery 29's October 19th article, "The Kardashians' Origin Story Is Not What You Thought", the person who took the first steps towards Kardashian success is actually not typically associated with Kardashian stardom. Kim, Kourtney, and Khloé's father, Robert Kardashian, ex-husband of Kris Jenner, and former lawyer and friend of football star O.J. Simpson. The father was born in Los Angeles and attended University of Southern California, USC, before heading toward law school in UC San Diego. Robert married Kris Jenner in 1978; during the next decade, the couple had four children, Kourtney, Kim, Khloé, and Robert. The Kardashian family became friendly with the football star and his wife. Robert and Kris divorced in 1991-several years prior to Simpson's murder and iconic trial.
America largely did not know the Kardashian name prior to the O.J. Simpson case, but he gained a newfound notoriety when acting as a defendant in the case. This alone did not catapult him or his family to stardom. However, Robert was quite wealthy. As a member of the exclusive 1% club, his children were given an easy leg up in the world. At 59, Robert died of esophageal cancer. By this time Kris had already remarried, and her kids were in their late teens and early 20s.
Kris's second marriage to former Olympian and Wheaties box star, now known as Caitlyn Jenner, brought even more wealth. The pair had two children, Kendall, and Kylie.
In 2003, Kim became close with TV star, Paris Hilton, and appeared alongside Hilton in The Simple Life, albeit in off-to-the-side moments. Kim worked as Hilton's assistant, hawking her skills as a closet organizer. She had a legendary feud with Hilton that gained an immense amount of attention.  
In 2006, Kourtney, Khloé, and Kim launched their own store, DASH. The store may not have dramatically increased their wealth but helped to further raise their profiles. Behind the scenes, Kris was hard at work trying to get her family on TV.
Early in 2007, she pitched a reality show based on her family to Ryan Seacrest. Seacrest accepted. Around the same times, an inappropriate tape of Kim and Ray J leaked. After the tape leaked, no one could stop talking about it, and the name, Kim Kardashian began to be heard everywhere.
In August of 2008, Kim joined the cast of "Dancing With the Stars", boosting her profile even further. "Keeping Up With the Kardashians" was renewed, but was hitting a lower point, until Kourtney got pregnant. Kourtney's pregnancy entranced viewers and presented a new more relatable image to the family. According to NBC's article, "Where Did all that Kardashian Cash Come From, Anyway?", Kris also used Kourtney's pregnancy as a ploy to gain viewers, teasing that to find out who the father was, viewers must watch the show's next season. The continuous pregnancies, romantic drama, and sibling squabbles employed by the family, slowly but surely took hold of media and built a strong fan base, that persists today. Cosmopolitan Magazine, even named the family, America's second "first family".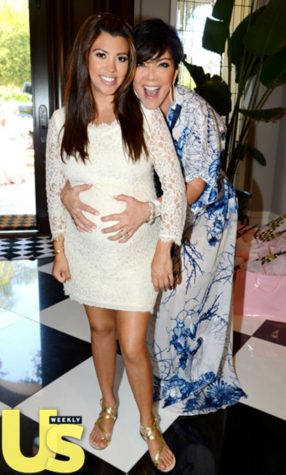 People feel that the Kardashians are relatable. While they may portray flawless exteriors, they are far from perfect. They often get into petty feuds, and a new scandal seems to happen every five minutes in their household. Romance often proves tricky, and motherhood has become a strong vibe to their recent exterior. The Kardashians keep people on the edge of their seats with elaborate cliffhangers and situations that are so ridiculous that they are relatable. The Kardashians speak to the human experience. Their clear and often exaggerated portrayal of human emotion is sure to tug on the public's heartstrings.
Junior, Angelica Yika-Nacarino stated, "the Kardashians are far from perfect. They have a ton of flaws. They are prone to extreme behavior, and if unnecessary drama were a language, they would be fluent. Love them or hate them, they are more relatable than the fictional and seemingly perfect image many celebrities portray".
If you liked this article, then read about 13 Reasons Why here!
TheTalko