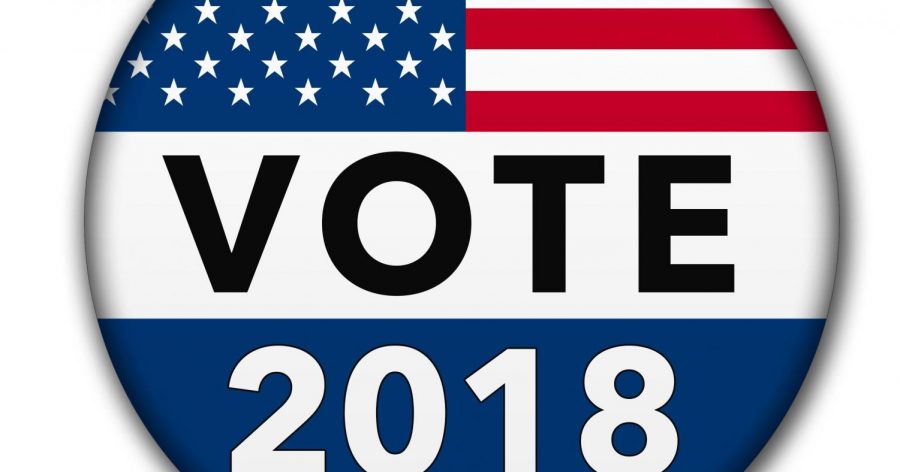 Transportation Companies to Offer Discounts to Voters on November 6
Uber and Lyft Will Cut Prices in Half For Rides To The Polls
 It is well ingrained into the minds of American citizens that voting is a civic duty, a responsibility that comes with residing in the country. Eligible voters at Darien High School know first hand from their American history studies that this country has fought long and hard to obtain and secure those rights. Yet the voter turnout for the presidential election has not breached 60% of the VAP (voting age population) since the 1960's. According to FairVote, the average turnout in recent midterm elections has remained around 40%.
The young population of voters have among the lowest turnouts of any VAP groups. Several studies have been conducted on this phenomenon and, while results are varied, there are several repetitive themes. Young people often don't feel as if they have as much of an influence on societal change. They are often despondent, believing none of the candidates 'worth voting for'. Both of these statements can be easily contested through statistics and reasoning. It is not uncommon for elections to come exceedingly close, especially at the state level. It is also morally flawed to remove oneself from the responsibility of voting by asserting that no candidate is 'worth it'. There is always a lesser of two evils, and one must act for the common good even when that good does not seem great. However the one recurring excuse that can often not be helped is surprisingly simple: Many teenage voters don't have cars.
The inability to transport oneself to the polls is a real hurdle for young voters. Many don't have access to a car, and still more populating rural areas or living with a disability cannot rely on public transportation. To solve this problem, several private transportation companies have stepped in to do their part.
Uber is offering up to $10 off rides to voters who use the promo code VOTE2018. The newest update of the app offers users a "polling place locator" that will calculate a direct route to the nearest poll.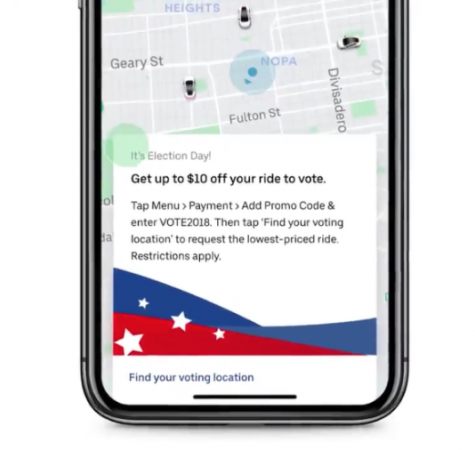 To receive 50% off a Lyft ride to vote, simply visit lyft.com/theridetovote. There, just enter your zip code and you will be provided with your coupon.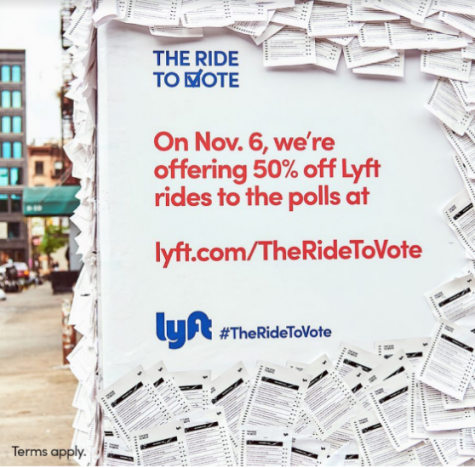 DHS students with connections in New York should remind their family and friends that CitiBike is also offering special voting day deals. By entering the code BIKETOVOTE in the CitiBike app, users will receive a free bike pass. This option is great for those city residents who wish to avoid voting-day traffic and help the environment in the process.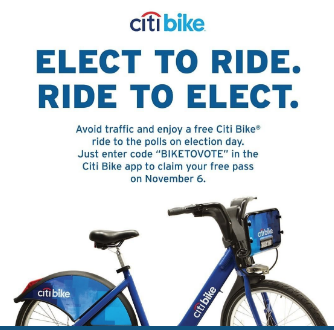 Don't forget to double check your registration and get out to the polls tomorrow, November 6!