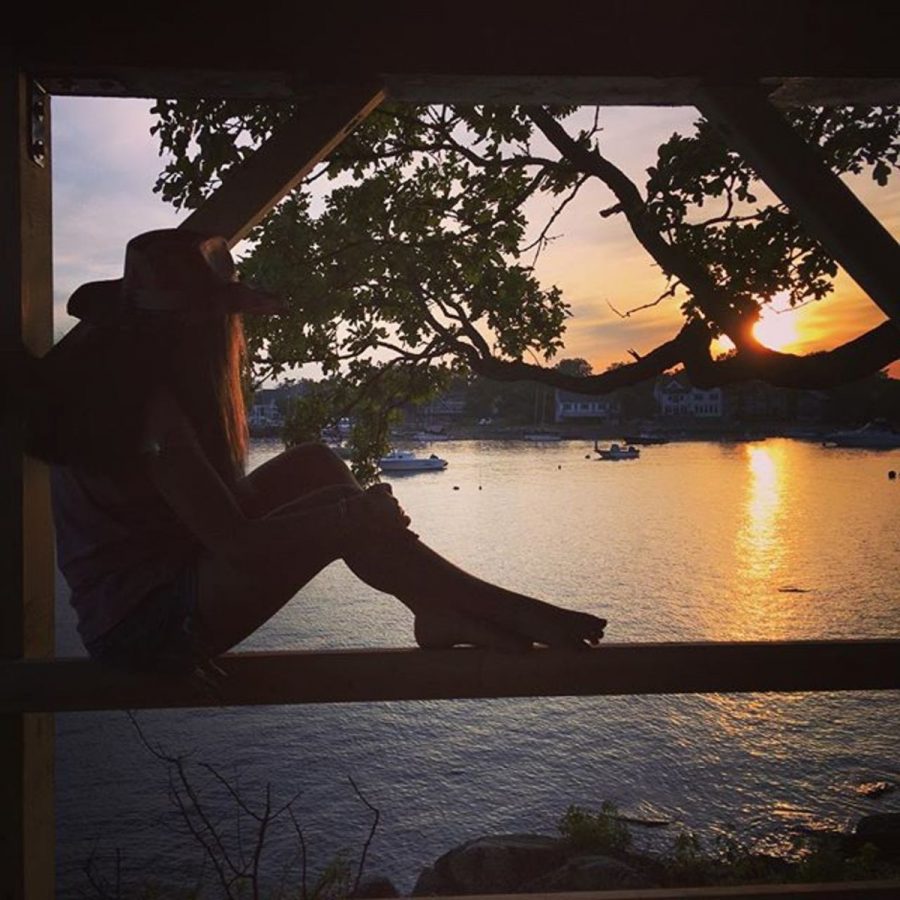 Horoscopes 🔮
Aries ♈️
(March 21- April 20)
Howdy, Aries! The new school year has just begun to kick off, and you have unfortunately been feeling quite restless. Homework, tests, and essays have begun to skyrocket, and it has begun to feel like you are climbing a Mount Everest of work. Your stress level has begun to peak, and inevitably has been causing you to act a bit out of character.
As an Aries, you are naturally courageous, determined, optimistic, and honest. Yet, you also have a tendency to be moody, impulsive, and occasionally aggressive. This side of you has been making a bit of a bigger presence than normal, and has likely left you wishing you could turn the clock back to the end of June, and begin summer again. No need to fear though, the end of September and start of October are sure to delight your courageous side, and motivate you to tackle all challenges you face head on.
On September 22nd, Mars moves out of retrograde, and marks the end to a period of negativity that may have been present in your life. And, with the New Moon eclipsing the sun in Libra, you will be presented with a beneficial social situation, an opportunity to forge new bonds. Since Jupiter spends a last three weeks in Libra, you will be presented with the first opportunity since June to make a close and lasting relationship. New romances, friendships, and adventures are on your horizon, so ensure to stay positive, and enjoy the spontaneity that comes with the coming weeks!
Lucky Song of the Month: "Last Friday Night" Katy Perry
Lucky Numbers: 3, 6, 8, 27, 5
Lucky Class: History       Class to avoid: Math
Mood Setting Photo: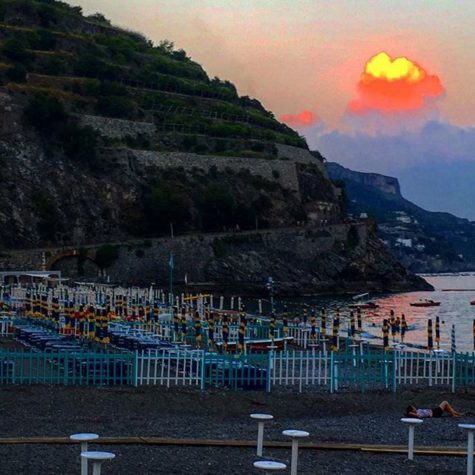 Taurus ♉️
(April 21- May 21)
Hola, Taurus! 2018 has been a mixed year for you. You may have had some opportunities to broaden your horizon, and explore new and exciting outcomes, yet you have tended to remain more conserved. You have been feeling unsure of yourself, and occasionally letting the logical side of your brain control your actions rather than your emotions. It is important to take some time for self-reflection.
Your emotions are important and valid, Taurus, and if you have an opinion, or an urge to do something, you may be overthinking it too much. But, as the New Moon begins eclipsing the Sun in Libra, you begin to take on more of a self-care angle. In this period your mental and emotional health is vital, and though you may fear rejection, it is necessary to take some risks, and spice things up.
As Jupiter nears the end of its journey through Libra, you will begin to feel more confident and at ease. Take this time to pursue new and exciting relationships, and explore past failures. Make new friends, and explore new places. You are constantly learning, and always dependable, take some risks, and challenge people's perspectives of you! You may find you like this new explorative and courageous side of yourself!
Lucky Song: "Animal" by Neon Trees.
Lucky Numbers: 35, 98, 2, 76, 87
Lucky Class: Math    Class to avoid: English
Mood Photo:
Gemini ♊️
(May 22- June 21)
Hey, Gemini! You have been facing a lot of rejection lately. You have begun to make radical changes in your life, yet are consistently met by failure. It's important to strategize, and not give up. As a Gemini you are a naturally flexible person, who knows how to tackle a problem. You know your weaknesses, and this month is likely to be tough, as you are about to be confronted by many. People may criticize your indecisiveness, and your often inconsistent nature, while forgetting to see your strong and caring character.
It is important to keep an open mind, and listen to the criticism. However, it may make you feel isolated, a Gemini's worst nightmare. Gather close friends, to help you boost your confidence, and don't be afraid to fight back.
You are an air sign, and are naturally gentle, but remember that air fans a fire. In nature it even leads the fire to burn more fiercely and rapidly. You may feel a natural rage inside, don't be afraid to fan this fire. You love communication, and thrive off of it, and as Jupiter makes its way towards your horoscope, you will become more fiery, and expressive. Take a stand, if not for yourself, for your community around you. Think, what can I do to improve the world around me? Stick to your goals, and you are sure to meet the success you have long desired.
Lucky Song: "Stay the Night" by Zedd
Lucky Numbers: 76, 23, 10, 14, 19
Lucky Class: Science          Class to Avoid: History
Mood Photo: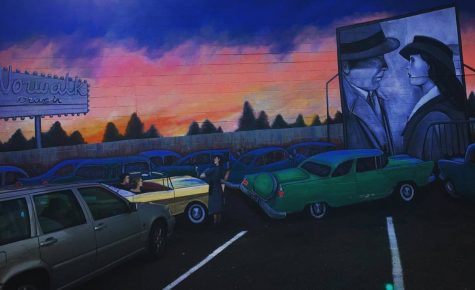 Aquarius ♒️
(January 21- February 19)
YOLO, Aquarius! You are living the high life! You have stepped back from social situations lately to realize the importance of family. Connecting with family members has opened your empathetic side. You are compassionate, and it reflects in all your endeavors. Connecting with a parent, sibling, or even cousin has made you feel confident, safe, and more comfortable with your often wild emotions.
Jupiter has been fighting you, to become more wild, yet the New Moon eclipsing in Libra, has set you on the straight and narrow. You are living in the moment, and there is nothing wrong with that.
Tomorrow presents what it may, but in this moment in space, and time you are comfortable, and secure with yourself and those that surround you! Continue to ride this wave of happiness, and share your feelings with family.
Moments are important, take them as they come, and use them to form even stronger bonds. Your family and new positive head-space are the key to your success, don't misplace them!
Lucky Song: Day of Paradise by Quinn
Lucky numbers: 234, 126, 75, 32, 25
Lucky Class: Art           Class to avoid: Math
Mood Photo: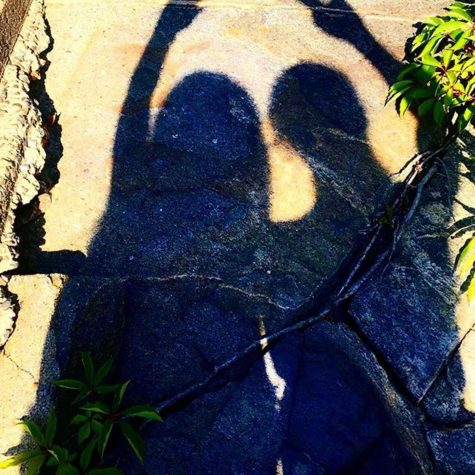 Pisces ♓️
(February 20- March 20)
Ciao, Pisces! You've been acting very opportunistic and resourceful lately. This may present a warning sign for other horoscopes, but not for Pisces. You are naturally wise, and although your decisions may seem questionable, your gut intuition tends to lead you down the right path.
2018 has compelled you to try and take many risks, which has made you more daring, but it's important to remember to stick to what you know. You are strong, and compassionate on your own, and risking everything for a certain someone could potentially destroy the work you have been doing. You always mean the best, yet you are by nature overly trusting. Look for signals that all the people in your life are beneficial.
As you move towards Jupiter you are growing more vulnerable, and as hard as it may be, now is the time to cut toxic or unbeneficial people from your life.
You care deeply for others, and desire to always see the best in them, but you need to remember to see the best in yourself, and protect that, even if it places you in a complicated or painful state. You are strong, and can overcome this! It is important to remember that these changes will be better for you, and likely them as well.
Lucky Song: "Confident" Demi Lovato
Lucky Numbers: 76, 67, 54, 93, 66
Lucky Class: History      Class to avoid: Art
Mood Photo: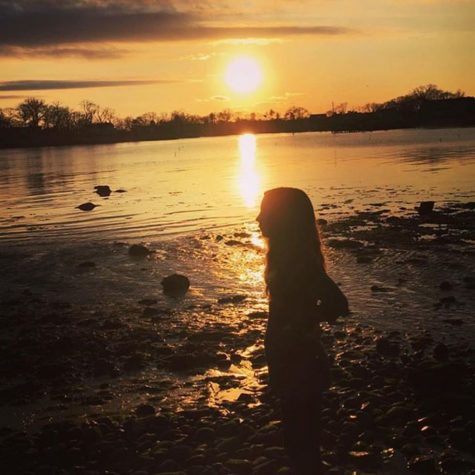 Cancer ♋️
(June 22- July 22)
Bonjour, Cancer! You've been riding a wave of complex emotions. Your romantic relations have been moving quickly, yet they are lacking. Being a Cancer, you are naturally extremely emotional, and conversation can help you come to terms with almost anything. Talk with your partner, your problems are likely not as big as you think.
If you are not in a relationship, you may feel the anticipation of one lurking around the corner. This could either exhilarate you, or scare you.
This summer was like a roller coaster for you. Jupiter's dominant role led your sign to fluctuate from it's typical down to earth pathway. You likely took risks, some in which payed off, and others that left you feeling bruised. No need to fear, these emotions are all natural and expected, and they have improved you as a person. You have found new interests, and new people in which to connect with. One likely being someone who perhaps peaked your interest in a more romantic way.
This person may have been a friend, and this has left you feeling exhilarated, but scared of what your relationship may amount to, if you take a step in a romantic direction. If such is the case follow the Moon's incoming vibe of reflection. Take a deeper look at yourself, and at the person with whom you have taken an interest. Play out possible scenarios in your head, and follow your gut instinct. As a cancer your heart plays an important role in all you do, make sure your heart is in whatever decision you choose to carry out.
Lucky Song: Just Came to Say Hello
Lucky Numbers: 126, 654, 809, 43, 1
Lucky Class: Foreign language     Class to avoid: History
Mood Photo:
Libra ♎️
(September 24- October 23)
Hi there, Libra! You are naturally balanced, and moral. In such you may feel that your friends have been overly reliant on you recently. You enjoy helping them, but you may feel some resentment in being everyone's confidant. Vocalize your true feelings, and your friends are sure to understand. There is nothing wrong with wanting comfort and support from others, and you should seek to find friends who you feel comfortable openly talking with.
Mars has been in and out of your sign for the last three months, which may have made you feel like a martyr. Yet, as the New Moon moves into your sign your confidence is naturally boosted, and you will begin to forge relationships, where you feel supported.
Your family relations may have been a bit complex, as you have felt as though you are too busy to openly communicate with them. Forge closer bonds with them, and explore safe environments, with unconditional love.
You are cared for, and whatever may be tipping your scales is valid. You are sure to be greeted positively as you explore new relationships both in the social scene, and at home. Take moments as they come, and don't forget to focus on the positives as they come.
Lucky Song: Girl Put Your Records On by Corinne Bailey Rae
Lucky Numbers: 7, 89, 95, 323, 65
Lucky Class: English     Class to avoid: Foreign Language
Mood Photo:
Leo ♌️
(July 23- August 22)
Hey, Leo! Be Kind, both to yourself, and those around you. You have been feeling trapped, and angry since school has started again. You have been judging others, and yourself harshly, as a result of what you perceive to be a loss of freedom. Summer is a special time for you, it plays on your desire for freedom, and allows you to be the best version of yourself. The new school year has made you spiteful. You have begun to fall into old negative habits.
You know that some of your actions are negative, however you have carried them out on the premise that life is unfair. This idea is toxic, and is driving you in the wrong direction. No need to fear, others around you are feeling much of the same emotions.
As the New Moon eclipses in Libra, you will find others who share your point of view, and desires. This will lead you down a more stable and peaceful path, in which guarantees you success!
The future is bright, Leo! New friends/ allies are sure to emerge, you just need to be patient, and keep yourself open to new and unexpected possibilities. And, with Jupiter nearing your sign you will begin to feel more compassionate and free. With a little time, things are sure to take a turn for the better.
Lucky Song: I'm a Believer by Smash Mouth
Lucky Numbers: 546, 8344, 5435, 21, 41
Lucky Class: Foreign Language   Class to avoid: English
Mood Photo: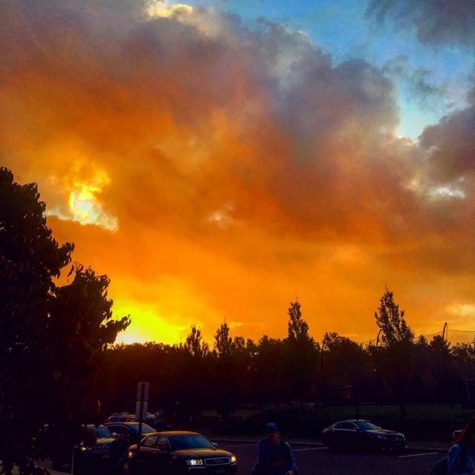 Virgo ♍️
(August 23- September 23)
Howdy, Virgo! You have been feeling extremely envious of those around you lately. You seem to notice their differences, and negatively reflect on yourself. You want what they have. It's important to notice such things, because the next month is all about change. You have been stuck in your ways, often refusing to look at other's point of view.
You are scared that you are in some way inferior, yet that is not the case. You have just become a year older, and this is likely scaring you. Perhaps you had different expectations of what you would be like at this age when you were younger, and you feel inadequate for not meeting them. This is natural, but it is important to realize that fantasy and reality will never be the same. And, just because you are not where you thought you would be, it does not mean you are a failure.
Take on new activities, embrace new points of view, and learn from those you envy. Identify what about them you wish you had, and attempt to make that change in your life. Find someone who also may be struggling to fit in, or may feel insecure, and together you can help each other grow, and gain strength. You have a whole school year ahead, and you have time to grow as a person, keep your mind open!
Lucky Song: Mine by Bazzi
Lucky Numbers: 3,5,15, 37, 36
Lucky Class: Art       Class to avoid: Science
Mood Photo:
Sagittarius ♐️
(November 23- December 21)
Hey there, Sagittarius! You have been hard at work. Mars has spent the last two months in your chart, and you have been concerned in improving yourself, as well as aiding those around you. You have grown dramatically as a person. You have entered this new school year, feeling fresh and brand new. You are eager to show off a new and improved version of yourself, yet you my feel as if your changes are going unnoticed, and work is burdening you.
You, naturally want to maintain this new and improved version of yourself, however you may feel now as if your voice is being stifled by those around you. You may be tempted to cave into insecurity, and revert to a more self-conscious nature. However, your travels this summer have expanded your ideas of day to day life, as well as social and moral knowledge and guidance.
You are the natural explorer of the star signs. A natural born fire is always raging in you, that drives you to courageous, bold, and explorative journeys in which you have the tendency to bring others along on.
As the New Moon eclipses the Sun in Libra you will be looking for someone who embraces and compliments your fire, someone to bring along on your spontaneous adventures. They are out there, and it is important in this time to not give into insecurity, but to continue to look for them, whether or not they may be in plain sight. Jupiter, your ruler, is coming into play, and is presenting you with a unique shot to find a special someone. You may feel less fiery than normal, but when this person comes into your life, you are likely to feel more fiery than ever, and in the best way!
Lucky Song: Dog Days Are Over By Florence and The Machine
Lucky Numbers: 12, 9, 2, 0, 4
Lucky Class: Art      Class to avoid: English