Top Five "Must See" Beaches in America
The United States is home to thousands of miles of coastline, whether it be on the Atlantic, the Gulf of Mexico, or the Pacific, and is home to hundreds of beautiful beaches, many of which in Hawaii and California. Whether the beaches have white sand or dark sand, turquoise or blue water, are calm or rough, smooth or rocky, long or wide, the US has them. Everyone describes "best" beaches differently; Here is the list of the 5 coolest beaches—for separate reasons
Secret Beach, Maui, Hawaii
Although it is not really a secret beach, it is perfect for one to sit back and relax at. Calm turquoise water and natural smooth sand, it is a typical relaxing Hawaii beach, without all the crowds.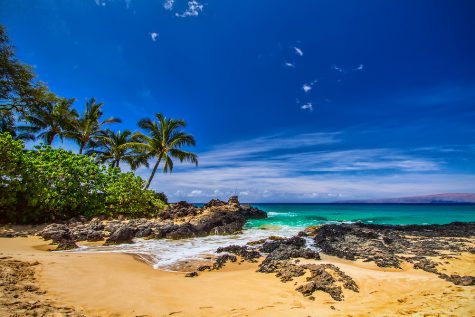 Laguna Beach, California
Laguna Beach is a beautiful Southern California beach, famous for its amazing waves and surfing culture. Palm trees and rocky cliffs line the edges of the beach. Its green outline and the light blue water earn it a definite spot on this list.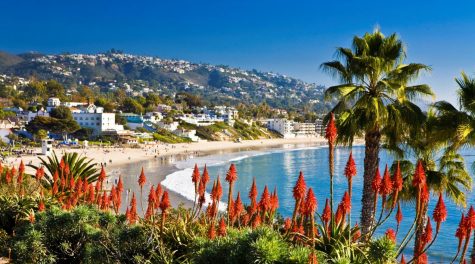 Hatteras Beach, Outer Banks, North Carolina
Cape Hatteras in known for its long, sandy beaches and fantastic surfing, often being thought of as the best surfing beach on the east coast. It's calm and relaxing for a beach day with the family, fishing, or a surfing trip.

McWay Beach, Big Sur, California 
If you have ever been to Big Sur, you know that it is extremely rocky and dense with trees. The water fades from turquoise to blue as you move up the Pacific Ocean. McWay beach is not a commonly known beach in California because it is not as sandy or calm as southern California beaches. But McWay beach is an alluring sight that has wonderful opportunities for hiking and swimming that no other California beach has to offer.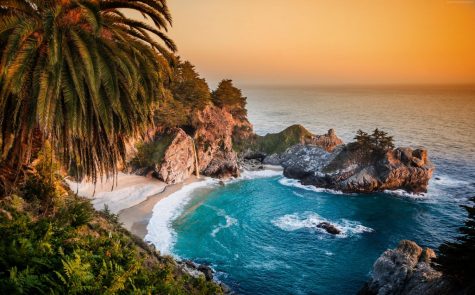 Kiawah Island Beach, South Carolina
Kiawah Island is an adventurous summer island that lays on the outskirts of historical Charleston home to many elegant resorts around the wide dune-grass-beaches that embody both North and South Carolina. Kiawah Island beach is beautiful with its endless white sand, immense green trees and bushes that surround it, wooden pathways and unforgettable sunsets (I have seen them) giving the feeling of summer.