A Hidden Tribe, Super Athletes, and the Greatest Race the World Has Never Seen
Since Born to Run first came out in May 2009, it has remained fairly under-the-radar, and has not been a well-known book for most people. For runners, on the other hand, it is one of the best running books there is, sending hundreds of runners to test the theory of running barefoot as shown in the book.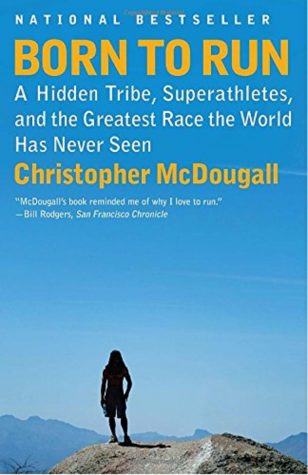 The Author, Christopher McDougall, tries to answer the question of why we have so many health problems when it comes to running but nearly every other animal can do it, no problem. Why can a group of indigenous Mexicans who hide in one of the most unbearable terrains in the planet run hundreds of miles on end, nearly barefoot without injury, while we can't run two miles without inevitably getting shin splints one day or another.
"
I don't keep a personal 'Top 10 Best or Favorite Running Books' list, or anything like that, but if I did, BTR would be on my short list"
— Amby Burfoot, Runner's World
Humans are bound to get hurt running, but why isn't anyone else? Christopher McDougall tries to answer this question in one of the coolest, most unknown adventures in the world. Caballo Blanco, Scott Jurek, Jen Shelton, Barefoot Ted—Who are these people? Some of the craziest, most athletic superatheletes that you didn't even know existed. Ultra-running is thought of as such a joke that these people, arguably the best athletes in the world, are hardly known of at all.
Read Born to Run if you are in to running or you want to meet some of the coolest people in the world or want to here about an awesome adventure. Mcdougall combines running, science, friendship, and adventure in the coolest non-fiction book I have ever read, that will undoubtedly have you questioning: Is this real?