Hi everyone, and welcome back to DHS! Although I'm sad to see summer go, I am eager to kick off this school year and get to work. Together, we will make this school year productive, memorable, and fun.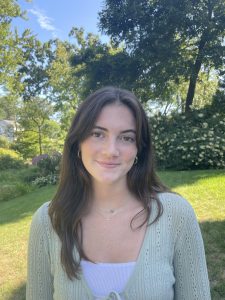 Whether this is your first year at DHS or your last, I want to welcome each and every one of you. High school is a time for personal growth. It's a place where we learn not only from textbooks but also from each other's unique perspectives and experiences. High school is challenging; with that being said, I encourage you never to be afraid to ask for help…together we are Wave Strong and here to support you even at the hardest times. As we embark on this new year, remember that success is not solely measured by grades or accolades but by the positive impact we have on each other and our community.
As your class president, I am committed to amplifying your voices and ensuring that your concerns, suggestions, and ideas are heard. My goal is to make this school year unforgettable and enjoyable for everyone, and I am open to collaborating with each one of you to achieve that goal. With many events already underway, I aspire to remind everyone that school is not only a place to learn but also a place to have fun and connect with others. I urge you all to get involved, step out of your comfort zones, and actively participate in various school activities. 
Here's to a memorable and transformative year at Darien High School. Together, we will make it extraordinary!