Prom and Sustainability
What to do with your used outfits after prom
Junior and Senior Prom are major events at Darien High School, and many students go all out with their prom outfits. Acquiring dresses, buying shoes, booking hair and nail appointments, or finding a date can be a month-long process (or more).
Additionally, huge amounts of money are spent on dresses and suit rentals alone, especially in an affluent town like Darien. Prom is a highly consumer-driven event: dresses can sell for hundreds of dollars, alterations are quite pricy (however, done regardless to achieve the perfect fit), buses are rented out, and photographers are hired, all to get a few good photos and attend a fancier, wide-scale school dance. Don't get me wrong, prom is extremely fun and exciting, and students walk away with great memories. However, large amounts of money, time, and effort are poured into the endeavor, so it's important to think about sustainability and what to do in the aftermath of prom.
Thus, here are some ways you can recycle responsibly or repurpose prom dresses and attire:
1. Donate your dress to nonprofit organizations or local thrift store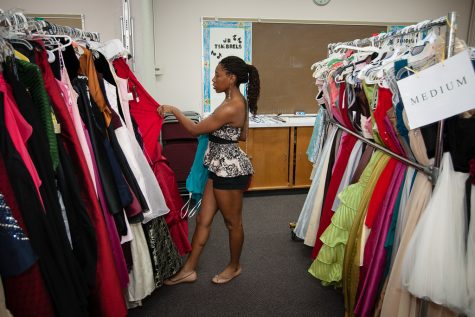 Organizations such as Becca's Closet and Project G.L.A.M. are nonprofits that help students in financial need find prom dresses and accessories for free. Although there aren't any local chapters of these organizations in Fairfield County, you can ship your dresses or bring them to a drop-off location. Some organizations like these are not currently accepting donations, but it would be highly appreciated if you held your dress until the fall when donations start back up again. Prom is a high school experience that everyone should be able to enjoy, regardless of financial situation. Donating your gently used dresses could give others an amazing experience as well.
You can also donate prom dresses to local thrift stores.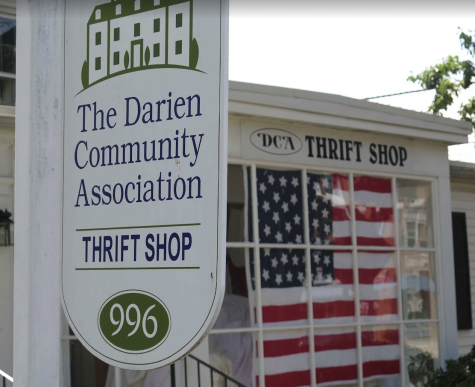 The Darien Community Association Thrift Shop accepts prom dresses (donation hours are between 10 AM-2 PM, Tuesday-Saturday) and hosted a prom dress drive in 2019. Dresses can also be brought to one of the numerous Goodwill locations in Stamford and Norwalk.
2. Sell your dress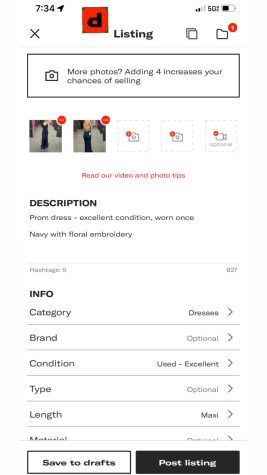 Prom dresses are pretty expensive, so it's understandable to want to get some of the money you spent back. Asking around, many consignment shops do not take prom dresses. However, try listing your prom dress on sites like Poshmark, Depop, or eBay.
3. Reuse it yourself
Although many don't like the idea of wearing the same prom dress for a second time (if you are attending multiple proms), there may be ways to put it to good use instead of just hanging in your closet.
For example, seniors might try saving their dresses from their junior year to wear to other proms, either at different schools or at their friends' junior proms. Odds are, people won't notice or mind that you wore the same dress to a different prom hosted the year previous.
You might also be able to alter your dress or re-style it for future events. Some simple dresses may be able to be worn again for events with cocktail attire (awards ceremonies, weddings, etc) or a night out in college. Perhaps hemming a full-length dress into a shorter one could be done easily and transformed into a new outfit.
With that, it's understandable that getting rid of prom dresses or deciding to keep them can be tricky or seem pointless. Dresses and other attire may have sentimental value to you. Sometimes you can't keep them due to sizing or damage. Whatever it is, however, it may be possible to repurpose or donate your dress to help someone else and find sustainable ways to dress for prom.