New Teachers at DHS!
Ms. Long
"
The math department here really inspired me."
— Ms. Long, Mathematics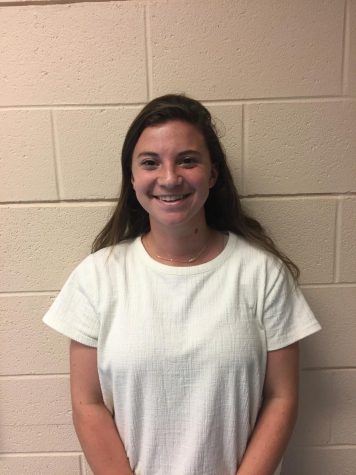 Math teacher Ms. Sophie Long knows what it's like to be a student here. Long actually went to DHS, and graduated a few years back, so she "has a feel for how this high school operates", and is glad to be back. She described herself as the type of student who was always in math learning connections, asking questions, and eager to learn more. "The math department here really inspired me to look further into math and become a math teacher" Long says. Previously she student taught at a school in New Britain. She is most excited not only to to get to know all of her students in her different classes, but also to get to know the students through sports and clubs. Olivia Maniscalco (sophomore) has Ms. Long for algebra 2 and says that Ms. Long is one of her favorite teachers! "She is very nice, and cares about every one of her students, and wants them to succeed" says Maniscalco. When not in the classroom, you can find Long at the Cross Country meets as a coach. She enjoys seeing some of her old teachers around the halls that she had when she was in high school. Long is excited for this year and eager to see what it will bring, being that she is now the teacher at a place where she was taught for four years.
Ms. Giotis
"
Think at a higher level."
— Ms. Giotis, English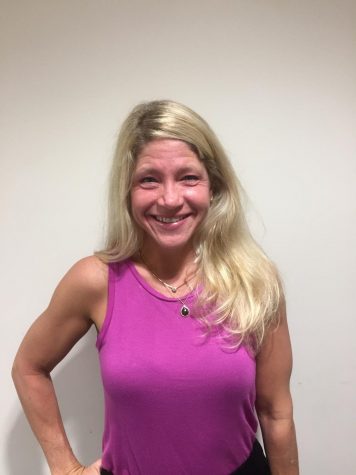 Many students may know English teacher Ms. Jennifer Giotis from their days at Middlesex. However, she has recently moved up to the High School, and is loving the change! She can already see big differences between MMS and DHS. "What's different is the culture. There are more opportunities to get to know students" says Giotis. She has a passion for teaching with enthusiasm and creativity, and she hopes that helps to push students to "think at a higher level". Her favorite books are The Great Gatsby by F. Scott Fitzgerald, and anything by Stephen King, especially Lisey's Story. Her favorite part about teaching is watching her students grow as readers and writers. Giotis got into teaching because she always loved reading and writing and it made her "excited about being alive". Giotis uses reading and writing as a way to express what she is thinking and feeling, and hopes she can help her students do the same this coming year.
Mr. Gallucci
"
make it seem like it's one big story"
— Mr. Gallucci, History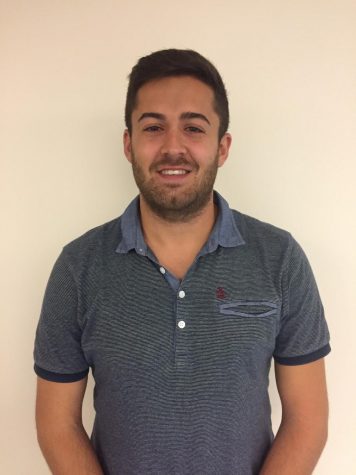 This year Mr. John Gallucci hopes to help make history "come alive" for students, and "make it seem like it's one big story". He understands the struggle students face when it comes to history, so anything he can do to help them understand it, he will. Gallucci previously taught at two schools in Fairfield, CT. Right off the bat he felt welcomed by not only teachers but students as well. He feels that DHS is a very positive atmosphere. Sophomore Emily Kirby  has Mr. Gallucci as her World Studies teacher, and can already tell that she is going to have a great year with him. "Mr. Gallucci is so nice, and his passion for history really shows while he teaches. I think we are going to have a great year" says Kirby. Gallucci was inspired by his history teacher junior year to become a history teacher. The love his teacher showed for history really made him want to learn and made him realize his passion for history.
Senorita Sicignano
"
You can really feel the spirit here when you walk in."
— Ms. Sicignano, Spanish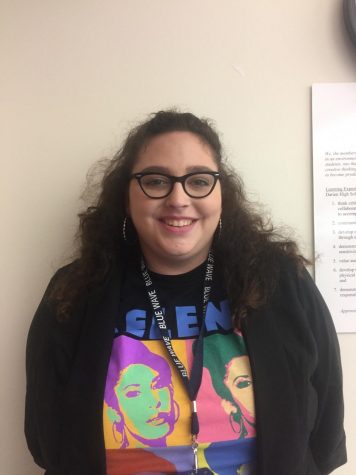 Senorita Serafina Sicignano can already feel DHS's sense of community. "You can really feel the spirit here when you walk in" says Sicignano. She was inspired to become a teacher by her high school Spanish teacher. Sicignano spent quite a bit of time abroad in Spain which she quickly fell in love with. She hopes to go Mexico and other Spanish speaking countries in the near future. Abbey Murphy (sophomore) has Senorita Sicignano for Spanish 3 and loves her! "She is so nice, such a good teacher, and makes class so much fun!" says Murphy. With Spanish as her second language, Sicignano finds herself thinking and speaking in both English and Spanish. She also loves the theater and had been participating in that since she was nine. She is very passionate about making language "a way of life". Her goal is to teach in an "organic sense" when using the language. Sicignano also loves doing community service. She does everything she can to give back. She's been doing service trips since she was very young, and hopes she can possibly bring something like that to DHS.