The Netflix Craze Known As "Love is Blind"
A Dive Into One of Netflix's Most Popular Shows
Are you looking for the next reality TV show to binge? Do you want romance? Check. Want drama? Double check. Want a confusing premise that makes no sense? You have come to the right place.
Meet LIB, also known as Love is Blind.  The pinnacle of reality tv.
LIB is a Netflix original reality show that was first released in February 2020. The show's hosts, Nick, and Vanessa Lachey, refer to the show as "the experiment". Let's explain that part.
"Singles try to find a match and fall in love — without ever seeing each other face-to-face, as emotional connection attempts to conquer physical attraction."
The show's format involves single men and women looking for love, but they are not allowed to see each other before they decide whether or not they want to get engaged. There's a whole interview process where contestants will go on "blind dates".
Except it really is a blind date because there's a weird glowing wall separating them from hearing each other. The engaged couples will get to see each other in person and then will promptly be shipped to some designated resort to see if they can 'survive life in the real world'. Then the final blow is that the couples will move in together and see what life cohabitating is like before saying "I do" at their wedding. The idea of the show isn't that bad. It's the execution.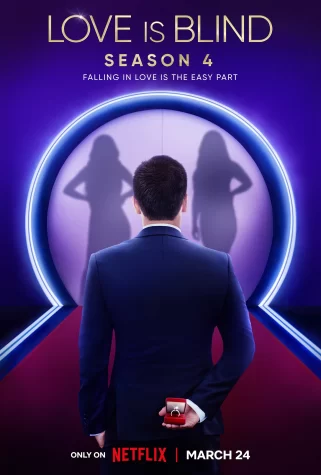 Typically after LIB wraps filming, Netflix will release "bonus episodes". There's a reunion where the cast returns to the show to discuss everything after the show's aired. Keep in mind everything in LIB is filmed a year prior, so imagine how it must feel to be critiqued for the mistakes of your past.
We can actually see this happen in the mess that was the Season 4 reunion. Micah Lussier had originally been mean to some fellow cast mates throughout the show. She had been in a love triangle and people were not fans of her behavior. During the reunion, Micah faced heat from cast member Zack Goytowski. Goytowski critiqued Micah and another "mean girl" Irina Solomonova for going on the show for fame and not love.
Right after the reunion special, Micah spoke with ET on the red carpet about Zack's comments, saying, "I feel like his comment was so out of left field that I don't even want to give it the time of day. I don't even know where that came from. I think he was making a lot of comments to hurt other people during the entire thing. I don't understand, but it's not my business. It's not true."
This whole situation created a lot of chaos and backlash for Micah causing her to admit that she'd been receiving countless death threats. No matter how much you dislike someone, threatening their life is unacceptable. I can only hope that next season will involve much less cyberbullying.
Now as mentioned, LIB has been a show since 2019.
But why is it so popular now?
This season was also the most successful as three out of the six couples stayed together throughout the show and got married. This was a first as while entertaining, LIB hasn't been particularly successful in completing their "experiment". The overall romance between Tiffany Pennywell and Brett Brown was a thrill to watch. The two were dubbed the "most realistic couple" as their communication and overall love for each outweighed any other couples. It was refreshing to see a couple in the show who showed a genuine effort to make their differences work and were each other's support system throughout the show.
Props to the two of them, I wish them all the best.
Season 4 was unlike any season of LIB. The amount of drama was immaculate; with a switch of fiancés and possible cheating. Every episode was jam-packed with chaos. If I had to compare this season of LIB to another reality show I'd easily say The Kardashians. There was a full drama war over a birthday candle that spiraled into a very messy love triangle.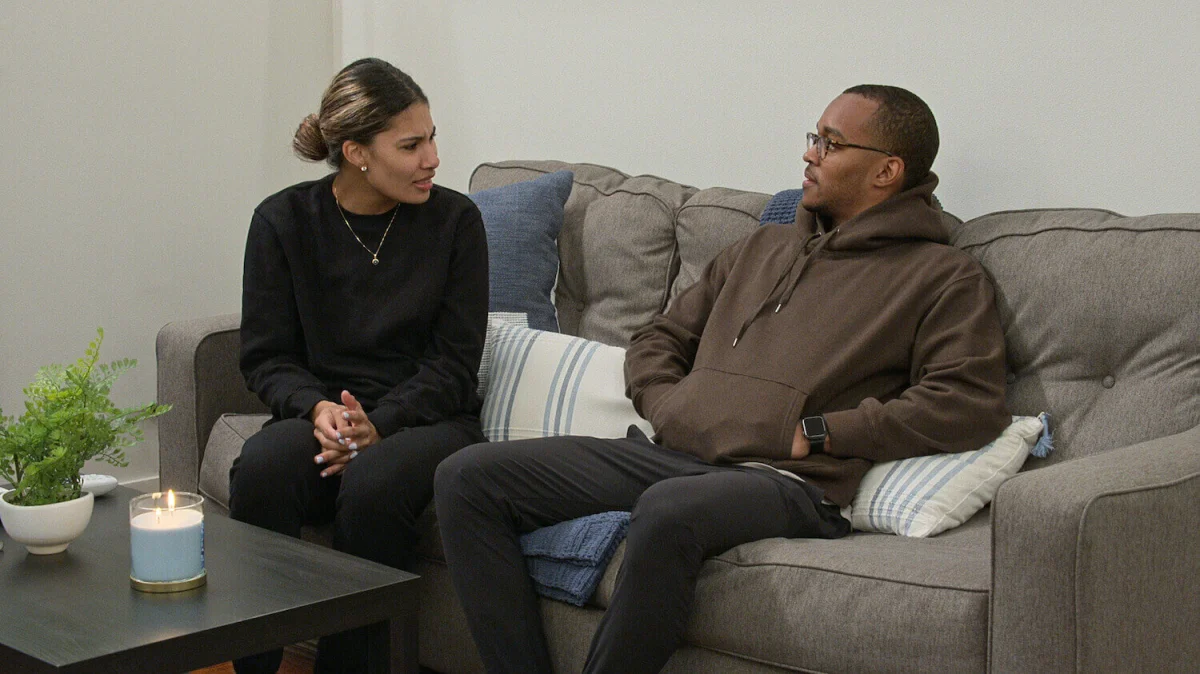 The main reason why we all watch reality tv is because we love to hate. And even more, we love to hate on love.
Jackelina Bonds and Marshall Glaze made headlines when their romance collapsed in front of our eyes. Marshall proposed to Jackelina Bonds, though she left him for Josh Demas before they made it to the altar. Jackelina Bonds and Josh Demas met in The Pods on Love Is Blind season 4, but didn't get engaged after Jackie broke up with Josh to get engaged to Marshall. Jackie and Marshall broke up in episode 10 after Jackie skipped her wedding dress fitting and went on a date with Josh, where they kissed.
Jackie's demeanor quickly shifted once she and Marshall entered the "real world", with her critiquing his masculinity and prompting fire on Twitter. The pair began a social media feud with Bonds denying any allegations and suggesting Glaze had called her an unprompted slur to which Glaze retaliated before it all went down on the live reunion.
If you haven't watched Love Is Blind I implore you to. The show is just as messy as The Real Housewives with a sprinkle of The Bachelor and the internet is craving more seasons.