10 Things To Do For Your First Time In NYC
Activities And Places To Visit While In New York City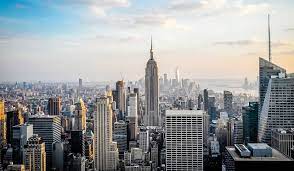 Arguably the most popular city in the United States, New York City, or "The City That Never Sleeps" is known around the world for its towering skyscrapers, famous districts, and endless energy. As time passes on, NYC becomes filled with more and more extravagant activities, food, and hotspots for tourists.
But with so many things to do, it gets hard to figure out what's "worth it". Here are ten things you must check out for your first trip to NYC.
1. Visit Central Park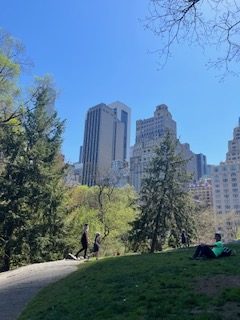 It wouldn't be right if visiting Central Park didn't fall somewhere on this list. The famous park is eight hundred and forty acres of lush nature alone. There's something almost magical about looking at the city through the park. Yes, you're in the heart of the "Big Apple," but Central Park makes everything slow down.
On top of the beautiful views of the city, the park is more than what it seems. With an enormous playground, carousel, and row boats, Central Park is a must-stop on your trip to NYC.
2. Stop By Magnolia Bakery 
If you find yourself catching the train into NYC, there's no doubt that you'll end up in Grand Central. And within Grand Central, I present to you a jewel: Magnolia Bakery. Magnolia Bakery is a delectable bakery with eight locations spread across the city; I just happen to be biased toward the beloved Grand Central store. If you're ever in need of a little something sweet, this is the place for you to visit. MB is famous for its Banana Pudding, but my personal recommendation is one of the plethora's of cupcake options.
3. Enjoy Art at The MET Museum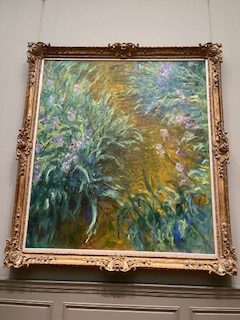 The Metropolitan Museum of Art in New York City, more commonly known as "The Met," is the largest art museum in the Americas. According to its website, "…collection spans 5,000 years of world culture, from prehistory to the present and from every part of the globe"(metmuseum.org). Now I don't know about you but that seems like a place worth visiting. From "Arms and Armour" to "Greek and Roman Art," the MET has all kinds of art to offer that will surely intrigue you.
But if the infinite art doesn't amuse you the MET is also a perfect end-of-the-day activity. Students can get in for free with a donation, but the catch: the students get to choose the amount of money they donate. You could donate one dollar and get a ticket to the MET. It's that simple and cheap. And in exchange, you can relax your legs while looking at some ancient art. Sounds to me like a perfect way to start or end your day in the city.
4. Grab a bite at Ernest Klein & Company
Don't let the name fool you, this is a deli. Or more a deli mixed with a grocery store. Not only is this place the most aesthetically pleasing deli I've ever been to, but the quality of food is immaculate. There are infinite choices from a quick sandwich to handmade sushi. Or if you want something simple there's also a coffee shop inside as well. I can confidently say that I had the best apple and sushi I've ever had. And we all know that a good crisp apple is hard to come by.
Ernest Klein & Company is perfect if you want to grab a quick snack or a sit-down meal while headed to Central Park as the two locations are neighbors.
5. Enjoy the Views of the High Line 
The views on the High Line are simply unbeatable. You can see the city for miles and snap that perfect picture as well. I cannot stress enough how beautiful it is while walking on the skyline. If you're worried you'll get tired, do not worry, there's constant seating surrounded by shade and plants. Similar to Central Park the High Line is a pocket of peace within the bustling city.
It gets better, near the end of The High Line there are food stands (including ice cream). While I will admit that the food can run a bit pricy, it's always good to cool down with water and some raspberry sorbet.
6. The Lego Store
Who doesn't love Legos? In recent years Legos have grown from being for kids to now being for all ages. The new Lego flowers have gone viral over social media with different variants of the item coming out. The main thing that I love about the Lego store is that there's something for everyone. Not only can you go shopping but there are other activities the store has to offer as well! The main two are the LEGO Mini figure building and the "Brick Me" Installation.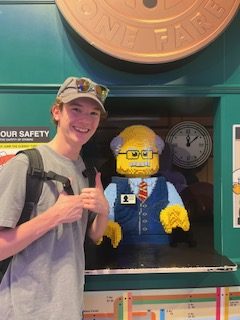 The LEGO Mini-figure allows you to custom-make a Lego entirely unique to you! You can add text, stickers, and even draw on the character's clothes. A 3D printer will print out your design and then it's time to customize. The LEGO store has 3 stations filled with crazy hair, wings, and colorful pants. If one mini-figure isn't enough for you, the LEGO Store also has an option where you can make three mini-figures for $9.99.
The Brick Me Installation leans towards the expensive side, costing $129.99 per person as this installation requires a lot of work.  The Mosaic Maker offers people to have a personalized LEGO Mosaic portrait! The machine captures your image and in less than ten minutes, you will receive printed instructions and the bricks required to complete your LEGO portrait.
7. Stop By SOHO
If you love NYC, but the fast-paced vibe can get overwhelming, I think I have the NYC neighborhood for you: SoHo. Originally a Dutch settlement, it became one of New York's most fashionable shopping districts in the late 1940s due to its many art galleries. Today, the neighborhood is famous for its upscale boutiques, artists, and architecture. The buildings in SoHo are beautiful with the "cast-iron" style making it stand out. This neighborhood is the hotspot for many influencer pictures as everywhere you look is beauty. There are infinite places to shop in SoHo from the Supreme store to Acne Studios, truly something for everyone!
8. Become A Bookworm in Barnes and Nobels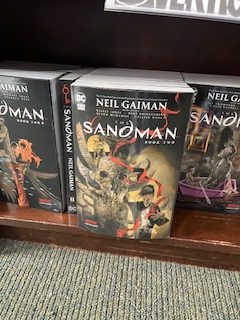 This is a shoutout to all of the bookworms, and even if you're not into reading, Barnes and Nobels is more than a bookstore.
It's impossible not to enjoy the atmosphere, everyone is in their own element here and I love it. Personally, I find myself getting a minimum of three books every time I visit; there's just so much to enjoy. The staff is always so polite and can help you with anything from finding a book to recommending records. Yes, Barnes and Nobels have a large collection of Records, movies, and board games. So, if books aren't your fancy there's so much more that the store has to offer!
9. Indulge in Chelsea Market
Now I know that visiting a market doesn't seem like something you should do in the city but trust me it's worth it. New York is home to many marketplaces that sell more than just food. Take Chelsea Market for example. Chelsea Market is a food hall, shopping mall, office building, and television production facility located in the Chelsea neighborhood of the borough of Manhattan. Chelsea Market has become an internationally renowned brand and is considered one of the greatest indoor food and retail marketplaces in the world today. See, I told you it was worth it. In the retail section of Chelsea, you'll find people selling one-of-a-kind things from old New Yorker covers to handmade candles and rings.
I definitely recommend visiting Chelsea if you enjoy the fast-paced city life and want to see it multiplied. Everyone is running their own race here and we're all trying to win together.
10. See A Broadway Show 
I know that this is a typical recommendation when visiting the city for the first time but it's one I must insist on. Seeing a Broadway Show is so "worth it," I've gone multiple times myself and enjoyed it each and every time. My personal recommendations are "The Book of Mormon," "Six, Moulin Rouge," and "The Lion King". Now I know it may seem annoying to sit for 2 hours, but on a lighter note, if you don't like the play, you can always take a nap and recharge your battery and then stay in the city for longer.