2023 Spring Sports Preview: Darien Baseball and Softball
There will be action again on the diamonds this spring. The Darien Baseball team as well as the Darien Softball teams will get suited for their 2023 spring seasons.
Baseball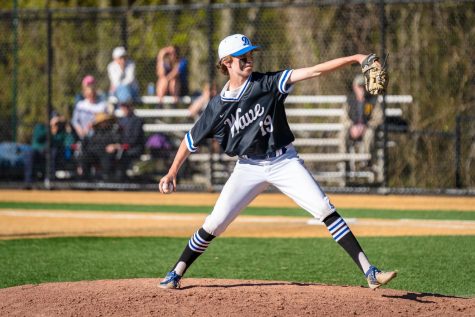 The Darien Baseball team will once again hit the diamond this spring. After a struggling 4-16 season a year ago, the Wave will look to end its three year drought of making an FCIAC playoff game. "After a rough season a year ago, we are looking to turn some heads this year" said Darien senior captain Kevin Bock. Huge losses to graduation include all-FCIAC east pitcher Jack Conway. Honorable mentions in outfielder Dan MacLehose, infielder Jake Vairo, and left handed pitcher Billy Batson (to Canterbury) the 2023 edition of Blue Wave Baseball is going to be a giant question mark. On the mound, Ithaca Baseball commit Jack Cunningham will be in the starting rotation with help from fellow seniors Will Smosky and Kevin Bock. Luke Sibilio and Dylan Alini will be senior returners that will contribute a bat to this Darien team. Darien is projected to be a very young squad for the season, last year the Wave's Freshman team had a perfect season so it's safe to assume many sophomores from that team will be playing for head coach Mike Scott and the Wave. "We got a good group of guys this year, a lot of younger guys stepping up, a sort of youth movement looking to make a big impact for the team this year" Darien senior captain Will Smosky said in regard to Darien's underclassman. The Wave had a nice showing in their scrimmage season beating FCIAC rival Wilton in a pre-season scrimmage. Darien opens at home with an out of conference game with the Wilbur Cross Governors (one of the four teams Darien beat a year ago) on April 1st. They will then play New Fairfield, Sheehan, and Stratford twice to round out its out of conference schedule. Darien will once again play every FCIAC team once and hopes for a better record than its 3-12 FCIAC record a year ago. The Wave will look to clean up many errors they made in the field during play in 2022 but most importantly starting from inning number one. The team lost six games last season by only a single run, and in most cases they rallied in the seventh to get the tying run in scoring position before stranding them to lose the game. "We are a really tightly knitted group and it helps us play better on the field" said Darien senior captain Dylan Alini. 2023 has some high hopes for Darien Baseball, but as for a roster and baseline to follow, it's all a pop fly.
Softball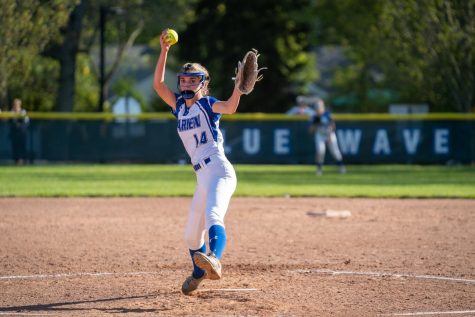 Coach DeMaio's 2023 DHS Softball team has the potential to repeat the magic they had in 2017 when they last won FCIAC's. Only three players lost to graduation means that Wave softball returns most of the squad they had a season ago. A team that went 9-11 and just missed the FCIAC playoffs by a single game. Darien returns its ace pitcher junior Malin Medeiros who pitched many complete games a season ago. Darien is still a fairly young team with a majority of its players in the sophomore and junior classes so 2023 will again serve as a building block for the team but they have the potential to go quite far into June. "Our team is still young which is good, we have already made a lot of progress since last season and I'm excited to see what 2023 has in store" Darien junior captain Malin Medeiros mentioned. The girls open its campaign on April 1st at home for an out of conference meeting with the Sharks of Sacred Heart Academy. They will then meet Guilford, Wilton and Ridgefield to close out its out of conference part of the schedule. "The talent on the team looks good, everyone is working together and we have really come a far ways already as a team" Darien senior captain Ava Faugno stated. While Darien might not be able to compete with the state's finest teams in Fairfield Ludlowe, St. Joseph and Danbury, the Wave can compete with the majority of the pack as they look to chase an FCIAC playoff spot and a great season on the diamond in 2023.
Leave a Comment
About the Writer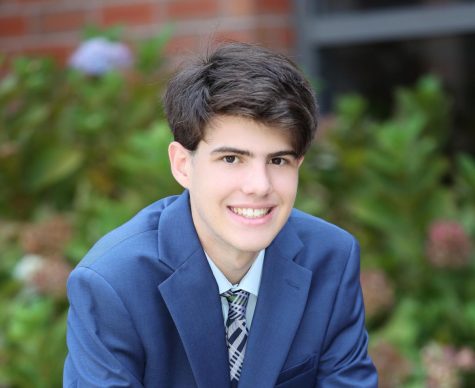 Braden Schenck, Sports Editor
Braden is a senior at Darien High School entering his first full year writing for Neirad. Braden can be found at the athletic facilities on the DHS campus...