Wave Hoops Holds off Prince Tech, Advances to States Second Round
The Darien Varsity Boys Basketball team started the week off on the right foot, an hour bus ride up to Hartford County for a showdown with the Falcons of Prince Tech in the first round of the 2023 CIAC Division III State Tournament.
Darien entered the tournament as the 18th seed with a 9-11 regular season record and blanked the Falcons by the final of 88-54 inside the Mark Snyder Gym.
Senior captain Simeon Doll led the charge with 29 points to his name, including a pair of three balls. In the paint, big men Jake Hendrickson and Austin Black added 16 and 10 points respectively, and fellow senior captain Davis Depp had 16 for the cause.
Darien got off to a hot start leading the Falcons 30-8 after the first eight minutes. The first quarter could've been Darien's best quarter of basketball all season. Seven different Wave players scored, and with 13 made field goals the Wave was rolling.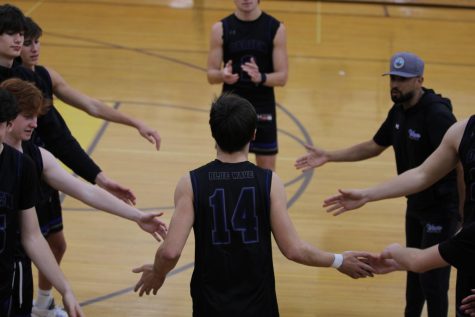 Doll would score eight of the team's twenty in the second quarter to give themselves a comfortable 50-22 lead at the half.
In the halftime locker room head coach, Charoy Bentley kept the team fired up and told them to keep their foot on the gas pedal with 16 minutes left to play.
And that was exactly what the Wave did, Doll and Depp got hot from behind the arc, the ball movement was impeccable for the Wave, and they would close it out in Hartford by the final of 88-54.
2023 is the first time in 6 years that Darien Boys Basketball will advance in the state tournament, last year, Darien fell on a buzzer-beating three to WCA in the first round.
Lucky for Darien their second-round matchup will give them the highly anticipated rematch with the Waterbury Career Academy Spartans. WCA took round one, and the 2nd-seeded Spartans will look to continue their 17-3 season while Darien will look to ride this dominating win over Prince Tech and advance to the state quarters.
That matchup is set for Wednesday at 6:30 pm at Wilby High School. WCA's gym isn't big enough to host a state playoff game, and thus they move to crosstown school Wilby. The winner has a date with either Killingly or Hall in the state quarterfinals, but it's officially time to say that March Madness has begun!