Taylor Jenkins Reid Stuns Again: Carrie Soto is Back Review
Reid serves yet another ace with her new smash hit
With eight books (four of them being bestsellers) in nine years, it would be an understatement to say Taylor Jenkins Reid is doing well. You may know her from her praised novels Daisy Jones and the Six or The Seven Husbands of Evelyn Hugo. Carrie Soto Is Back is Reid's newest release, coming out in August of this year.
Reid took a minor character from her 2020 smash hit Malibu Rising, tennis player Carrie Soto, and gave her a self-titled book. In Malibu Rising, Carrie is portrayed as an 'other woman' type character. She's is introduced right off the bat as a mistress, forming a relationship with newly single tennis player Brandon Randall. With her limited time in the book, Carrie appears as a character with no layers or dimensions. In Carrie Soto Is Back, Reid expands on the character and easily makes her a fan favorite.
Carrie Soto Is Back details the epic tennis star's childhood, rise to the top of the tennis world, and fall. But most importantly, her comeback. Carrie starts off training for tennis stardom as a young girl, coached by her passionate father Javier Soto. Her childhood reveals Carrie was born with her competitive nature and desperation to win. As Carrie gets older and her talent for tennis shows, her competition advances. We see her rise through the rankings, while making lots of enemies in the process, to reach world number one. But this journey to the top is anything but easy, as Carrie narrates in the beginning of the book.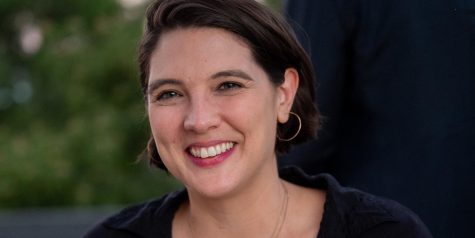 Carrie dominates the tennis scene in the 70s and 80s, eventually retiring after injuries and old age begin to wear her down. She retires as the most decorated player in history and intends to keep it that way, until her Grand Slam record is threatened. Carrie's newest rival is Nicki Chan: a faster, stronger, and most importantly, younger player. Carrie refuses to accept defeat, so she decides to return to the tour. In her late thirties, Carrie knows it's seemingly impossible to make a comeback, in fact the whole world knows. Nevertheless, Carrie comes out of retirement for one final season, to defend her record and her legacy. Along the way, she reconciles her rocky relationship with her father and coach, rekindles an old romance, and proves everyone wrong.
With intense match scenes that will leave you on the edge of your seat to heartwarming scenes between father and daughter, Carrie Soto Is Back is a well-rounded and enjoyable read. It usually takes me around a week to read a book, but this one took me only three days! If you're looking for a holiday or birthday gift, Carrie Soto Is Back is perfect for fans of tennis and lovers of Taylor Jenkins Reid. You can pick up a copy at the Darien Library or Barretts Bookstore!