Book Recommendations: High School Must Reads!
Although reading paper books is not nearly as popular as it used to be with the rise of technology, there are still several advantages to reading books. Many of you might be thinking that it's hard to find a book that you really enjoy, I too have trouble finding a good one! Included below are a few of my favorite books that I recommend for the average high school student so that you can skip searching for that good book and get right to reading!
Favorite Book: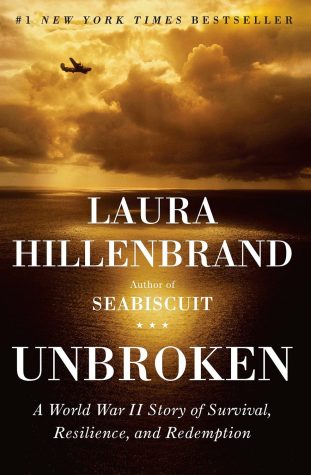 Unbroken by Laura Hillenbrand
Unbroken

,

by Laura Hillenbrand, is a biography about a World War II survivor and the

co

nstant hardships that he had to face. After years of physical abuse and distress, Louis Zamperini was able to prove himself a hero of the war when he returned home. 

My favorite book is

Unbroken

because I love how it is full of action and how you are always left in suspense from chapter to chapter as the things that happened in the lifetime of Louis Zamperini were almost always unpredictable. I also loved this book as it is a biography of Zamperini meaning that all of the crazy events in the book are completely true, making it even more of a must-read!
Favorite Series:
Harry Potter by J.K. Rowling
The Harry Potter series is a series of constant adventure and risk-taking made by Harry Potter and his closest companions at their school, Hogwarts School of Witchcraft and Wizardry. While on their way to becoming full-pledged wizards and witches, Harry Potter often finds himself in life-threatening situations where he uses both his family history and skill to help himself best the opponent and stay alive.

My favorite book series has to be the Harry Potter series by J.K. Rowling because I love how each chapter builds off the tensions and actions from the previous chapters, and just when you can't think it can get any better, it does! Although I am not one for fantasy, the Harry Potter series is truly a must-read and the movies are also a must-watch. And if I can make another recommendation: read all of the books before you watch the movies!
Historical Fiction Book: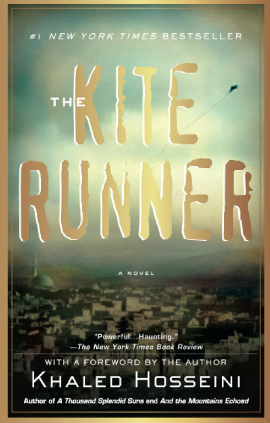 The Kite Runner by Khaled Hosseini
The Kite Runner

, by Khaled Hosseini, is a sad story about the unexpected friendship between a rich Afghan boy, Amir, and his best friend, Hassan, the son of Amir's servant. Throughout the story, Amir and Hassan's friendship is tested until one day, there is a breaking point. This series of incidents cause the two to lose their friendship, never talking again. Later in the story, after another tragic event, the two become reunited once again, but their relationship was never what it used to be. 

Although not my favorite, I enjoyed the book

The Kite Runner

as it was a story that truly pulled on my heart. From the tragic event at the beginning of the story to the second tragic event towards the middle, the main character, Amir, was truly tested. I could also very much relate to the mixed emotions that Amir had when making important decisions in his life about how he was going to help others, once again allowing me to enjoy the book. 
Biography: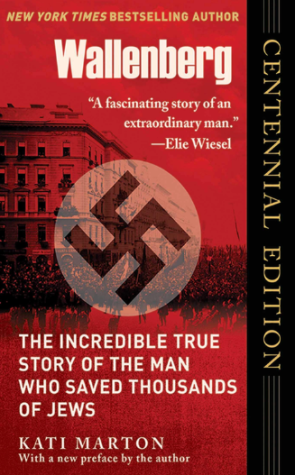 Wallenberg: The Incredible True Story of the Man Who Saved the Jews of Budapest by Kati Marton
The biography

Wallenberg

, by Kati Marton, is an inspiring story about a man who is not recognized enough for his outstanding actions during World War II. This man is Raoul Wallenberg. Not only did Wallenberg pull Jewish people off of trains and disguise Shutzpasses and Swedish safe houses, but he himself talked to powerful leaders and armies of Russia trying to get assistance in his efforts. 

The biography

Wallenberg

is another one of my favorite biographies. I enjoyed this book because I became greatly inspired as Wallenberg's actions were extremely selfless and taught me that I could do more to help others in my life. Additionally, this book proved the saying "one man can make a difference" is actually true, once again inspiring me to take action on the things most important to me because even if I am only one person, I could truly have an impact. 
Have you already read any of these books?
Sorry, there was an error loading this poll.
Leave a Comment
About the Contributor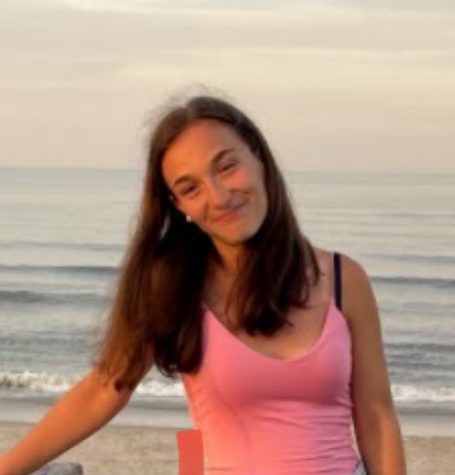 Skylar Ravosa, Student Life Editor


Skylar is a junior who started writing for Neirad in the fall of 2021. She loves writing about sports, current events, and school news. When she's...