Don't Read These at Night: a Guide to Gillian Flynn's novels
Lock your doors and turn on the lights before you pick up one of these books.
A missing housewife. A reporter turned homicide investigator. A lone survivor of a family massacre. Masterful author Gillian Flynn tells the stories of these three different yet eerily similar women throughout her works; Gone Girl, Sharp Objects, and Dark Places 
The Missouri born writer started writing in 2006, publishing her first novel, Sharp Objects. Her big break wasn't until she released her 2012 best-selling novel, Gone Girl. Many people, myself included, didn't or don't know that Flynn has two other novels, Dark Places (2009) and Sharp Objects (2006). After first reading Gone Girl, I was completely captivated by Flynn's writing style, intricate plots, and characters that I was eager to read more. The order I read the books was from most popular to least. I started with Gone Girl in November and then read Sharp Objects and Dark Places back to back in January.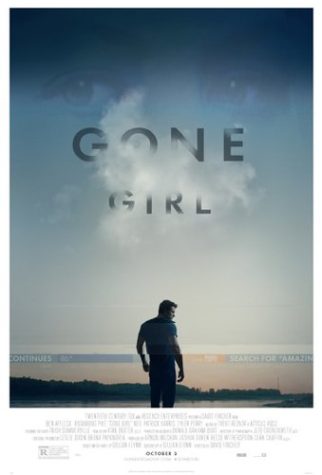 GONE GIRL (2012)
Summary: By simply reading the title, it's easy to guess the premise of the novel. To put it briefly, Gone Girl is about a married couple Nick and Amy Dunne and what happens when Amy suddenly disappears on their 5 year wedding anniversary. Amy's disappearance is just the beginning of the story. The novel is dual perspective; you get Nick's perspective in the present trying to find Amy, and Amy's perspective in the past through her diary. As the story progresses, Nick becomes the prime suspect in Amy's disappearance, his image and reputation crumbling in the process. With lots of unexpected twists and turns, Flynn leads the reader to ask the question, who can you really trust? 
Review: As someone who reads pretty frequently, Gone Girl was one of the better books I read in 2021. It 100% lived up to my high expectations. The unique plot and characters that Flynn crafted, especially Amy Dunne, really made the book amazing. I understand why there was so much praise for the novel. The only criticism I would have is that it was a little slow in the beginning, but once the book picked up the pace it became much more enjoyable. From the realistic and timely messages the book shed light on to Amy's famous cool-girl monologue to the author's perfect portrayal of female rage, I would recommend this book to anyone who enjoys crime thrillers or novels with powerful female leads. 
Film: 2 years after its release, Gone Girl was made into the Golden Globe nominated film. It starred Rosamund Pike as Amy and Ben Affleck as Nick. Gillian Flynn wrote the screenplay for the film which earned her a Golden Globe nomination.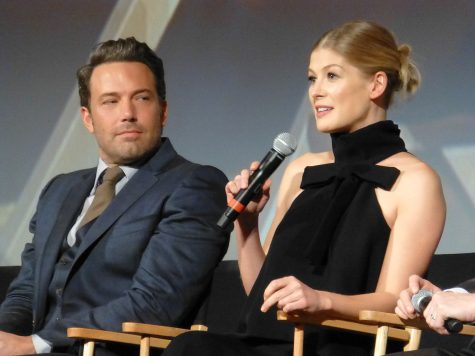 SHARP OBJECTS (2006)
Summary: Gillian Flynn's debut novel Sharp Objects didn't become popular until after Gone Girl was released, even though it came out 6 years before it. Sharp Objects revolves around reporter Camille Preaker who travels from Chicago to her hometown of Missouri to report on the murders of two preteen girls in her hometown. Camille is fresh from her short stay at a psychiatric hospital for a reason that is revealed later in the book. The book tackles serious topics from mental illnesses to fractured relationships with family members. In classic Gillian Flynn style, the novel is filled with many plot twists to leave you at the edge of your seat. 
Review: When I talked to people who had read Sharp Objects, they all said that they liked Gone Girl better. For me, that was definitely not the case. I liked Sharp Objects just as much if not more than Gone Girl. Since this was a debut novel, I wasn't expecting much and those doubts were surpassed exceptionally. Flynn's writing really captures the tone of the eerie small town, making the reader feel as if they are right there with Camille, trying to solve the mystery. The many complex characters of the book, including Camille, her mother, and her half-sister, really took the story to the next level. This book is definitely more creepy than Gone Girl and I don't suggest reading it at night! Flynn's twist on the classic detective tale is something I'd recommend to all crime and mystery lovers. 
Film: In 2018, Sharp Objects was developed into a film series starring Amy Adams as Camille. The talented cast list also consists of Sydney Sweeney and Sophia Lillis. 
DARK PLACES (2009)
Summary: Libby Day was eight years old when her mother and her two sisters were brutally murdered by her older brother on their rural Kansas farm. Libby testified against her brother Ben, sending him to prison for life. Now as an adult, Libby becomes involved in a group of private investigators called "The Kill Club " who lead her to believe Ben is actually innocent. The book flashes back to the past through the perspectives of Ben Day, Libbys brother and accused murderer, and Patty Day, Libbys mother, 24 hours before the murders. With a new accomplice from the Kill Club, Libby goes back to her traumatizing and dangerous past to find the answers of what really happened that fateful night in 1985. 
Review: Suspenseful, eerie, and at times straight up scary, Dark Places has all of the key elements of a Gillian Flynn novel. Flynn utilizes flashbacks, like in Gone Girl, to develop a backstory for the Day family so the readers can gain a better understanding of what was going on in the past and what went wrong to cause the terrible events to unfold the way they did. Flynn takes elements from classic whodunits and truly makes them her own. She leaves Easter eggs throughout the story as clues for the reader to solve the mystery along with Libby. With the advanced literary devices, complex characters, and, of course, the brilliantly executed plot twists, Dark Places is a perfect novel for readers who enjoy a classic but dark crime thriller. 
Film: Dark Places was adapted into a movie starring Charlize Theron as Libby in 2015. Other notable members of the cast are Nicholas Hoult and Chloe Grace Mortez.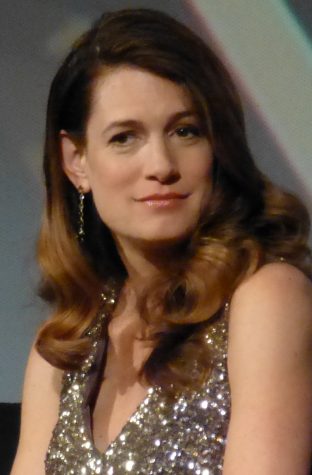 So the question stands: which Gillian Flynn novel is truly the best? The answer, though, is not as simple as the question. All of the books are truly modern literary masterpieces, to put it shortly. You may be wondering about the books availability and the good news is, all three books are available at the DHS library and the Darien Public Library. So being the extremely indecisive person I am, I'm going to have to settle it as a three way tie. I know it's an anticlimactic ending to this piece and you're probably thinking, they can't ALL be that good. Well there's only one way to find out! 
For more information on Gillian Flynn, check out her website!
Links for purchasing Flynn's books are linked below: