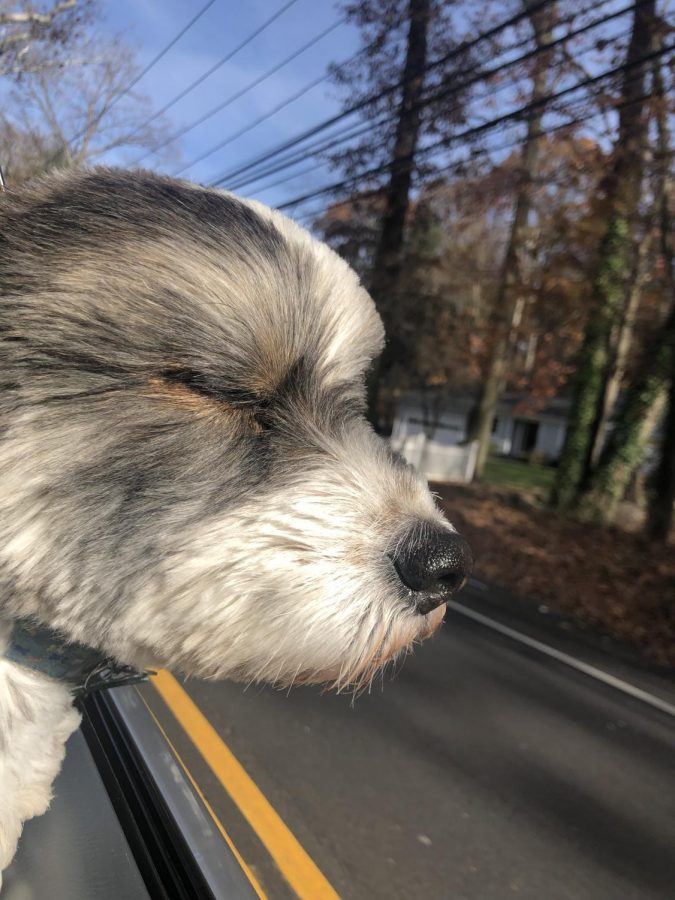 The Doggy Diary
Here is a glimpse into the life of a dog, which might change your view on these cute companions!
I am writing today to tell you about my day.  My name is Lucas and I am a dog. I am pretty smart, and I don't think most people know that (except my family, they're the best) you may be wondering how I am writing this, the truth is, my human sister is helping me, but its all my ideas, I promise. Some of my favorite things to do are take super long naps. I travel to different worlds in my sleep, and sometimes I can play with all my friends in a field full of bacon.  That's why I sleep so much.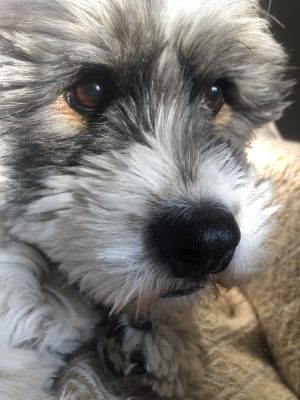 This is me. I'm cute, right? Its about the time of day where all my human siblings are starting to wake up. My siblings do this weird thing either early or really late in the day where they go in this small room with the door closed for a long time, and warm steam seeps through the crack under the door.  I hope they are ok in there.  Maybe they are in a fight with the water gods because I can hear a constant stream of water and then it suddenly turns off and they come out drenched in water.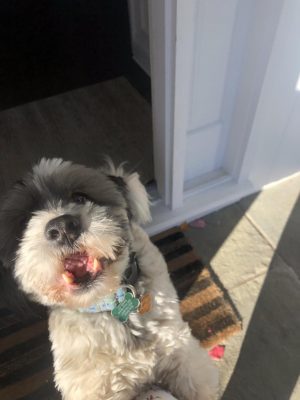 I just ate my morning food.  Its so nice to turn the corner and see my food awaiting for me and I didn't have to do any of the work. Some of my friends don't like their food, they think it is bland. I strongly disagree, I'll eat anything I can, even if it is meant for humans.  That's my favorite kind of food. The best day of my life was when I found a cheeseburger on the side of the road while I was going on a walk.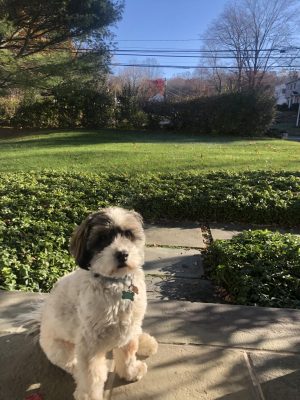 This is me posing for a picture. I am only doing this for a treat. Obviously. If you have ever wondered what we dogs like to do when the humans aren't home, I'll tell you. The first thing I do is try every place possible around the house to find the coziest spot. My favorite place is in the corner of my parents closet. Another thing I like to do is jump on all the furniture which sometimes means that the pillows fall. One things I am trying to solve is how to work the big box that plays movies. I like the Lady and The Tramp and 101 Dalmatians. They are like my friends. I just can't seem to figure it out.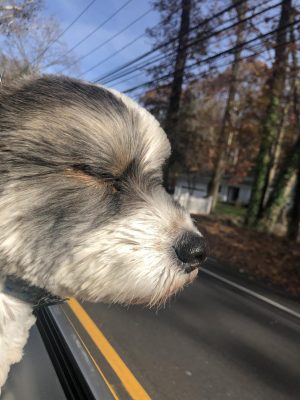 I was just minding my own business, sniffing around and all, when my human brother yelled my second favorite thing… "car!!!!!" I stopped everything I was doing and ran out the door. Even though I fall sometimes jumping into the car,  it is the best place in the whole world.  First of all, this moving thing takes me to the coolest new places so fast! Today I recognize the place we are going. The park. I like to stick my head out the window.  It's really refreshing and I like to see the world fly by.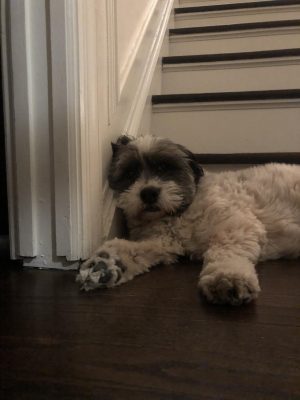 After the park, I was absolutely pooped. I am 12 years old (84 in dog years) I think that is ridiculous. There is no way I am really that old, and that system is totally wrong.  Anyways, I was a little sad when I got home because I had to say goodbye to all my friends at the park. My best friend, Lucky is at the park every time I go, it has to be magic! All the lights are off in my house now and the moon is shining bright. Goodnight little book, I'll speak with you soon.