Review of Eco-Friendly Products That Can Be Used Every Day
This Article Includes the Most Popular Eco-Friendly Products, and Influences You to Become a Better Environmental Steward.
November 19, 2021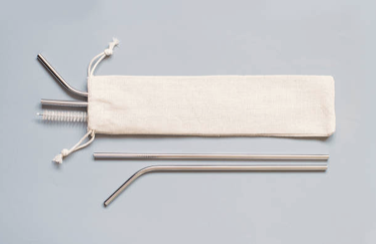 Stainless Steel Straws –  OXO Good Grips Stainless Steel 4 Piece Reusable Straw Set with Case    
This is a 4-piece set with two durable 10.5-inch stainless steel straws, cleaning brush and a carrying case. There is an adjustable silicone tip that is comfortable for the mouth and comes apart when  cleaning. Not all medal straws come with a bristle brush to clean the interior of the straw. It has a     protective case that slides open easily to store straws and brush for use on the go. Lastly, it is dishwasher safe. There are all positive outcomes when using this product, the main reason is that it is reducing the single use of plastic straws. When plastic straws are manufactured, toxic chemicals and fumes are released. This product is available for purchase at a fair price of $13.99 on Amazon and the  OXO website. I will give this a 9.5/10.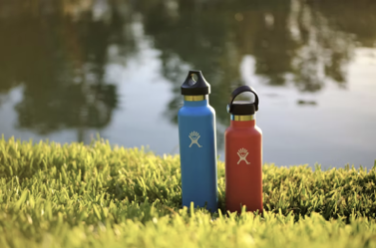 Reusable Water Bottle – Most Popular Hydro Flask 
 Many individuals use this water bottle, and it has received high praise. The key reason for its popularity is that it keeps your drink cool while also reducing the amount of disposable water bottles that wind up in your recycle bin. Hydro Flasks are available in a variety of colors and sizes, which is convenient. The majority of consumers prefer a drink that can be stored in their cup holder or backpack. Another advantage of owning a reusable water bottle, particularly a hydro flask, is that it can serve as a reminder to you and others to drink more water. Hydro Flasks are stainless steel, and are 100 percent recyclable. They are corrosion resistant, which does not leach chemicals when exposed to sun or heat. These types of water bottles are generally more expensive than plastic depending on  the size, ranging from 12 oz to 124 oz but it's worth the price. The average price is $40 to $45 dollars. I will give this a 9.5/10.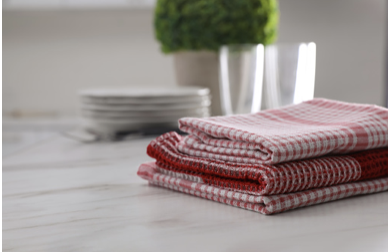 Organic Cotton Dish Towel – Premium Waffle Weave Hand Towel 2 Pc Set 100% Natural Cotton Highly Absorbent & Quick Drying Lint Free Extra Soft Feel Thin Cloth    
This is an alternative to buying paper towels on a regular basis and tossing them in the garbage. After one usage, it can be reused, and the washing machine is safe to use. This organic cotton dish is extremely absorbent, which is a nice feature. It dried quickly after soaking in water, and the information sheet claims that it dries up to 40% faster than ordinary towels, even in damp bathrooms and humid regions, preventing the spread of germs. The European weave provides moderate exfoliation and does not shed lint. It's inherently thin, so it takes up less storage space. Before washing, Liudmila Chernetska   this product can be generously expanded at 20×40″ (expect 12-15 percent shrinkage). It comes with our Gilden Tree Guarantee, which states that if the consumer is unhappy with his or her purchase, the company will  replace it or refund the money. The average price is $23.99, which  is a reasonable price given the product's capabilities. I will give this an 8.5/10.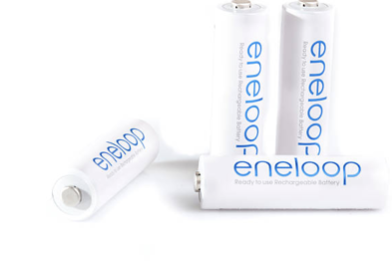 Rechargeable Batteries – Panasonic BK-3MCCA8BA Eneloop AA 2100 Cycle Ni-MH Pre-Charged Rechargeable Batteries, 8 Pack     
Most batteries can emit toxic elements such as mercury, lead, and cadmium into the environment when disposed of in landfills. Rechargeable batteries also contribute less garbage to landfills because they can be reused multiple times. After 10 years, Panasonic Eneloop Rechargeable Batteries can be recharged up to 2100 times  and retain up to 70% energy (when not in use). It's a Ni-MH pre-charged rechargeable battery with a capacity of 2000mAh and a minimum capacity of 1900mAh. The company supplies a variety of batteries, including AA and AAA. The voltage is 1.2 volts, and the usual pricing is between $18.99 and $25. It was quick and easy after utilizing these rechargeable  batteries, and I didn't have to search around my house for any loose ones that might  be ready for use. I will give  this item a 8.5/10.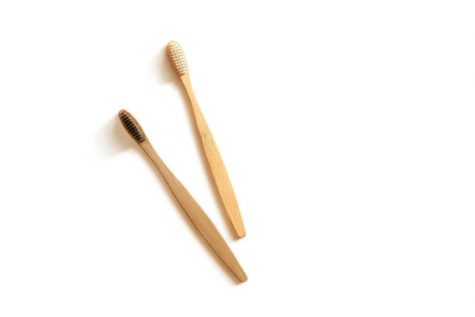 Biodegradable Toothbrush – Eco-Friendly Natural Bamboo Charcoal Toothbrush Isshah
The most well-known and well-liked benefit is that a bamboo-based toothbrush reduces unnecessary waste while providing the same level of cleaning as a plastic brush. Recycling, reusing, or composting your toothbrush packaging and discarding has never been easier. This brand Isshah gives you a pack of 4 toothbrushes that will last one person a full year or buy one for your family members. It has a  smooth and natural bamboo handle which is water resistant and is stronger and harder than wood. Bamboo is also more durable and healthier than any plastic. No need to dry the handle after use, just rinse your toothbrush and put it back into its holder. The packaging is 100% recycled biodegradable – even the packaging is made in craft paper, no worry about it polluting the environment when you throw it away. The customer has the ability to get a full refund of the            purchase price. The average price ranges between $5.99 to $13.99. After using this product, it definitely made me feel better now that I am  not only brushing my teeth normally, but I'm saving the environment in one way or  another. I will give this item a 8/10.
Reusable Grocery Bags – Reusable bags are more durable and resilient than single-use plastic bags. This also means that fewer need to be disposed of, minimizing the amount that ends up in landfills or in our seas, as well as the harm they bring to marine life or animals. Here is a video to educate you on – How Plastic Bags Impact the Environment | Our Changing Climate. According to Sarah Kaplan's November 20 article: Trying to shop sustainably? Here's what you need to consider | Sarah Kaplan | Washington Post, states that, " Reusable products are almost always preferable to ones you use once and throw away." I will give this item a 10/10.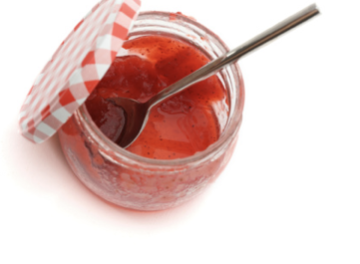 Jelly Jars – We can enjoy the jam as a family and then repurpose it with these glass jars once it's gone. By lowering the quantity of unwanted glass that ends up in the trash, it helps us become better environmental citizens. Additionally, it cuts down on trips to the shop to buy more cups to drink from. It doesn't have to be a jelly jar, it can be other glass jars, containers or even egg cartons. I will give this item a 10/10.