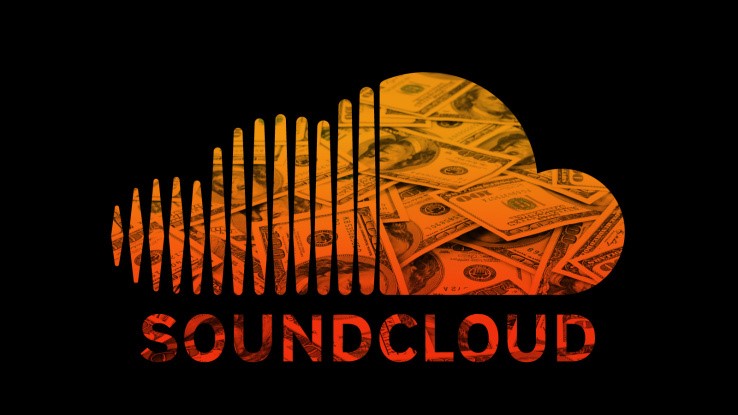 Soundcloud: The Importance of Independent Streaming
Two months ago, SoundCloud, one of the top music sharing and streaming sites in the world, was on the verge of extinction. On July 12th, Techcrunch reported that the company laid off 40% of its staff to save enough funding to operate for fifty days.
The future seemed grim and fleeting for the German' based website until former Vimeo CEO Kerry Trainor stepped in to dethrone the now previous SoundCloud CEO Alex Ljung and bring in $169.5 million of emergency funding. SoundCloud has literally bought itself more time but based on its revenue system that caused the crisis in the first place, the future is still uncertain. Their only option in order to survive is to change their business model, but doing so would cause deconstruction of an ecosystem of music creators along with the way new artists and trends achieved spotlight.
Founded in 2007, SoundCloud rose to prominence with its unique and accessible interface, allowing artists as well as listeners to easily share music through a homepage feed with the "repost" feature or an em bedment in social media websites like Facebook and Twitter. The streaming site also gained popularity thanks to its basically free service. Anyone with an account can listen to a massive library of songs available and follow whoever they want without having to get through a paywall with the only downsides being advertisements between songs and a limit to how much someone can upload.
Even with its homogenous appeal and original feature, SoundCloud has always trailed behind the other streaming goliaths like Spotify, Apple Music, Tidal, and Pandora. Mostly because of their wider access to albums distributed by record labels that are withheld from SoundCloud for competitive or bureaucratic reasons.
Nonetheless, over its ten years SoundCloud has brought to the limelight innovative and imaginative talent that would not have gotten the same recognition had it launched on other services.
Because of its user oriented algorithm, focusing on what a person's specific interests are rather than favor what dominates the top charts, SoundCloud has created an entire ecosystem of artists that interact and collab with each other leading to the creation of entirely new genres and species of sounds.
When uploading a track, you are given a list of genres to choose from like Alternative Rock or Hip-hop & Rap. But you are not tethered or constrained to these options.
With the "custom genre" option, you can fill in whatever you believe fits your sound and whenever you click on it, the site directs you to a smorgasbord of other tracks with similar descriptions. This has lead to an emergence of styles and subgenres either reinvigorated from the past or conceived as entirely new concepts.
Lo-fi hiphop, where music has been purposely distorted and made lower quality in order to give off a more relaxed and amateur vibe, has garnered a humongous following in a relatively short amount of time.
Another genre which has broken more into the mainstream is sad rap, which reverses the stereotype of egocentric lyrics to focus on personal reflection and self loathing ideas usually accompanied by slow and low energy beat. Artists like XXXTentacion, a controversial floridian rapper, have accomplished critical acclaim using this genre and have SoundCloud to thank.
Post Malone, the 22 year old artist behind hit singles like "Congratulations" and "White Iverson", the latter recently going quintuple platinum, has actually voiced his appreciation for SoundCloud In a recent Noisey profile video. Malone gave his thoughts on the website after talking about his rise from obscurity with releasing "White Iverson" on SoundCloud before he was even signed to a label.
"I love SoundCloud it's such a dope medium for new artists who maybe don't have the experience or any management or any team just so y'know, they can put something out and see what happens"
It may not seem apparent at first, but SoundCloud has undeniable appeal on the DHS community. Even though most of the students and faculty's primary source of music streaming is either Spotify, Tidal, or Apple Music, SoundCloud is a close second as it has features the previously aren't capable of.
"I like it [SoundCloud] because I can explore new and upcoming artists and also as a site where I can upload my own music" says one senior. "It [SoundCloud] is great for smaller music producers that want to be heard."
Due to its community oriented system, student users are able to follow friends and keep up to date with whatever they're listening to. They have access to their likes, playlists, and whatever they repost is shared directly on the feed. This is not possible with Spotify, Tidal, or Apple Music as their chart oriented interfaces make it more difficult to view other users. Spotify does give the option to view what your friends are currently or recently listen to, but it requires the linking of a facebook account which isn't always guaranteed.

"
"I love SoundCloud it's such a dope medium for new artists who maybe don't have the experience or any management or any team just so y'know, they can put something out and see what happens""
— Post Malone
Another reason for its local popularity is that local artists are able to share their own creations with the entirety of the school. With no intricate process or requirement of a music label, Anyone is able to produce whatever they want, however they want, and with whoever they want. Because of this freedom, both experienced students and unseasoned students have uploaded music. Ranging from singles to entire mixtapes.
The Verticals, an alternative rock band lead by former students James Hilton and Jimmy Conroy, racked up a significant numbers of plays on their SoundCloud releases during their active years.
Current students are using SoundCloud in order to share tracks with friends and even collaborate, allowing them to grow creatively. Senior students, going by their usernames as ELIOT and NEAVE NATION, have separately released a plethora of original rap music made entirely on their own. They have also both been featured on tracks created by other students, either providing instrumentals or verses, which further broadens the audience and promotes cooperative music expression.
With attributes like these, it's hard to imagine how SoundCloud could be failing. The problem is not the lack of features, but the lack of profit provided from those features.
Apart from its free service, SoundCloud give you the opportunity to subscribe to two of their upgraded services known as a SoundCloud Go and SoundCloud Pro.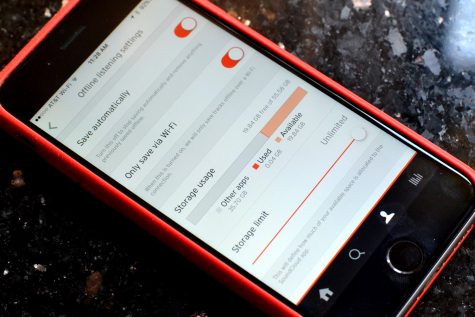 SoundCloud Go allows users to listen to the entire audio library ad free and download selected songs onto their mobile device for online listening. SoundCloud Pro provides more professional features for creators, allowing you to upload without limits and view statistics on your tracks such as what countries and cities listen to you the most.
Both these services contain impressive features but the problem is they aren't enticing enough. The average user does not upload many, if any, songs and if given the choice would rather pay for a service that provides the largest library of songs with a guarantee no boundaries. Something that SoundCloud can't provide in it's current state.
Because minimal profit is generated from ad revenue, the subscription services are SoundCloud's main source of income which in turn has caused the company's sedated deterioration due to the lackluster number of subscribers.
As of now, the only viable option for SoundCloud to survive is to rework the current system in order to produce a steady earning rate. That means finding a way to make the subscription services more desirable. Whats concerning is not what new ideas they can create, but what ideas they can take away that were already in place. It is much easier and cost effective to take pre existing free features such as upload time and put it behind a paywall. Since new management and funding is in place the beliefs and ideologies in place from conception of company may no longer be valued. If it is decided that the average user's abilities will become restricted in an attempt to boost subscriptions, not only is SoundCloud at risk of not providing adequate profit, it's at risk of losing what made it different from the other music streaming services: it's community. Being confined to an upload limit could cause users to drift away toward other mediums such as youtube or bandcamp, eliminating possibilities of sharing, discovering, creating and collaborating on music within a set community. This the SoundCloud we absolutely do not want, but the hard truth is: Do we have a choice?
Visit senior Eliot Doll's page ELIOT