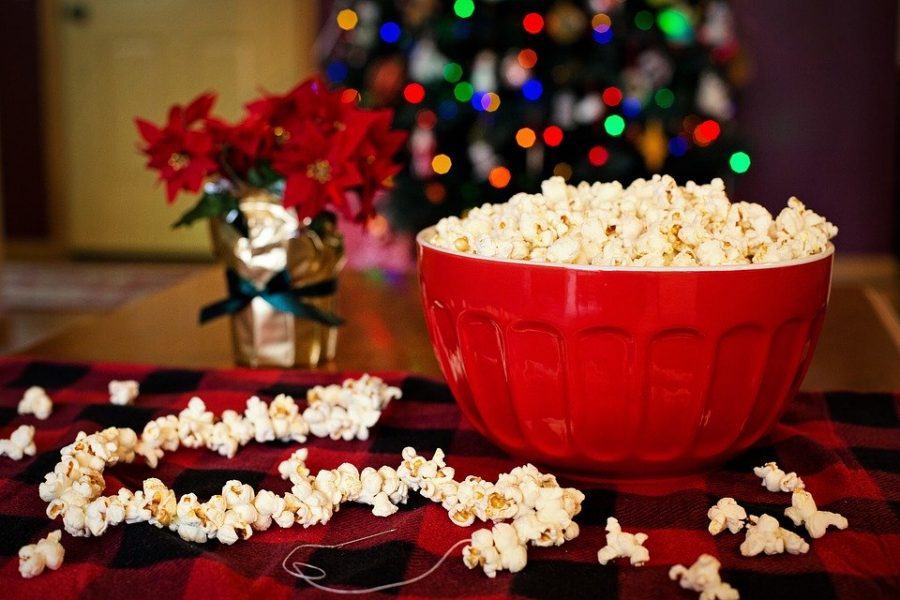 Pixabay
It's Beginning to Look A-Lot Like Netflix
The greatest source of cheesy romance movies comes from two places: Hallmark and Netflix. Some of my favorite Christmas Movies have been from Netflix. This year is no different. Here is a list of Netflix Christmas movies that will make you laugh and believe in the Christmas magic. If you're craving that Christmas spirit, these films are also a great binge to get you through the long, cold days ahead . . . Or are a welcome break from midterms.
Netflix
Holiday in the Wild
This fun Netflix movie is based in Africa following the life of a woman named Kate. Recently divorced, Kate decides to travel to Africa to go on her "second honeymoon" alone. On her trip, she meets Derek who is an elephant conservationist who works at an Elephant preservation ranch. Slowly, Kate starts to not only fall in love with the elephants around her, but with Derek, a man filled with wild ambition. 
Netflix
Let It Snow
Love, ambition, excitement is all these high school seniors have ever known. With a huge snowstorm on the way, these high school seniors discover the importance of friendship and love while being trapped in their own little town. Friendships, sexuality and relationships will be tested while these teens learn the importance of growing up and becoming adults. Since soon, they will be embarking on a new chapter in their lives which includes college and work. 
Netflix
The Knight before Christmas 
Every person wants to fall for a knight in shining armor. In this romantic comedy a normal women science teacher finds herself falling in love with an actual knight. The catch, this knight is from the past. He traveled to the future in search of his destiny. Little did he know that his destiny included falling in love with a woman who lives in a totally different time period. Will love prevail when two people are separated by time?
Netflix
Holiday Rush
The hardest part of Christmas is losing the person you love. This tale follows the story of a man whose wife just passed away and to make his children happy, he buys them every gift on their Christmas list. However, before he can complete his Christmas goal, he loses his job, forcing him to give up his holiday dream of pleasing his children. However, he soon realizes that his children do not need to have presents to be happy, they only need to spend quality time with their father. 
Netflix
A Christmas Prince: The Royal Baby
Following the hit movies Christmas Prince 1 and 2, this sequel is all about the arrival a royal baby in the kingdom of Aldovia. With a centuries old treaty needing to be signed and a baby on the way, this King and Queen have their hands full with drama that includes their relationship being tested. Will their love prevail? Will their baby not be cursed? These are the unanswered questions that all Aldovia fans have been asking since the very beginning of the series.