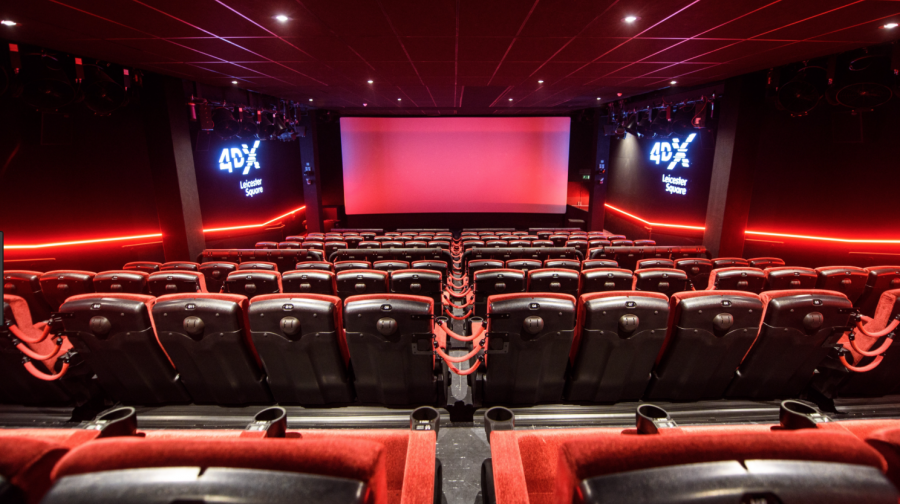 4D Movies?
Darien movie buffs may just have something new to do in New York City
Cineworld Cinemas, an emerging European movie theatre chain made a massive move in the American movie theatre industry, buying out Regal Cinemas for $3.6 Billion in late 2017. Regal Cinemas, who has 555 sites in the United States, and 7,269 total screens is the second largest theatre chain in the United States. Cineworld will of course, over time see to it that all of Regal's 555 U.S. sites are renovated into Cineworld Theatres, yet, one of their first priorities is completing Regal Cinemas Union Square location in New York City. It has been stated by Cineworld that the Union Square theatre will be completed in October 2019, and with it, they will display movies using their 4DX technology.
So that leaves the question I've presented this article with. What is a 4-D movie? Well, the third dimension enhanced viewing to give viewers a more lifelike perspective where everything on screen seemed to have volume like things do in real life. The fourth dimension appeals to your other senses, so along with sight, your moviegoing experience will be enhanced with mobility of your seat, puffs of air, stronger winds, water, ticklers, scent, vibrations, snow, and more. These effects will be used in conjunction with your film. So, for example, if during your movie there is a car chase, your seat will move, if a character puts their head out the window, there will be wind, if it is raining, there will be water, and so on. The possibilities are endless. Only certain movies get adapted to 4DX, but surely, as the technology becomes more common, more movies will be seeable in Cineworld's 4DX experience. Currently, there are 4 films available, some of which are out, and others will be in the coming months. These films are Avengers: Endgame, Spider-man: Far From Home, Detective Pikachu, and X-Men: Dark Phoenix. Ultimately, the odds you see one of these in 4DX, however, are low, as Cineworld are only just beginning their U.S. expansion. Once again, renovation in Union Square should be complete in October.
With that being said, when the theater opens, there will be a plethora of new movies available in the 4DX format. And I decided to go around the school asking students what movies they would like to see in 4D. Junior Christian Nawrocki said that he would like to see Interstellar in this 4DX format. You could imagine just how awesome it would be as well, as it would be interesting to see how Cineworld maximized the viewer's experience. The feeling of zero gravity in your seat, the eruption of noise and force that is the takeoff of a space shuttle, the possibilities are endless. Sophomore Jared Lau suggested Shrek, after having already seen it in a 4D setting in Universal Studios. 
Lau went on to describe seeing a Shrek in 4D as "very cool". He recalled that during the Garlic Car scene, "the chair [he was sitting in] would shake like the car". He also recalled other smaller parts of the movie, such as when "donkey sneez[ed] they sprayed water on the viewers".
With Cineworld expanding to America, and more specifically for Darienites, to New York City, 4D movies will be available to anyone without taking a vacation to places like Universal Studios. I cannot wait to find out if 4D movies live up to the hype.