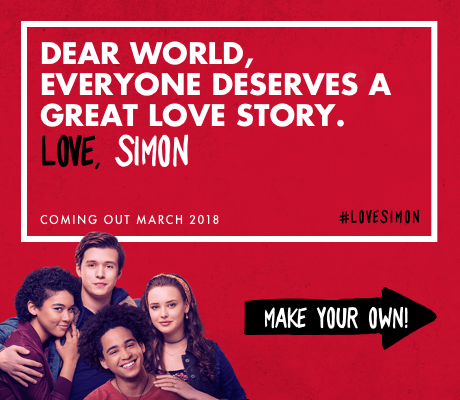 LGBT Movies: Are They Still Needed and Other Questions
April 30, 2018
There have been many beloved LGBT themed movies that are iconic and inspiring, giving many young people the ability to confidently come out of the closet. Recently, there have been a few movies focusing on the issue of coming out and acceptance despite the obstacles. Taking a more modern approach, LGBT movies are slowly beginning to finally have happy endings instead of finishing in disappointment.
However, many people are agreeing with the idea that LGBT movies are not needed now because the environment of coming out is very positive and supportive nowadays. Of course, there are other ways to spread the support without movies which many have slowly begun to question. One main question that raises eyebrows among today's society is: Are movies about coming out really needed in this day and age?
One special movie that has captured the hearts of many viewers is "Love, Simon". The plot surrounds a young high school student named Simon who is secretly gay and is waiting for the perfect time to openly come out. After beginning to exchange emails with an anonymous gay boy going by the name of "Blue", Simon is starting to feel a close connection while using the alias of "Jacques". While trying to come out to his friend and family, Simon is also trying to find out just who this "Blue" might be.
Typically, LGBT movies mostly always have some sort of tragedy, such as troubled issues with family or other forms of homophobia. Based on the original book by Becky Albertalli, the screen-adaptation doesn't really have any of that strife and just shows that members of the LGBT community can have a very happy ending, too. I'm sorry to spoil it for you, but fortunately, this one doesn't have any heartbreak in the end. Like many struggling teenagers in today's world, there is always a looming fear of not being able to be who you want to be, and this movie is able to capture an amazing representation of what it is like to be part of the LGBT community in high school.
Recently, there have been other important LGBT films that are making an impact in the world of film. However, unlike "Love, Simon", these movies don't have a happy ending, showing that most finales of LGBT movies are sometimes devastating.
Winning Best Picture in the 2017 Academy Awards, "Moonlight" depicts an important story of race and being gay at the same time. Typically, gay people in America are predominantly represented as being only white. While finding support in his community, the main character discovers the difficulties of being black and gay.
Another movie that grapples with the LGBT realms of cinema was "Call Me by Your Name". The movie follows a 17-year-old boy named Elio who is spending his summer at his family's villa in Italy. When a young college grad joins Elio's father as an intern, Elio begins to questions his desires and sexuality as he spends more and more time with the young intern. All of these recent films have only improved the LGBT media and are creating a positive and aware environment for those who have fears about coming out.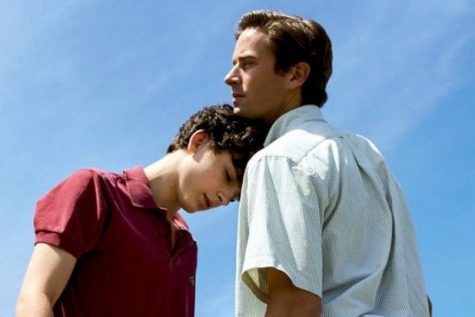 Although both the movie and the book of "Love, Simon" were very emotionally touching, many viewers still have the pondering question of why movies about coming out are still around today. In more recent years, some people have said that there is no need for LGBT movies because the LGBT community is very open and positive. Thus, this allows people outside of the community to think that LGBT people do not need their community to be represented in media.
Along with that confusion about relevance, another troubling question has spread. The controversy started with the CW show "Riverdale" which features an openly gay character named Kevin Keller, who is played by straight actor, Casey Cott. Acott's casting has caused some confusion in association with the character and has caused people that have seen the show to ask: Is it right for a gay character to be played by a person who is not gay?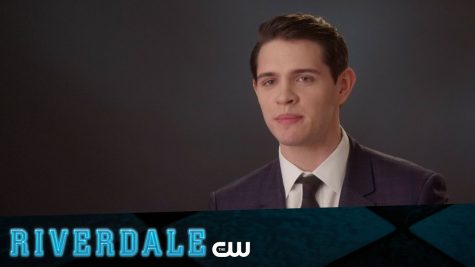 Since Darien High School has a close and comfortable LGBT community, I asked English teacher and adviser to the Gay Straight Alliance club, Mr. Adam Wallenfang, to express his opinions on the matters, including "Love, Simon". When I asked him if he has seen it, Mr. Wallenfang proceeded to say, "I have read the book and I have seen the movie twice. It is an important and solid teen rom-com. It makes me think 'Boy, do I wish that movie was out when I was in high school.'"
One of Mr. Wallenfang's favorite LGBT movies is "Brokeback Mountain", as he says it was the first LGBT movie he has ever seen and is very moving and inspiring to him and was something he could connect to in high school. For those same reasons, "Love, Simon" serves the same purpose.
As for whether or not LGBT movies are still needed, this is what Mr. Wallenfang had to say. "It is such a bogus question that [it] burns me," Mr. Wallenfang began. "People think everything is rainbows and butterflies about coming out, but it's not. It is still a deeply personal and confusing process and is a very difficult thing to do."
On the topic of gay characters in media being played by people who are not gay, Mr. Wallenfang said, "I think that more gay people in media is amazing. Gay people can play gay roles and non-gay roles. It's not the worst thing. When I think of LGBT issues, this one is not at the top of my list."
"
'Love, Simon' does a great job of crafting a representation of LGBT movies. "
— Mr. Adam Wallenfang
I personally still believe that LGBT movies should always be around. I definitely agree that the LGBT community is getting bigger and more supportive, but there is still a lot of awareness that needs to be spread. Now that more LGBT movies with happy endings are coming out, this only creates a happier environment in the area of coming out and shows that there is always a light at the end of the tunnel and that love and support will always be found.