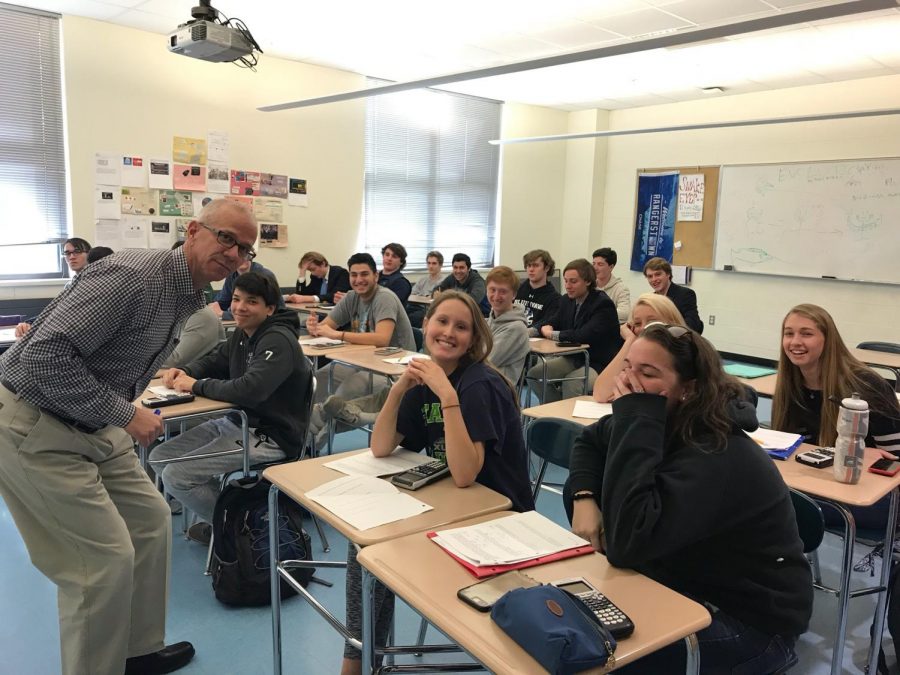 What do DHS Students Predict for the Oscars?
The Academy Awards – a wonderful time for all movie lovers to gather and admire the year's masterpieces. All of your favorite celebrities wearing glamorous gowns and tuxedos while the hilarious host cracks jokes – and all in one beautiful room! What could be better? The only problem is the suspension of waiting for the results to see what or who won a certain category. This will be the 90th annual Academy awards, and the competition between movies is pretty heated this time. We decided that it was time for DHS to take matters into their own hands and predict who would win categories in this year's Oscars. With the gracious help of Mr. Coppock and his statistics class, we were able to assess what the results might be. We chose to focus on five main categories: Best Picture, Best Actor, Best Actress, Best Supporting Actor, and Best Supporting Actress. After analyzing the outcomes, here are DHS's picks for this year's winning Oscars nominees.
For the best Picture category, our students picked an incredibly popular movie that skyrocketed in movie theaters: "Get Out". The thriller movie sets the scene by telling the story of a young photographer named Chris (played by Daniel Kaluuya) and his girlfriend, Rose (Played by Allison Williams). The movie hugely involves the concept of racism, considering that Chris is black and Rose is white. When visiting Rose's parents to finally meet them, Chris begins to notice strange things occurring around him. At first, he assumes that Rose's parents support their interracial relationship and respect him, but things are suddenly taking a turn and everything is not what it seems. Introducing a new psychological mystery, Jordan Peele's award winning movie brings something to the table that has never been seen before. Chosen as one of the top ten movies of the year by the National Board of Review, the American Film Institute, and Time magazine, the movies grossed $255 million worldwide. "Get Out" also earned five nominations for the 23rd Critics Choice Awards, two for the at the 71st British Academy Film Awards, and now is nominated for two academy award nominations this year. DHS voted for this movie with a whopping 43 votes, taking up 15.8% of all votes for Best Picture.
Another big moment everyone waits for at the Oscars is announcing who the best actor of the year is. For the Best Actor category, our student body voted for Denzel Washington who starred in "Roman J. Israel, Esq.". The piece surrounds the story of a defense lawyer working is Los Angeles. While Roman J. Israel, the main protagonist, is working on a brief that he believes will change the law environment, he sacrifices his family life. After his main partner, William Jackson, suffers a heart attack, Israel is faced with the challenges on his own. In addition to realizing that his law firm is broke after being run at a deficit, Israel also faces a new man by the name of George Pierce (played by Colin Farrell) taking charge of the firm. With taking on each obstacle, Roman J. Israel will have to take new steps to put him family and his career back on track. Even though the movie received many mixed reviews, Washington's performance was counted as outstanding. Denzel acquired many nominations for playing his role. He was nominated for the Golden Globe Award for Best Actor – Motion Picture Drama, the Screen Actors Guild Award for Outstanding Performance by a Male Actor in a Leading Role, and of course, an Academy Award nomination for Best Actor. DHS ended up with a total of 66 votes for Denzel Washington as Best Actor, leaving this pick to take up  25.48% of all of the votes.
As for our pick for Best Actress, the votes were very close between two choices. It was either Frances McDormand from "Three Billboards Outside Ebbing, Missouri" or Margot Robbie from "I, Tonya". Winning by two more votes, Frances McDormand became the official winner for this category. The dark crime comedy portrays mother Mildred Hayes (played by Frances McDormand) as she decides to take action for the unsolved rape and murder of her daughter, Angela. Instead of painfully waiting, Hayes rents three abandoned billboards instead. The billboards read, in sequence, "Raped While Dying", "And Still no Arrests?", and "How Come, Chief Willoughby?". The townspeople, including Sheriff Bill Willoughby (played by Woody Harrelson) and Officer Jack Dixon (played by Sam Rockwell), begin to take notice of Mildred and take a closer look at the crime while discovering secrets behind it. The film received a total of seven nominations for this year's Academy Awards and  won numerous awards at the 75th Golden Globe Awards, three of the 24th Screen Actors Guild Awards, and five of the 71st British Academy Film Awards. Resulting in 69 votes from DHS, counts for McDormand as Best Actress took up 25.65% of all votes in the category.
Onto our award votes for Best Supporting Actor, the winning spot was taken by Christopher Plummer starring in "All the Money in the World" as J. Paul Getty. The crime thriller movie tells the nation-wide known scandal of J. Paul Getty. At one point in time, Getty was known to be the world's richest private citizen. While in Rome, John Paul Getty the 3rd, Getty's grandson, is kidnapped by an organized crime Mafia group known as 'Ndrangheta. The Mafia group then demands a ransom of $17 million from the Getty family. Gail Harris (played by Michelle Williams), the mother of John Paul Getty the 3rd, is not able to pay the ransom due to rejecting any alimony in exchange for full custody of her children in the divorce settlement against John Paul Getty Jr. After traveling to John Paul Getty's estate, Harris begs him to pay the ransom. He instantly refuses, saying it could tempt more kidnappings within the family to occur. While Paul is still being held hostage in Italy, tension increases in the unfolding events of the crime. The movie received very positive reviews, especially for Plummer's performance. The movie earned three nominations at the 75th Golden Globe Awards and Plummer was nominated for Best Actor in a Supporting Role at the 71st British Academy Film Awards and Best Supporting Actor at the 90th Academy Awards. Our student body came up with 65 votes for Christopher Plummer, leaving him to take up 24.90% of the votes.
For our last category, Best supporting Actress, DHS picked Mary J. Blige, playing Florence Jackson in "Mudbound". The period drama depicts the struggle of two World War 2 veterans who return to rural Mississippi to address issues of racism and PTSD. The two soldiers, Jamie McAllan (played by Garrett Hedlund), a white man, and Ronsel Jackson (played by Jason Mitchell), a black man, both take on the challenges of poverty after coming back from the war. While dealing with negative families on both sides, Jamie and Ronsel work together to establish a sense of equality. Mary J. Blige, playing the mother of Ronsel, received a special appraisal for her role. The movie received  nominations at the 75th Golden Globe Awards for Best Supporting Actress (Blige) and Best Original Song. Blige won in this category after DHS casted 64 votes, leaving her to take up 24.33% of the votes.
Even though our Darein students worked hard and are anticipating the results for the special night, we will only know how close our predictions were on the night of the special event. Hopefully, our favorite actors and actresses will prove to be successful. Make sure to tune in on the Oscars on Sunday night March 4th. The beloved Jimmy Kimmel will be hosting and there will still be time to watch the two hour countdown to the red carpet and then the red carpet preview if you aren't able to watch the actual ceremony. "The Countdown to the Red Carpet: The 2018 Academy Awards special on E!" will be on TV at 1 p.m. ET, followed by "Live From the Red Carpet: 2018 Oscars" starting at 5 p.m. ET (both on the E! channel). The 90th Annual Academy Awards telecast will begin at 8 p.m. on ABC only.