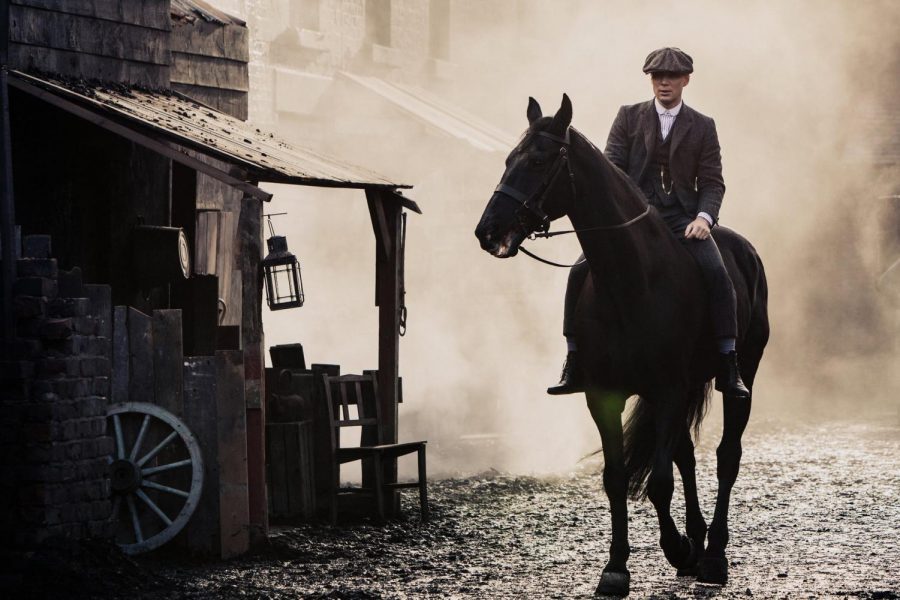 Three Binge-Worthy Netflix Shows
Are you stuck in the dark, desolate place known as being stuck between shows? I myself have a lot of experience trying to find a new television show to get into after completing a show that I could not take my eyes off of. This collection of binge worthy shows was designed to help drag you back into a good show that you can get behind and enjoy.
The first binge worthy show on this list is Peaky Blinders. Set in post World War I Birmingham, England, it tells the story of the Shelby family, who are notoriously known to be the Peaky Blinders, a street gang that controls the streets of Birmingham. The lead is Tommy Shelby (played by Cillian Murphy), a World War I veteran who comes back from the war to lead the family. Tommy is both ambitious, and clever, and seeks to make himself, and the Shelby family more powerful than ever. Tommy's quest for success gets his family caught up against both sides of the law for four thrilling seasons (so far). If you are an avid binger on Netflix and enjoyed shows such as Frontier, Marco Polo, or other historical dramas, then this is the show for you. Critics loved season two, as it received a 100 percent on Rotten Tomatoes.
Time To Binge: One Day
The next binge worthy show that made the list is Sherlock. The name Sherlock tells you a lot more about the show than Peaky Blinders does. There have been countless movies made about the British detective Sherlock Holmes who originated in books authored by Sir Arthur Conan Doyle in the late 1800's. Everyone thinks they already know too much about the show to watch it, but Sherlock has a major twist to it: it's set in the 21st century. Sherlock is introduced to his sidekick Dr. Watson in 2010 London, Watson being a Afghanistan War veteran looking for a flatmate. If you enjoyed the Sherlock Holmes movie series, or love compelling mysteries, then this is the show for you.
Time To Binge: 19 Hours and 30 Minutes
The last show that made the cut is Marvel's Daredevil. Daredevil follows the story of a lone vigilante fighting on the streets of New York City. Before you think it, or say it, don't. I know it sounds like Marvel tried to rip off Batman, but the protagonist, Matt Murdock is not at all similar to Bruce Wayne. During the day, Murdock is an attorney, unlike Wayne who isn't exactly a working man. Murdock has one major disability. He lost his ability to see at a young age in an accident. Instead of being limited by his blindness, he heightened his other senses, and uses them to fight crime. If you enjoy superhero movies such as The Batman movies, or any movie in the Marvel Cinematic Universe then this is you're next great binge.
Time To Binge: 1 Day and 2 Hours