Taylor Swift's 10th Studio Album Is Her Most Mature Record To Date
Swift Makes A Triumphant Return To Pop Music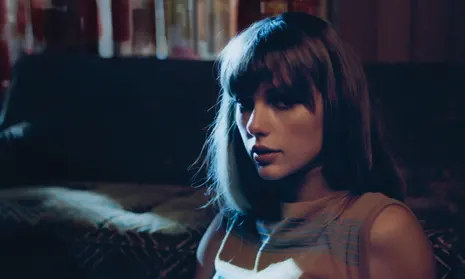 Taylor Swift is a glowing example of a "musical powerhouse." Since the age of fifteen, she has created music that has impacted her millions of dedicated fans worldwide, breaking record after record in the process.
For nearly two years, Swift spent time in the world of folk music, teaming up with producers Jack Antonoff and Aaron Dessner to create sister albums folklore and evermore. Before that, Swift made Lover, reputation, and 1989, all pop albums. Early in her career, she was a country music artist. Despite making albums that fall into all different genres of music, Swift has transitioned seamlessly from genre to genre. Now, Swift is ready to make her return to pop music.
On August 29th, Swift announced her 10th studio album, Midnights, on national television, a collection of songs that were all written in the middle of the night. The record was released on October 21st, at midnight, of course. Before releasing the record, Swift revealed all thirteen tracks on the album via social media.
Three hours after the album's release, Swift revealed that while Midnights' standard thirteen songs were what the project was supposed to consist of, she had recorded seven other tracks in the process of making the record. She called this edition of the album Midnights (3am Edition). Swift also released a Target exclusive CD with three other bonus tracks: "Hits Different," a piano version of "Sweet Nothing," and a strings version of "You're On Your Own, Kid," which are not currently available on streaming platforms. Regardless, Swift fans have 20 new tracks to stream wherever they listen to music, as well as two new music videos to watch, chock full of celebrity cameos.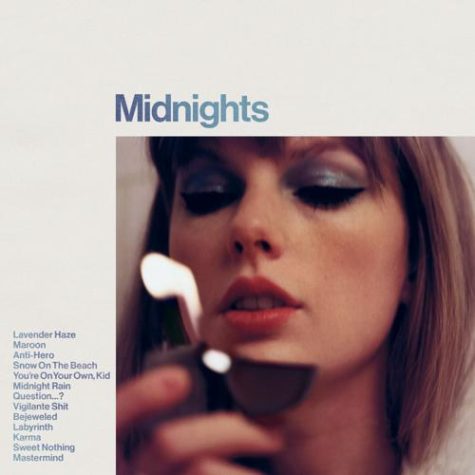 I've been a Swift fan for a long time. Speak Now was my favorite of her albums for years, and was, in my eyes, unbeatable. That is, until I heard Midnights. While I do know many who don't think the album is a standout Swift project, I think it is her best and most mature record to date.
Midnights has a little something from every single one of Swift's previous records. Tracks like "Vigilante S***" and "Karma" encompass the "I don't care what you think" attitude that was at the forefront of the reputation era. "Bejeweled," "Anti-Hero," "Question…?" and other songs are pop-synth tracks that make Midnights feel like a quieter, more mature version of 1989. Lover's production can be heard in "Lavender Haze" and "Paris," and love songs such as "Sweet Nothing" are present on Midnights. And not to worry, Swift's lyrical depth from folklore and evermore is still there, especially in songs such as "You're Own Your Own, Kid" and "Would've, Could've, Should've."
Whether it be sonically, lyrically, or conceptually, every Midnights track can be compared to one from a previous Swift album. "Maroon" is a more mature version of "Red," "Lavender Haze" sounds like the long lost twin of "I Think He Knows," and "Labyrinth" sounds very similar to the production of "epiphany." Listeners can find pieces of all of Swift's previous work somewhere on Midnights, making it a record that effortlessly weaves together every past Swift era.
Swift's mature lens and outlook on life is the most enjoyable part of Midnights. Gone are petty lyrics and song concepts and immature break-up songs. Instead, on Midnights those themes are replaced by an acceptance of past pain, a recognition of the fact that you can't always be right, and an honest look at insecurity.
In "Anti-Hero," Swift admits that she often feels like she can't compare to her male counterparts and younger women entering the industry by referring to everyone around her as "a sexy baby" and herself as "a monster on the hill." In "You're On Your Own, Kid," she touches on her eating disorder and other mental health struggles, ultimately reminding herself that although she is on her own, she can face what comes at her. In "Would've, Could've, Should've," she reflects on a past love that emotionally damaged her, stressing that sometimes it takes a long time to let pain go. These concepts are important to remember, and they exhibit the way Swift has grown throughout her career. Midnights is an album that covers a wide span of emotions, in turn requiring a decent amount of emotional maturity to fully understand it.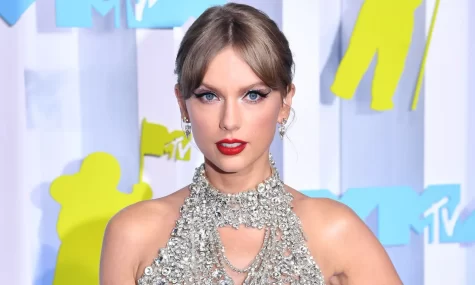 So far, criticisms of Midnights have mainly been based on an uncomfortable similarity in track production, a lack of cohesiveness (specifically among the 3am Edition bonus tracks), and a lack of lyrical depth. I disagree (politely) with these arguments.
When you listen to an album for the first time, it's hard to grasp everything in one swoop. The same goes for Midnights; it's impossible to appreciate every song right away. The more I listened to the album in full, the more I recognized the aspects that made one track unique from another. "Midnight Rain," for example, in terms of production sounded a lot like "Question…?" to me at first. The more I listened to both songs, however, the more I was able to recognize their differences. While the majority of the songs on Midnights are pop-synth tracks, each one has its own sound. Not every track is pop-synth, in fact. You can't compare "Anti-Hero" to "Bigger Than The Whole Sky," and "Karma" and "Bejeweled" have very different production styles, even though they are two of the more "pop" songs on the album.
Cohesiveness in music is a myth. Swift's album Red, for example, was not what critics called "sonically cohesive," and now it's one of Swift's most highly regarded records. Red was conceptually cohesive but not sonically, and with Midnight's it's the reverse. A common complaint I've seen about the album is that while it's a cohesive record sonically, it jumps from emotion to emotion and from concept to concept without connecting them, especially in terms of the bonus tracks on the 3am Edition.
Swift made a point to explain to fans that she views Midnights as the standard thirteen songs on the track list, but she's proud of the seven bonus tracks and put them out into the world for fans to enjoy. Over the course of her career, Swift learned that she doesn't have to make something cohesive for it to be a strong body of work. What people don't realize is the fact that Midnights IS conceptually cohesive, in a way: Swift wrote every song in the middle of the night.
The beauty of Midnights is the fact that it covers such a wide spectrum of emotions – there's a song that fits practically every mood you can think of. This makes it a very listener-friendly album; there's something for everyone to enjoy. Having an album with a little bit of everything makes it enjoyable to listen to and less predictable in terms of concept. Midnights might not be the right album for listeners who prefer a strictly cohesive concept rather than a wider span of songs, but for those like me, who often appreciate a blend, it hits the nail on the head (no, this is not me saying that perfectly conceptually cohesive albums are bad, I've just learned how to appreciate different types of records for what they are).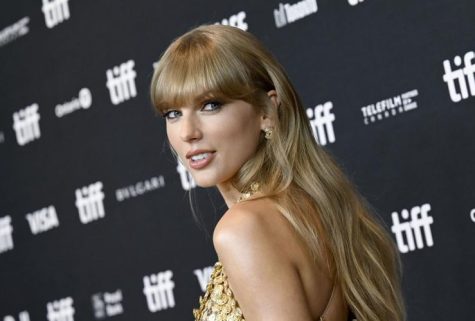 People saying that Midnights is one of Swift's weaker records lyrically has been one of the more difficult things I've had to deal with during the early days of the album being out in the world. The lyrics on Midnights have been overshadowed by its pop production. With folklore and evermore, people paid more attention to lyrics because the production was more simple. With reputation, it took listeners much longer to grasp the depth of the record's lyrics. The same thing is happening with Midnights. Swift's incredible songwriting is still very much present on the record. To back this up, here are some of my favorite lyrics from the album:
"One day I'll watch as you're leaving, and life will lose all its meaning for the last time."
"I hosted parties and starved my body like I'd be saved by a perfect kiss."
"And when I meet the band, they ask 'Do you have a man?' I can still say 'I don't remember.'"
"Breathe in, breathe through, breathe deep, breathe out."
"Goodbye, goodbye, goodbye, you were bigger than the whole sky, you were more than just a short time."
"High infidelity, put on your headphones and burn my city, your picket fence is sharp as knives."
"God rest my soul, I miss who I used to be, the tomb won't close, stained glass windows in my mind, I regret you all the time."
These are just a few examples of Swift's incredible songwriting on Midnights. All someone needs to do to notice it is pay attention and interpret the music in conjunction with lyrics.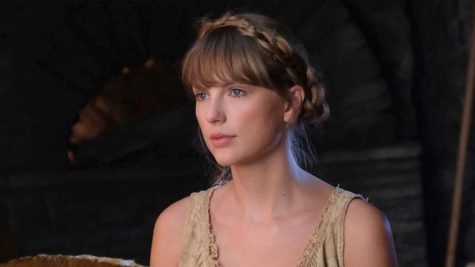 The only major issue I have with Midnights is the fact that although the track "Snow On The Beach" features Lana Del Rey, Del Rey only sings background vocals. Swift has done this in the past with female artists such as HAIM, The Chicks, and Colbie Caillat; Phoebe Bridgers, featured in Red (Taylor's Version) track "Nothing New," is the only female artist Taylor has collaborated with who got her own verse in the song rather than only background vocals.
"Snow On The Beach" is a good song, but it would have been higher on my list had Del Rey gotten to sing more than 20 words. Listeners can only hear her voice if they listen very closely. For me, Swift missed the mark on what could have been an incredible collaboration between two of the most standout songwriters of our time. Luckily, Del Rey's influence can be heard in the production and lyrics of the track, even if her voice isn't.
While I enjoy every song on Midnights, there are a few especially standout tracks that are worth noting and are some of my personal favorites:
Maroon: An older sister to Red, Swift's songwriting shines through in this song. Its verses and chorus are especially catchy.
Anti-Hero: Swift takes a deep dive into her insecurities like never before, putting together a catchy pop song that still has incredibly deep and honest lyricism.
You're On Your Own, Kid: This track is an emotional journey to say the least. Swift tackles mental health struggles, the feeling of isolation, and ultimately reminds listeners (and herself) that while they might feel alone at times, they have the strength to face all obstacles.
Would've, Could've, Should've: This track is said to be about Swift's relationship and age gap with fellow music artist John Mayer. It is one of Swift's darkest songs to date, consisting of honesty, vulnerability, and deeply personal lyricism.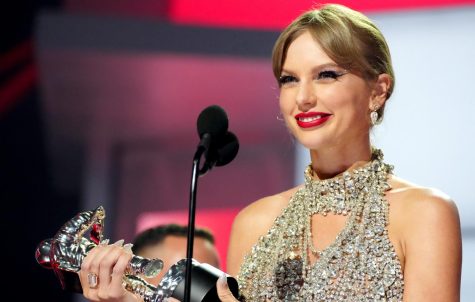 Midnights is a record that will age like fine wine. Swift's self-knowledge, maturity, and versatility are some of Midnights' strongest aspects. She delivers brutally honest masterpieces that tackle a wide spectrum of emotions and concepts. Swift explores her insecurities, significant past events in her life, and the ways in which she has grown.
Midnights is a completely independent record – while it has bits and pieces of her past work sprinkled throughout, it as a whole simply cannot be compared to any other records she's made before. Its production is unique and every song is a brand new autobiographical experience to absorb. Midnights is a timeless, beautifully crafted masterpiece that Swift fans are sure to enjoy for years to come.
One thing's for sure, with Midnights, Swift definitely reminds listeners that she can still make the whole place shimmer with a triumphant return to pop music.