Where the Crawdads Sing: A Book Review
A book that will make you smile, cry, and break your heart multiple times.
After hearing about this book for years and then finally seeing a trailer for the upcoming movie, I decided that now was the time to read it. For the next four days, I was constantly reading, even pushing off other responsibilities to dive into the book. So if I couldn't put it down, I doubt you will either.
The novel was in fact Where the Crawdads Sing written by the acclaimed Delia Owens and published in August 2018. This was Owens' debut novel and her first book in more than a decade. Where the Crawdads Sing has reached international success and won the best seller award in Japan and still is highly ranked on the New York Times bestseller list.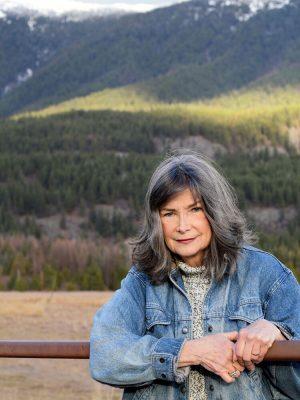 Summary: 

We quickly learn there has been a murder. It is 1969 and the body of Chase Andrews is found face down in the sand, surrounded by marsh. This foreshadowing is brief and Owens brings us to the start of the story, in 1952. Kya, a mere six years old, watches as her mom abandons the rest of her family. Kya and her family live in a small shack on the outskirts of a North Carolina town, surrounded by the marsh. Now it's 1956 and Kya is completely abandoned by her family and left to fend for herself. She begins digging mussels and selling them at a local wharf.

Kya is better known as the "marsh girl" to the people in Barkley Cove, an uneducated freak that they chose to push away. Even though Kya lives in extreme isolation, she doesn't long for relationships with others. That's until Kya's brother's old friend starts stopping by giving her the greatest gift she could ever imagine.

Owens incorporates her love for the natural world through Kyas fascination with the marsh. Not only does it serve as the family she never had, but she devotes herself to becoming an expert in the intricacies of life that thrive within it.

Owens created a captivating story through her development of the characters, especially Kya. For a character who spends most of her time alone, it's hard to imagine having powerful dialogue. But Owens makes up for the lack of real dialogue with Kya's inner dialogue that is so fascinating and insightful.

As someone who loves historical fiction, this novel was very refreshing as it gave a little insight into a bit more modern, but still someone historical time. It is clear that the setting is shaped by World War II which ended seven years before Kya was born, but it is still relatable to a 21st century person.

A film based on the book directed by Olivia Newman will be released on July 15. Daisy Edgar-Jones is a British actor who will be portraying the role of Kya. I'd be lying if I said I read the book not because I wanted to watch the movie that followed.

Sony Pictures Entertainment

I would beyond recommend this book because I think there is a little something for everyone. Where the Crawdads sings is heartbreaking a coming of age story that also deals with the mystery of murder and the beauty of the natural world.

Take what Kya says "There are some who can live without wild things, and some who cannot." But instead of wild things, it's books. Especially books like this.