Is COVID Taking Over TV Too?
A review on ABC's moving take on a medical soap, during a pandemic.
Since 2005, Grey's Anatomy has been an "in the background" soap, that everyones seen at least an episode of. This was true until 2020, like most things, even this TV show was shaped by the impacts of COVID-19.

The new 17th season gives viewers a glimpse of how the medical community is dealing with the COVID-19 pandemic. It gives insights to the tragedies and troubles that hospitals faced during the duration of March to July through the eyes of Meredith Grey. Similar to the rest of the world, Grey Sloan Memorial Hospital is nothing like it was before. Chaos looms around it with doctors and families of patients feeling helpless. Being converted into a covid care facility, there are fewer surgeries being performed, and doctors declaring the time of death of their countless COVID-19 patients. From the entry of the hospital to the surgical wings, you will only find doctors, COVID patients, and their families. Patients with illnesses other than COVID are being transferred to other hospitals. Even the waiting room and parking lots have been transformed into COVID testing sites.

 While COVID impacted everyone in the U.S. in the fever dream that was the year of 2020, doctors, hospitals, and covid patients were impacted more than most. I found that Grey's Anatomy gave me a better insight and perspective on how doctors and healthcare workers dealt with these issues. The characters did a great job portraying this (as they've been TV doctors for 16 years) and kept their backgrounds present while portraying the hospital aspect. I couldn't stop watching this as it helped me understand the impacts of covid in healthcare and home life.

NBC News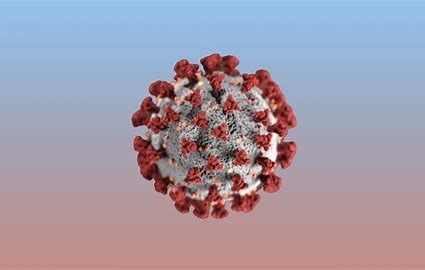 The only negative aspect of this season was the repetition and goriness of portraying the pandemic. As COVID has seemingly taken over our lives, it has even taken over TV. Some viewers think that TV should be an escape from reality, while Grey's worsened reality. NBC News also did a review on this season. Writer Ani Bunde says, "Though such a choice might feel like a no-brainer for a medical show, other series appear to be struggling with how to address the current state of the world. — Most have decided that escapism is preferable to realism." I disagree with this, what was shown could be a wakeup call for many who were not directly impacted by the sickness of COVID. It could be a call to action for many to get vaccinated, or participate in wearing masks and removing COVID from our daily lives.
It also gave viewers a sense of relatability. In 2020, everyone was dealing with the effects of COVID whether it was in work, school, or health, everyone was impacted in some shape or form. Grey's showing the sad (and occasional happy) parts of the pandemic, provided the viewer to feel connected to the show.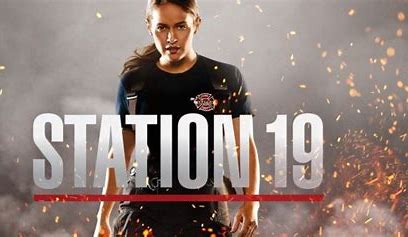 During this season, there was a crossover with the show, Station 19. The crossover was unexpected, but did a great job showing how the frontline workers were reacting to the pandemic. Outside of COVID-19, it portrays the ins and outs of how first responders impact us. Grey's also provides insight to the recent impacts of social justice. For example, it shed light to the BLM movement through the characters who participated in the marches for justice, and also through characters that were directly affected. It also showed the impacts of how many died due to COVID-19. At the end of each episode, it listed the names of many who passed due to covid. For a soap, it impressively addressees issues to many communities and allows many a better understanding of them. 
As I watched season 17 while being vaccinated for months, it reminded me of how COVID really felt during the depths of spring 2020. Re-living the depths of the pandemic reminded me what it was like a year and a half ago. I couldn't stop watching season 17 as it simultaneously gave me PTSD and helped me understand the impacts of COVID in healthcare. Overall this new season has been liked by viewers and enjoyed by many including myself.