Kris Kringle Takes a Crack at China
Everything you need to know about Christmas in the East.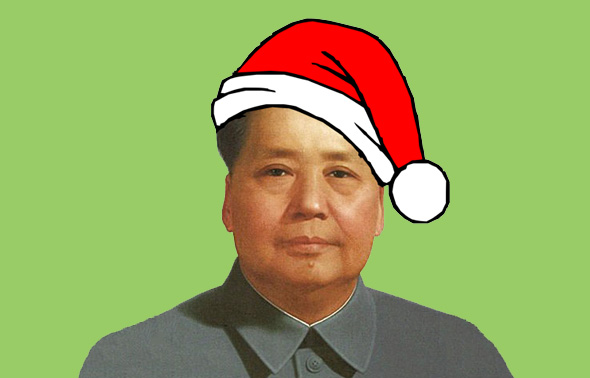 Hang on for a minute...we're trying to find some more stories you might like.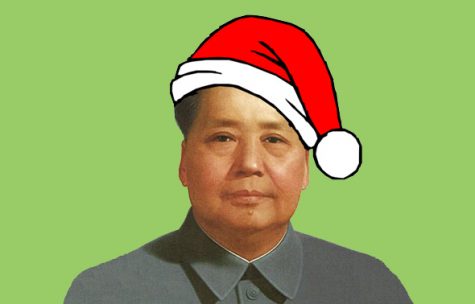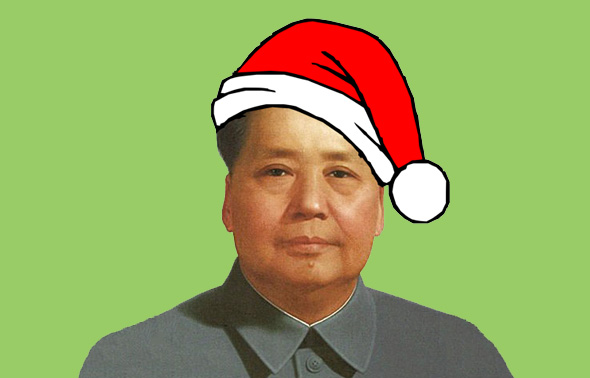 Everyone knows that Santa Claus will soon be creeping into the homes of millions of good boys and girls on the night of Christmas Eve. The jolly and fat legend has accumulated enough sugar cookies to finally fuel his journey into the mysterious country of China, where Christmas carolling in public has been banned. But what exactly should Santa expect before he squeezes himself through smoke filled chimneys? For one, the Chinese won't be eagerly anticipating his arrival by going to bed early and dreaming of sugar plums. Unfortunately for Santa, China doesn't consider Christmas a national holiday and his reindeer might be held up by the regular air traffic and suffocating smog of the big cities. He might even be so unlucky as to bump into some Chinese nationalists who think the Christmas tradition is too western. In any event, Santa Claus is comin' to town!
The celebration of Christmas in China is very understated compared to the United States, especially because the concept of the holiday is very new to the Chinese. While some Americans consider it to be the most wonderful time of year, the Chinese treat Christmas like we would treat Valentines or St. Patrick's Day. Many people work on Christmas unless it happens to fall on a weekend. According to girls at the Shanghai no. 3 Girls school, they celebrate Christmas by "just gathering with our friends" and exchanging a few gifts. 
The typical celebration of Christmas includes buying festive lights, donning a red and white Santa hat, and going to dinner or a karaoke bar. Common gifts given are cellophane wrapped candy apples that have printed images of Santa with sayings like "Merry X-Mas" on them. Similar to the United States, the holiday is a huge commercial success.
Expats living in China have found that the image of Santa Claus has received a new twist. For some odd reason, most Chinese Santas are accompanied by a saxophone. There are no elves that help Santa deliver millions of toys either- instead he has a plethora of "sisters" who help him (Washington Post). However odd Santa's Chinese image may seem, kids still believe in him. When I asked a few girls from the Shanghai Girls School if they ever believed in Santa Claus, I might have ruined their innocence. Rebecca said, "Santa isn't real?! I want to believe he's real," with multiple sad and shocked faced emojis. 
What is most fascinating about Christmas is that even though the Chinese government is officially atheist, "underground Chinese Catholics" have found ways to celebrate the birth of Jesus Christ. After Communists took over China in 1949, Catholic missionaries were expelled, and chances for a large Catholic community diminished. Today less than 1% of the population is Catholic and the government discourages practice of religion by limiting forms of expression and assembly (NPR). Last year in Hong Kong, worshippers gathered in a factory for midnight mass, carolling, and small fireworks. According to 1 worshipper, "The location of the underground mass was kept secret fearing a crackdown from the government. Only referrals were allowed to attend the mass, and photographs were banned for security reasons" (South China Morning Post).
While Chinese Catholics are struggling to conceal their celebrations, 1 village in China flaunts its Christmas spirit. Every day is Christmas in the inland city of Yiwu, where nearly two thirds of the world's Christmas decorations are made (ABC). There are over 600 workshops and factories in the city which turn out yards of tinsel and hundreds of ornaments every day. 3 billion dollars worth of decorations are made here, and the United States makes up 30% of the shipping orders from Yiwu. In order to keep Christmas alive in the rest of the world, workers say that they sometimes work 13 hours a day, 7 days a week, to keep up with the demand for Christmas trinkets and decor (ABC). It's ironic that while the Chinese celebrate with less vigor and put so many restrictions on Christmas celebration, that Santa's worksop should be located in the heart of China.
While it may be strange to believe that the entire world does't celebrate Christmas like we do, keep in mind that China just opened its doors to western culture and tradition. Give China 30 years and before you know it, Santa will be bombarded with million of lists from Chinese kids.