One Tree Hill; an Old Favorite that's Worth a Revisit
One Tree Hill was one of the most popular CW shows of the early 2000s, but it still lives on. While in quarantine, this 9 season southern drama is now available on Hulu. But why this old show? OTH ensures an exciting, heartfelt drama that you cannot resist… And a future reboot might be in sight, so why not catch up now!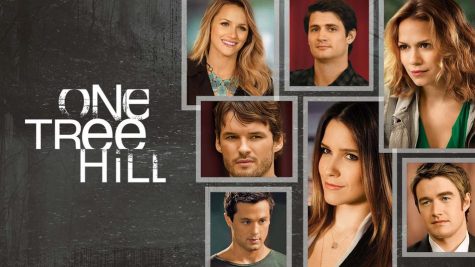 The show, based in the fictional town of Tree Hill, North Carolina, follows two half brothers and their love of basketball, and drama of course. The brothers, Nathan and Lucas, share a Father but otherwise have remained outside of each other's lives. This changes when Lucas joins the Ravens basketball team forever changing Tree Hill. This teen soap drama has all of the aspects that will keep you coming back for more, and make it almost impossible to turn off your T.V. 
Not only does this change their relationship as brothers, but it changes them as people. Lucas, the once shy boy, is now a basketball all star and is eyed upon by head cheerleader Brooke Davis and her best friend Peyton Sawyer. The love triangle will thrill you as you watch, there is so much excitement and unforeseen events that make this an unforgettable aspect to the show itself.
While complicated and dramatic, this show provides many life lessons for teenagers that make it so relatable and fun to watch. Sophomore Sophie Napolitano says that One Tree Hill is "filled with so much love ". This show is really exciting to watch and promises a good story, as Napolitano puts it "it also shows different types of families and shows teenagers and young adults their journey through growing up together and changing as people". This show embodies high school and all the things associated with it, but also shows the character's development as they grow into great people.
"
"it also shows different types of families and shows teenagers and young adults their journey through growing up together and changing as people"."
— Sophie Napolitano
Viewers can really connect with this show, characters like Brooke Davis, played by Sophia Bush,  make you really feel connected with the show. Daniel Fienberg of the Chicago Tribune puts it as "Bush, the only reason I ever really want to watch this show, is forced to work around Brooke's erratic and often insufferable character fluctuations". The character development from this show makes you want to come back for more. While this show is fictional, you feel as if you are watching the characters grow up into inspiring people. Ginia Bellafante of The New York Times states how " 'One Tree Hill' is a no-arrogance, no-entitlement zone, and I'm (shamefully) happy to pull up and park". This show is worth the binge watch as you will become surrounded by the fictional world of Tree Hill it will almost feel so real. 
While OTH ended filming in 2012, it is still a fan favorite to this day. While it is no longer available on Netflix, it is still something great to watch especially with all this free time. It will keep you sitting on the edge of your seat  and bring some excitement to quarantine. This show is absolutely binge worthy, especially during this quarantine.