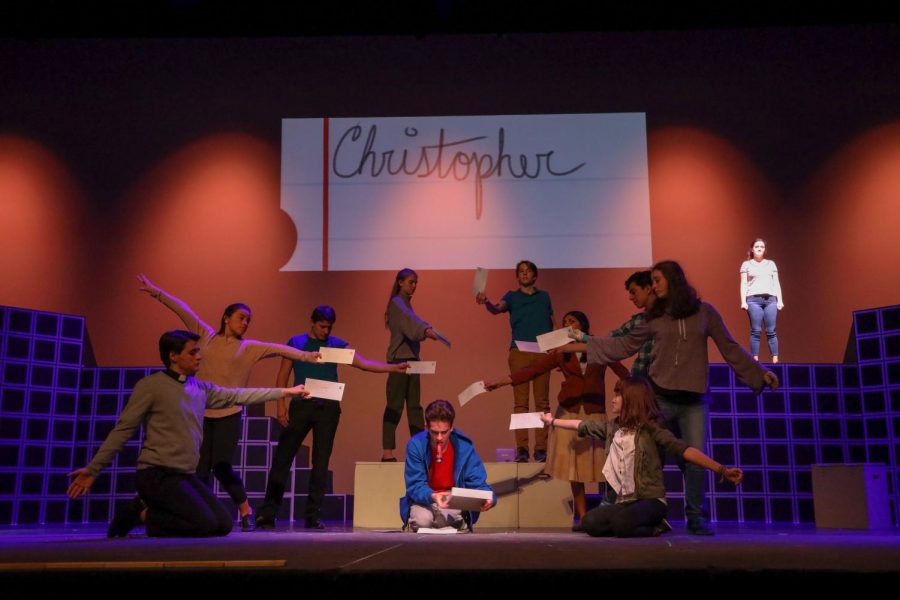 Robin Gilbert
"The Curious Incident of the Dog in the Night-Time" to Open This Weekend at DHS
November 20, 2019
Beyond the English classrooms that delve deep into the novel's meticulous diagrams, thought-provoking dialogues, and heartwarming plot, for this year's fall drama, Theatre 308 will bring the engaging universe of Mark Haddon's "The Curious Incident of the Dog in the Night-Time" to the stage.
"
The show is an invitation into the complex and beautiful world of Christopher's mind"
— Director Mr. Andrew Rejan
"Curious Incident" chronicles the life of 15-year-old, Christopher, a math-wiz and self-proclaimed detective, as he investigates the murder of a neighbors dog. As he embarks on his journey to find the truth, Christopher interacts with the world around him in a remarkably unique way. He thinks in diagrams, pictures, and formulas, distrusts strangers, and above all he loathes the color yellow. As the audience follows Christopher on his unforgettable journey to solve the mystery, he will uncover revelations that will lead him to question if the murder is the only mystery in need of solving.
Theatre 308 president, senior Perrin Trask, states that "the play is a theatrical interpretation of Christopher's mind." Adding that the intriguing way in which he navigates situations is one of the drawing points of the show.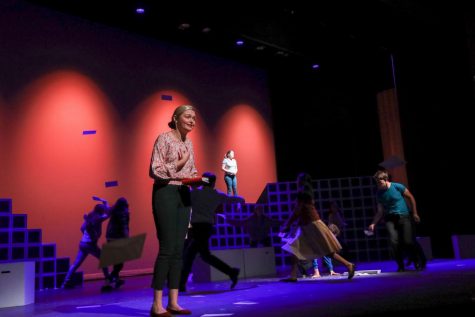 Members of Theatre 308 began rehearsals in early September and have worked tirelessly on utilizing one another's energy to better create the world of the play; striving additionally for unity as a cast. Mr. Rejan has aimed to celebrate the true uniqueness of Christopher's character beyond what may immediately meet the eye.
Junior Jackson Wood takes on the role of Christopher under the direction of Darien High School English and drama teacher Mr. Andrew Rejan. "The character has been both challenging and incredibly rewarding to create in rehearsal" said Wood. He states that capturing and conveying the depth of the character is a true value of his as he brings Christopher to the stage.
Trask states further that in her preparation for the role of Siobhan, Christopher's teacher, rehearsals have being "enlightening" and have taught her as well as the entirety of the cast how to translate a fictional characters psychology into captivating scene work.
"The goal of the show is not to isolate Christopher as this 'different' individual, but rather to show that everyone can relate to him and who he is as a person" Wood stated. He hopes that "Curious Incident" will force audience members to see a point of view they may have written off as difficult to relate to.
Mr.Rejan notes that the play is a "celebration of neurodiversity as well as the common humanity we share." The show is an "invitation into the complex and beautiful world of Christopher's mind," he continues.
The play goes beyond conventional performance: incorporating meticulous choreography and encapsulating animations behind the actors to contribute further to the universe of the novel being brought to life on stage.
Theatre 308 will open "The Curious Incident of the Dog in the Night-Time" on Thursday, November 21st and will continue performances on Friday and Saturday. All performances will take place at 7pm in the Darien High School Auditorium. Get tickets today at theatre308.org